by Emily Fonnesbeck, Staff Writer, Silicon Slopes
We all watched, spellbound and tense, as Covid-19 swept across China, Europe, and into the United States. By the time the virus reached Utah, we braced for the unknown impact. Business owners across the Beehive State shuttered their shops, shut down their machinery, and turned their lights off, unsure of whether or not they'd ever turn them back on. As the days rolled on, turning into weeks then months, business owners weren't sure where to turn. But behind the scenes, a plan was brewing.
Silicon Slopes has always tried to keep a pulse on the economic health of Utah. CEOs, business leaders, and members of the community quickly came together to talk about Covid-19 and how it could impact businesses and the economy of Utah. Everyone knew small businesses and even large corporations would be greatly affected, and in order to keep the Utah-engine running, they needed to act quickly. Information about resources, available help, and effective communication with government officials was something small business owners were looking for, but for the most part coming up short. After some deliberation and quick planning, a committee was formed, headed by Traeger CEO Jeremy Andrus. Utah's Economic Impact Committee (EIC) became a hub for anyone searching for information, support, and access to help.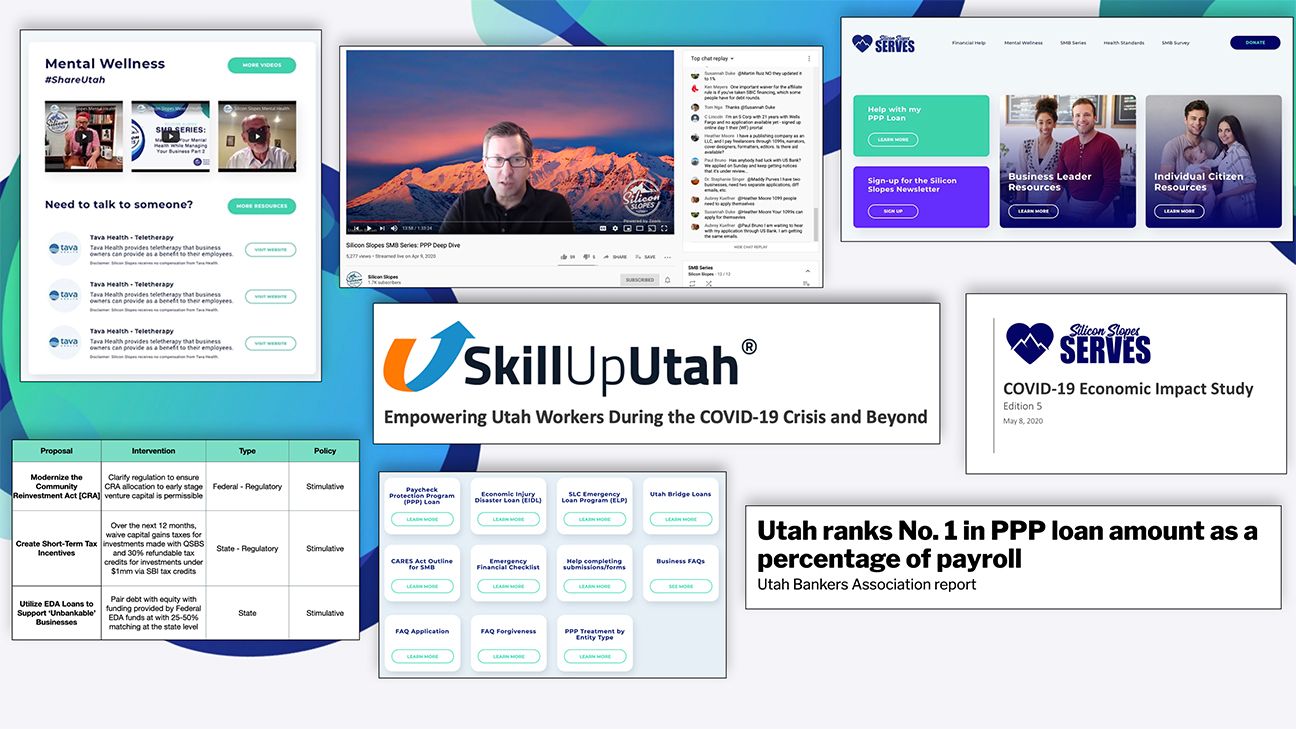 "Typically, when you launch an endeavor like this, you do a lot of research, a lot of strategizing, and build a team, but we didn't have time for that. Fortunately, we had an incredible amount of people with a genuine desire to do what's right for small businesses in Utah," said Andrus. "At first I formed a committee based on people I knew and trusted, diversifying as much as I could, but then people started reaching out asking what they could do to help. It was a very organic process of connecting someone who had a passion to be helpful, a willingness to commit time, and a unique capability."
One of those people was Trent Kaufman, CEO of Cicero Group. Trent, along with Jim Mortensen and others, formed a subcommittee called "Pulse of the Constituents." Working with Trent and Cicero, the EIC developed a survey to send out to Utah small business owners to gather feedback.
"It's really hard to provide help when you don't know what the needs are," said Kaufman. "We wanted to go out and learn specifically what the needs were so that as a committee we'd know how to help in the most effective way."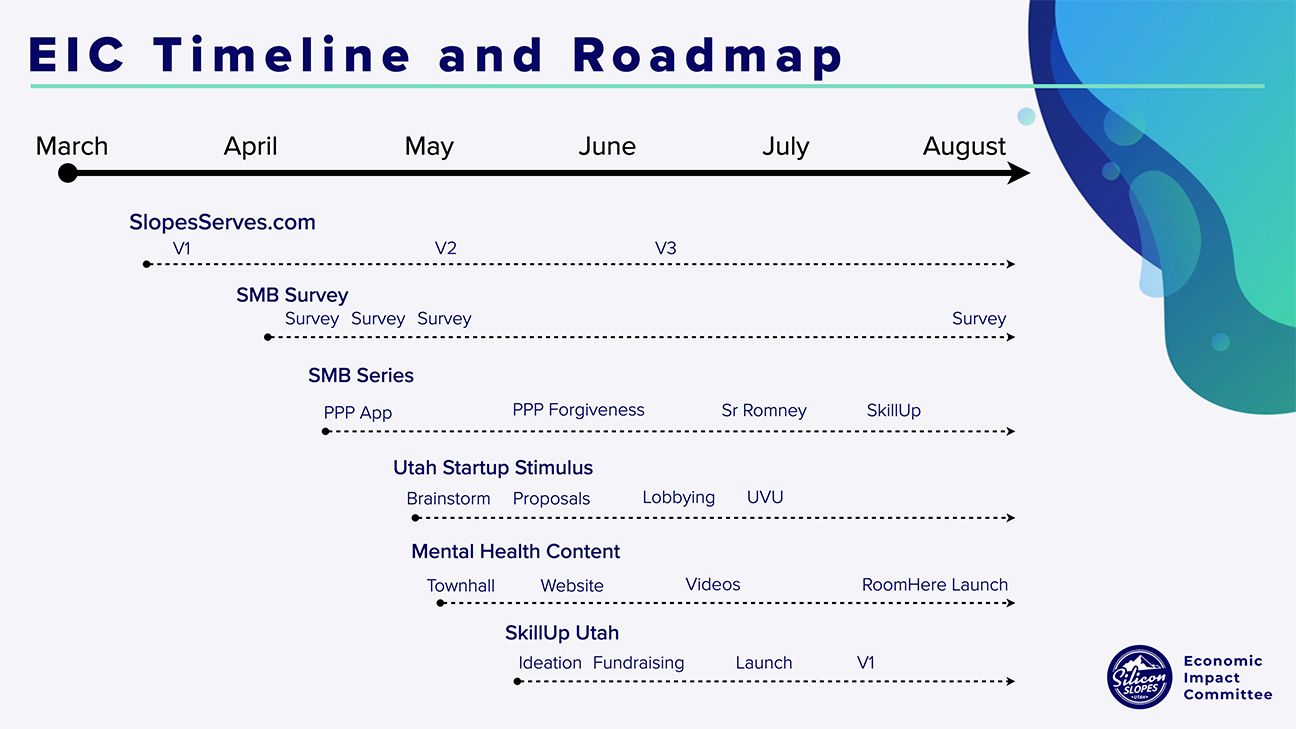 The main report that fueled the Economic Impact Committee was a result of survey responses from thousands of businesses voicing their concerns. The principal issue was the lack of knowledge or access to government programs that were available to them. Many businesses across the state had one or two months before they wouldn't be able to recover financially, so understanding their options was crucial. Because the Paycheck Protection Program (PPP) was relatively new many people were ill-informed, so the EIC created an initiative to get the information to those in need. They did this by producing webinars, newsletters, and links to information that attracted over 10,000 participants. This effort led to Utah being ranked the number one state in PPP receipt as a percentage of payroll. The surveys continued throughout the first weeks and months of the pandemic, getting a pulse on how businesses were doing, but also how people were doing.
The EIC continued to develop subcommittees based on the data and outreach from the community. "Being a business owner that has to lay off employees and shut their doors can be really hard mentally, so we formed a subcommittee for mental health. There were so many layers to the needs of Utah businesses, and they changed and evolved as time went on," said Andrus.
As the weeks passed, businesses saw an opportunity to work on the skills of their employees during down time, so a subcommittee was formed to work a "SkillUp" initiative. There was a desire to keep encouraging the startup community, so a subcommittee was formed for that as well. As of now, the EIC has developed nine subcommittees: Financial Service, Mental Health, SMB Series, Pulse of the Constituents, SkillUp Utah, Communications, Utah Startup Stimulus, VC Data, and External. These subcommittees are headed by multiple people who reached out to the EIC or wanted to help in some way.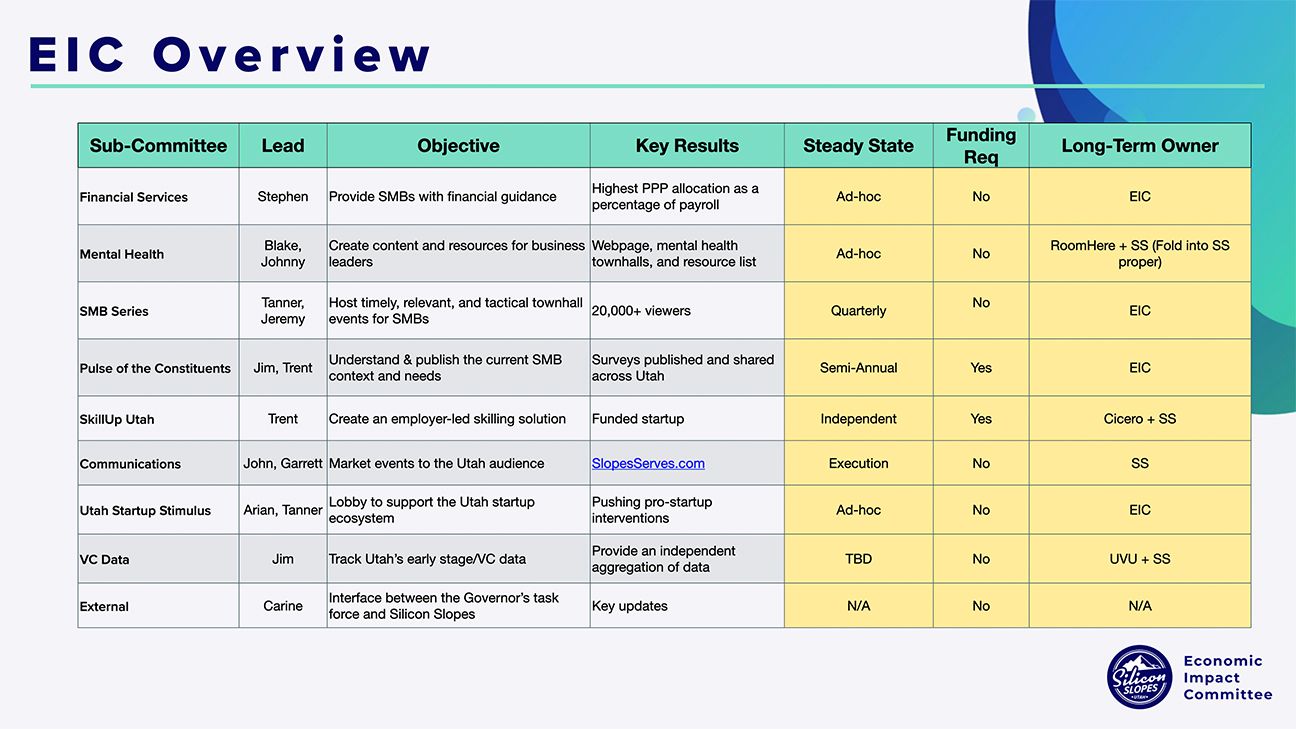 "I can't overstate how passionate the committee was in saying 'I got this' and giving so much of their time and resources. It was neat to see a committee of business leaders — who are really busy and have their own companies to manage — dedicate a lot of time to this initiative," said Andrus. "What we really tried to be was helpful. That required having a real connection to the needs of the business community and then being opportunistic around how we pulled resources and content together. There was an immediate rally cry, and business leaders responded, doing real heavy lifting and just giving and working to lift each other and help."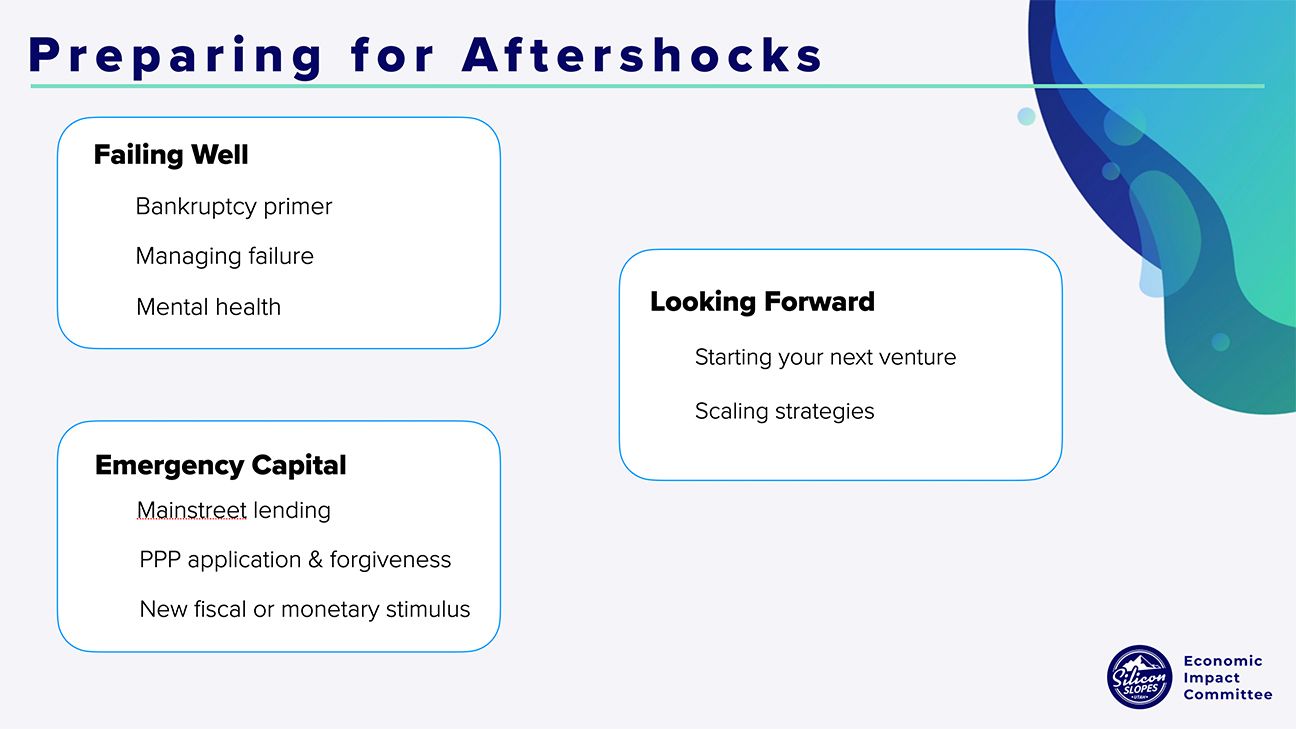 Utah's "secret sauce" is its sense of community. The desire to see the success of the state as a whole is what makes our businesses and our people unlike any other place in the world. The Economic Impact Committee is pivoting and ready as things change during these unprecedented times. For more information and to see webinars, podcasts, articles and more, visit siliconslopes.com.
---
Hi! The Silicon Slopes team is interested in your feedback. We are asking for a couple minutes to quickly provide feedback on our Silicon Slopes quarterly magazine publication. Click HERE and share your thoughts with us. Your responses will help us improve. Thanks!
---
*Read the latest issue of Silicon Slopes Magazine, Fall 2020