UVU hires new dean for its College of Technology and Computing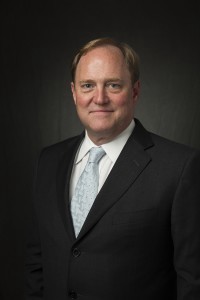 By Joey Ferguson
OREM — Utah Valley University hired Michael Savoie as its new dean for the College of Technology and Computing.
The college includes computer science, information systems and digital media. Savoie is leaving his position as director of the Center for Information Technology and Management at the University of Texas, Dallas.
"I am looking forward to Dr. Savoie's collaboration to take the College of Technology & Computing to the next level of achievement," said Ian Wilson, UVU's vice president for academic affairs, in a statement. "Dr. Savoie brings a wealth of academic and private sector experience that will be a boon both to the college and its students."
He will start on July 1, the school said in a statement. Savoie has 25 years of experience in fields like executive management, information systems and engineering.
"UVU is a unique educational opportunity," Savoie said in a statement. "Most schools jettison their community college roots when they become a four-year institution. But UVU has all the technology and certificate programs of a community college, combined with the higher-level degrees of a larger university. I believe the future of education lies in creating these kinds of institutions."