Round was led by Polaris Partners, InsideSales has now raised over $250M.

InsideSales has announced the close of a $50 million growth equity round led by Polaris Partners with participation from Microsoft, QuestMark Partners, the Irish Strategic Investment Fund, Kleiner Perkins Caufield Byers, Hummer Winblad, US Venture Partners, Epic Ventures, and Zetta Ventures.
"With this financing, we further cement our leadership position in a sector where customers are now expecting AI to produce real results," said Dave Elkington, CEO of InsideSales. "As an early leader offering AI-fueled tools in the workplace, we're excited to use this new investment to bring InsideSales' technology to new geographies, new platforms and to foster smart growth for companies of all sizes."
The world of AI is hot and getting hotter, with InsideSales now having raised over $250 million in venture capital. If only there was a public event this week that Dave Elkington was speaking at, where he could expound on the process of raising capital and preach to the virtues of the modern AI movement. OH WAIT: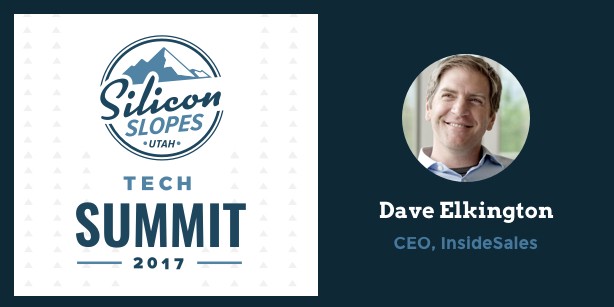 Yes, Elkington will be speaking tomorrow at Silicon Slopes Tech Summit and I will be there, partially because I'm employed by Silicon Slopes but also because there is great value in listening to the words of a man who can convince others to give his company $50 million. I'll report back as soon as I learn the secret.