by Katie Bunnell, Live Your Dream Foundation
My name is Katie BunnelI, and I have personally been affected by the struggles that single mothers face when pursuing their education. My husband unexpectedly passed away in 2005. My world was turned upside down; I lost my best friend and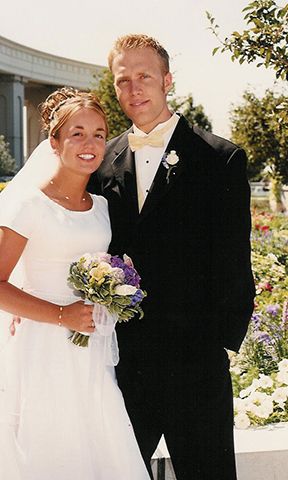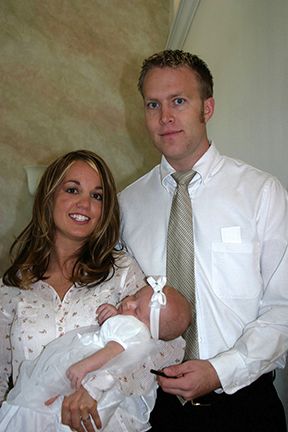 the person I was supposed to grow old with. I was heartbroken losing the love of my life and I now had the challenge of supporting my three-month-old daughter and myself moving forward. Before my daughter was born I quit my job to be a stay at home mother, something that I was looking forward to. I was numb. It took me one year to be able to think clearly and make big decisions. Like most mothers, it was my dream to be able to provide for my family. Attending college became more important than ever before and I wasn't even sure I could attend. Was I smart enough? Could I do it while raising my daughter? I started with a few classes and was joined by my amazing mother-in-law. After my first semester, I gained confidence and knew it was something I could do. However, it became apparent how challenging pursuing a higher education as a single mother and sole provider for your family truly is. Furthermore, it was very difficult to find scholarships and resources to be able to attend college. With great determination, I was able to graduate from Utah Valley University in just two-and-a-half years. As a result of my experience, my family and I created Live Your Dream, a 501(c)(3) public charity. It's healing for me, especially after going through hard experiences, to be able to find some good and give back.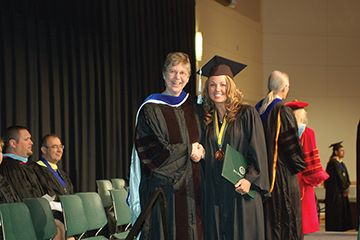 Our foundation is unique, because 100% of the funds we raise directly benefit single mothers in Utah. Our operation is completely volunteer-operated and there are no paid employees. I run the foundation as a labor of love, which is a lot of work but I'm grateful to be able to make a difference in these family's lives. We are grateful for Paragon Wealth Management; they donate all the funds for any overhead costs of operation. Live Your Dream would not be possible without the sacrifice from my family and my amazing board members. They volunteer their time and efforts to give single mother families the opportunity to gain an education.
Our target population is single mothers who are residents of Utah desiring a higher education. These women may attend college, university, or technical school. We believe that by providing scholarships, we are breaking the poverty cycle for single mother families in our community. According to census bureau reports, 40% of all single mothers live below the poverty level. And the Utah Department of Workforce Services reports, "Obtaining a quality education increases employment opportunities, increases lifetime earnings, and supports economic stability for parents and their children."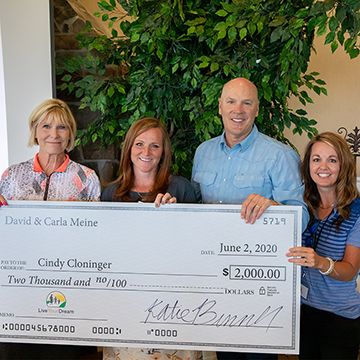 Not only are we raising money for scholarships, we are also raising money for our endowment fund. This will allow Live Your Dream to provide scholarships for many generations to come. We award scholarships to deserving mothers during both fall and winter/spring semesters. We offer tuition ($2,000), fee ($1,000), and book ($500) scholarships. Scholarship recipients may receive the scholarship multiple semesters. Since inception in 2010, our foundation has awarded 94 scholarships, totaling in value over $160,000.00. To apply for our scholarship, go to our online application located on our website at https://www.liveyourdreamfoundation.org/apply.
We are excited to celebrate our 10-year anniversary this year. It would be an honor to receive a donation from your organization in 2020. These funds will go towards our endowment fund which is currently over $200,000 with a goal of reaching $500,000. We are currently working to accomplish this goal by raising money through grants, donations, our annual golf tournament, and investing our funds in a fiscally responsible way.
We hope you will join us at next year's Golf Tournament in June, at Talons Cove golf course. For more information about upcoming events, making donations, or to learn more about our cause, go to our website: liveyourdreamfoundation.org
---
This article was written as a Feature for our "Women In Business" section. If you know of someone you think should be featured, contact Emily Fonnesbeck, Managing Editor at Silicon Slopes Magazine, at emily@siliconslopes.com
---
Hi! The Silicon Slopes team is interested in your feedback. We are asking for a couple minutes to quickly provide feedback on our Silicon Slopes quarterly magazine publication. Click HERE and share your thoughts with us. Your responses will help us improve. Thanks!
---
*Read the latest issue of Silicon Slopes Magazine, Fall 2020