This article was published in the Silicon Slopes Magazine, Summer 2022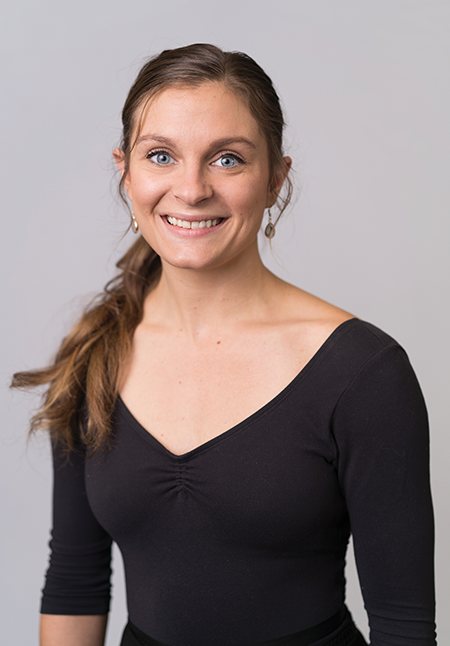 by Alyssa Ruesch, Executive Director, Rise Up School of Dance
Welcome to the Studio
Summertime. The sun is shining, the kids are out of school and parents are looking for a meaningful summer activity for their wiggly kids. At Rise Up School of Dance, it's go time.
First timers to the studio call me, and the first thing I often hear is, "Excuse me Miss Alyssa, I think I'm here, but… is this right?"
In their defense, the current studio looks like a row of month-to-month garage rentals for storing boats or working on hobby cars, which it is. But if you listen closely you'll hear music wafting from two of the five units, and every hour 10 to 20 smiling, sweaty children exit while others skip in to take their turn. Inside, a mural swirls from floor to ceiling, reflected in the full-length mirrors and weaving in and out of the wooden barres mounted on the walls. Small white hooks run the length of the garage door, where dance bags and jackets find their place. Since 2017, this unorthodox dance studio has become home for over 600 children from around the Salt Lake Valley.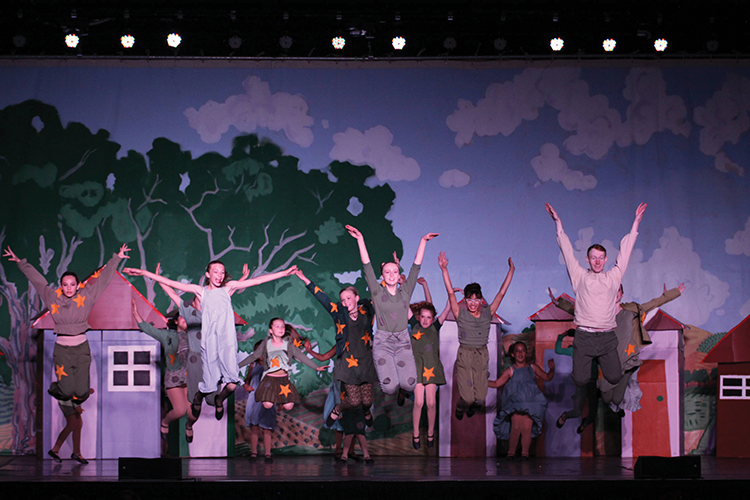 Rise Up School of Dance 501(c)(3) is a high-quality youth ballet studio focused on healthy self-expression for all kids. We are the only ballet studio in Salt Lake City's west side and offer unlimited, noncompetitive tuition scholarships for students in need while bringing together kids from all backgrounds under the umbrella of dance training, community, and education. We use dance as a powerful tool to develop confidence, positive self-esteem and a connection to a strong community of girls and boys. Connecting to this positive, dance-centered community leads to a decrease in substance abuse, teen pregnancy, and high school dropouts. Six days a week, you'll find our studio filled with youth training in ballet, jazz, contemporary, tap, creative movement, and rehearsing for performances.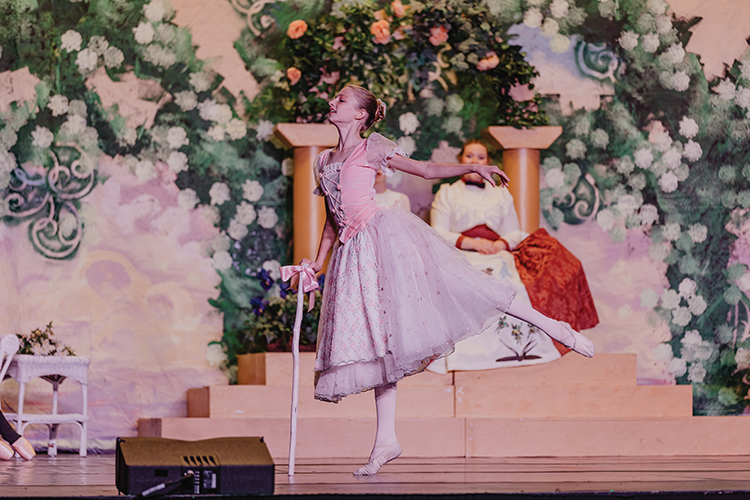 The Approach
We believe in a "human first, dancer second" approach to teaching. Where traditional dance training can be extremely competitive, we focus on being a community that is stronger together, cheering each other on. Rather than "ballet or bust," we prioritize students having nights off from dance to develop other interests and relationships. As a part of their professional dance training, we teach mental, emotional, and social health skills, develop student leaders, and invest as mentors. Each student who walks through our doors is seen, known, loved, and empowered to be the person they are meant to be. While there are certainly benefits from the physical exercise, friendships, and technical skills, it is the shaping of students' beliefs about themselves that has a lifelong impact.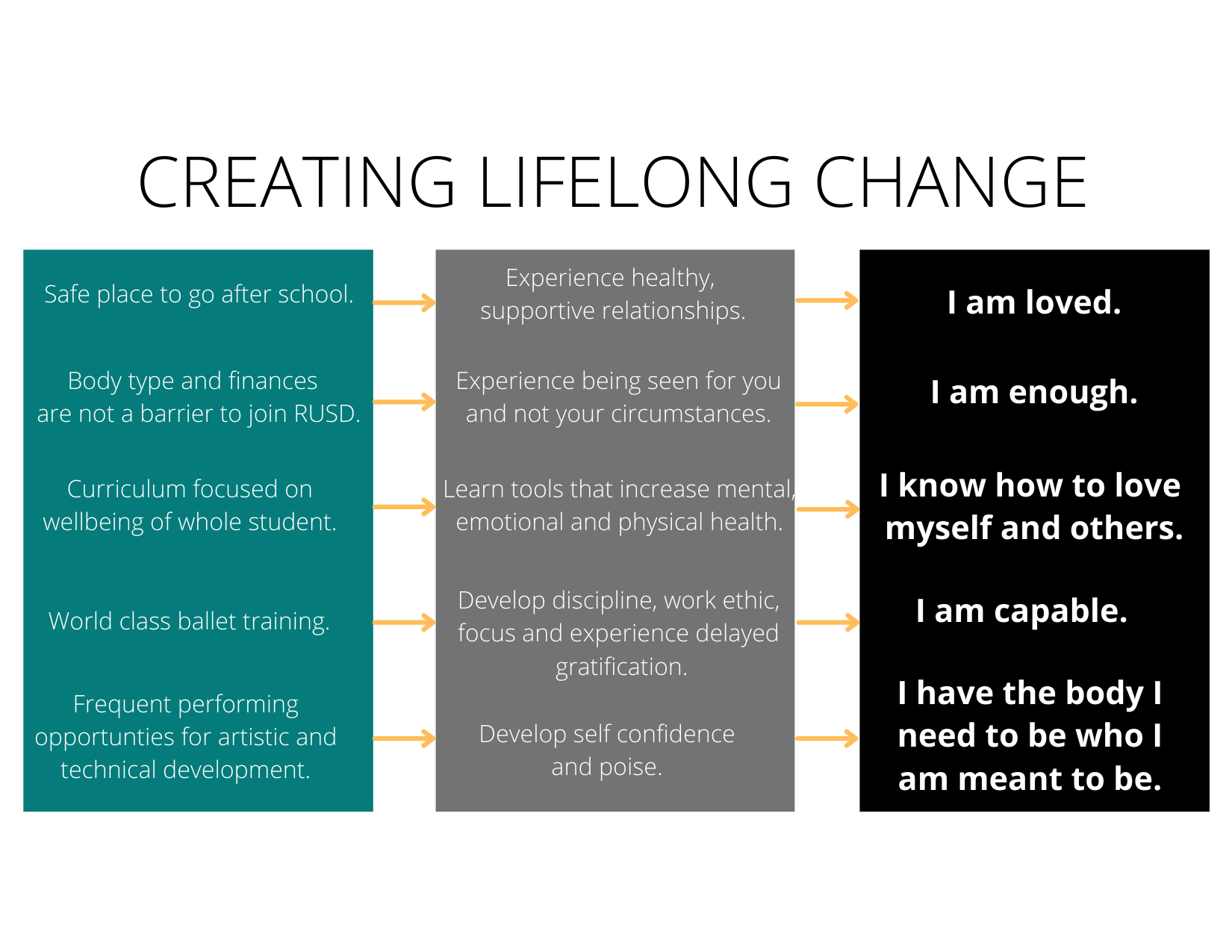 Every child needs to hear these truths: I am loved, I am enough, I am capable. As a studio, we want to set the standard for the dance industry by true investment and empowerment of students. We strive to lead the way in creating access to dance for underserved students to participate as full members of the studio, not just through community outreach. As the only studio on the west side of SLC we have proximity to many families who have never had access to dance training, while staying convenient for families all across the valley. Our student body is a radiantly diverse melting pot.
Our tuition rates are competitive with other studios in the valley, but since day one we've given unlimited, non competitive scholarships based on family income. Half of our students receive a need-based scholarship every year, donated by passionate supporters, raised at our Tacos and Tutus community fundraiser or funded by our adult dance program's tuition. The best part is no one knows which kids are which—scholarships get them in the door but once inside, each student receives the same training, mentorship, and opportunities.
This value comes directly from my heart as the Executive Director because I was one of these kids myself. I had always wanted to dance, but my family couldn't afford lessons. One very special day, my name was picked in a drawing for six months of free dance lessons and the course of my life changed forever. The directors of the studio saw my love for dance, and despite my lack of natural talent, they allowed me (and my sisters) to attend free of charge through high school. While I am deeply grateful for the dance training, it was the message of the scholarship that impacted me the most—I was worth investing in.
Over the years I grew to be a proficient dancer, performed lead roles, earned my BFA in ballet, became an American Ballet Theater certified instructor, and went back to school for my Masters in Business Creation. Through it all, my desire has remained the same: to create a place where the little me's of the world can hear the life changing message: you are worth investing in. It's been my greatest joy to see it taking place in the studio every day.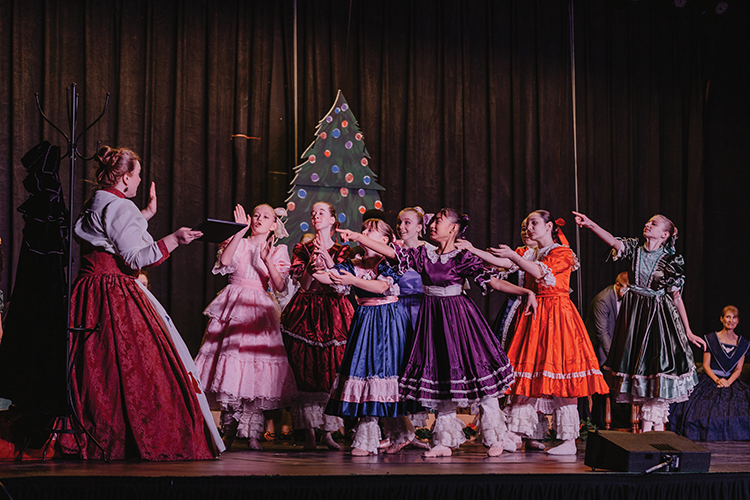 The Challenge
It's not all hearts and rainbows though. With no AC, the summertime heat gets intense in our garage units. Our classes are at (or exceeding) capacity. The increasing costs of real estate has made finding a new studio location feel like an insurmountable challenge. While I'm thankful for the low cost home the garage unit has been, the growing pains are real. Our most recent challenge has been starting a capital campaign to raise funds for a new studio.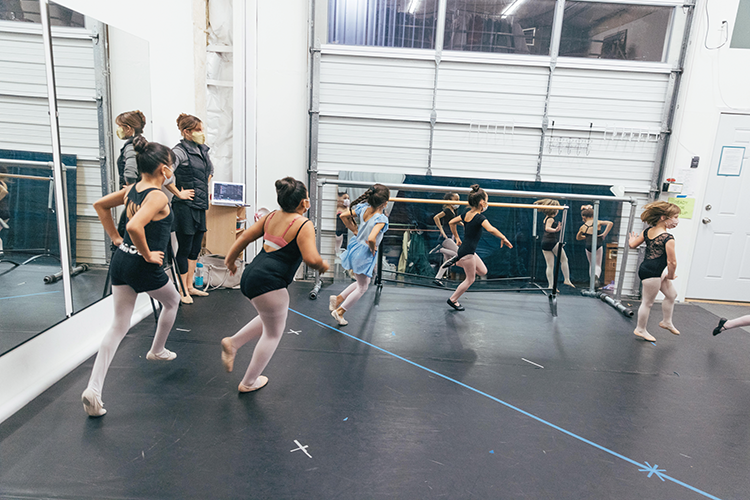 How to Get Involved
If you want to leave a legacy of building kids up so they can succeed, know their worth, and change the world, we can connect you or your business with a local child who needs a life changing scholarship. If you have a real estate connection to some open space in Salt Lake City, let's talk. If you want to dance in this kind of environment, try out an adult class, or even enroll your own kiddos at Rise Up. We love to connect with our community, collaborate, and work together to do something that has an impact beyond what we'll ever know.
This summer, wherever you go and whatever you do, may you be reminded that you are loved, you are capable, and you are enough. Because you are.
---
Hi! The Silicon Slopes team is interested in your feedback. We are asking for a couple minutes to quickly provide feedback on our Silicon Slopes quarterly magazine publication. Click HERE and share your thoughts with us. Your responses will help us improve. Thanks!‌
---
*Read the latest issue of Silicon Slopes Magazine, Summer 2022