Chances are you have no idea this company even exists. But nearly 40 years after launching, ArbiterSports' software now manages over seven million high school, collegiate, and rec league athletic events annually, touching over 50 million people per year.

There's a five-story building on the east side of Interstate 15 just a block-and-a-half north of Hale Center Theatre and City Hall in Sandy, Utah that houses what is one of the most influential software companies in all of amateur sports.
The company? ArbiterSports, an almost 40-year-old Software-as-a-Service company that occupies the intersection of athletic events planning and scheduling, team logistics, officiator management and payments, and so much more.

---
ArbiterSports: Born of Desperation in 1984

Unlike the near ironfist-like control the National Collegiate Athletics Association has held over collegiate sports for over 100 years, no such nationwide institution has existed for high school sports.
Not surprisingly then, high schools, school districts, and state high school associations have historically operated as standalone entities, forced to figure out for themselves how best to move forward in all arenas, including technology.
Hence, when the Utah High School Athletics Association decided in 1984 that it was time to move beyond pen and paper to support its "arbiters," those individuals responsible for assigning referees and officiators to UHSAA athletic contests, the UHSAA turned to local software developer, Reid Evans, for a solution.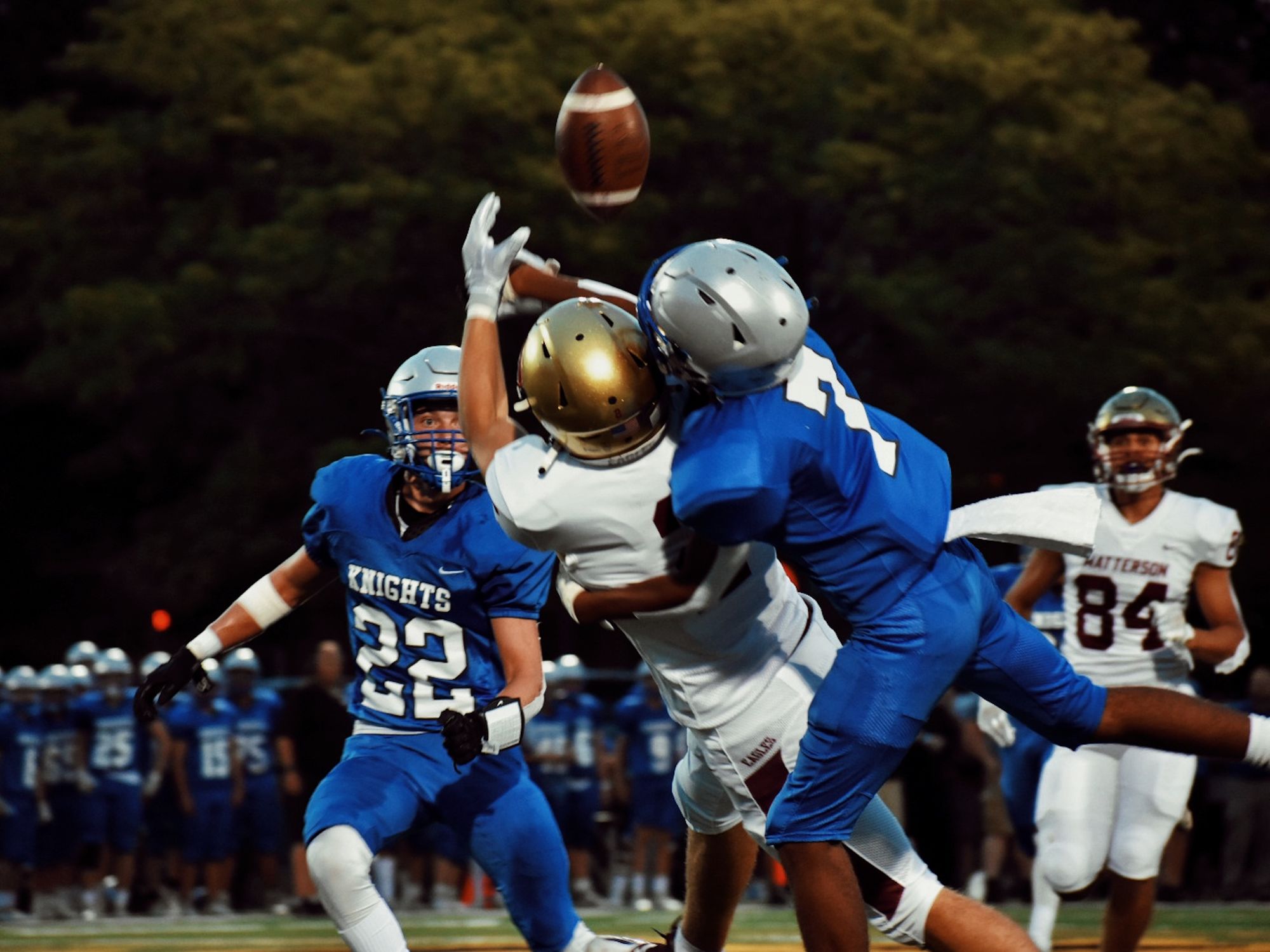 Initially known as Arbiter, the finished product was written in MS-DOS, an operating system designed for standalone personal computers, with mouse support added in 1985, and a Windows version launched in 1999 to Arbiter's then 700 clients.
The first Internet-based version of Arbiter was launched in 2003 as TheArbiter.net … kinda like the original name of Facebook: The Facebook.
By 2008, TheArbiter was used by nearly a quarter of a million officials nationwide when the NCAA acquired controlling interest in the company and a competing firm named Excel Sports Officiating and combined the two entities into the newly named ArbiterSports.
And for the next nine years, ArbiterSports added new features and specific product offerings, each tied to everything from student registration to assigning/paying officials, and more.
Instead of just focusing on high school athletics, however, ArbiterSports expanded into collegiate athletics and community sports, like youth and rec leagues.
But then in 2017, after deciding that owning and running a software business was not the business it should be in, the NCAA sold its majority ownership position in ArbiterSports to Serent Capital, a San Francisco, California-based private equity firm for an undisclosed amount, putting ArbiterSports on a more focused and sales-directed path.
---
Dominating Domestically, But Moving Outside the U.S. and Into New Fields

Although one might suggest that his prowess in the pools of southern Florida as a high school water polo player might have prepped Kyle Ford for his role as president and CEO of ArbiterSports, it was clearly his executive management success that led to his hiring in mid-2019.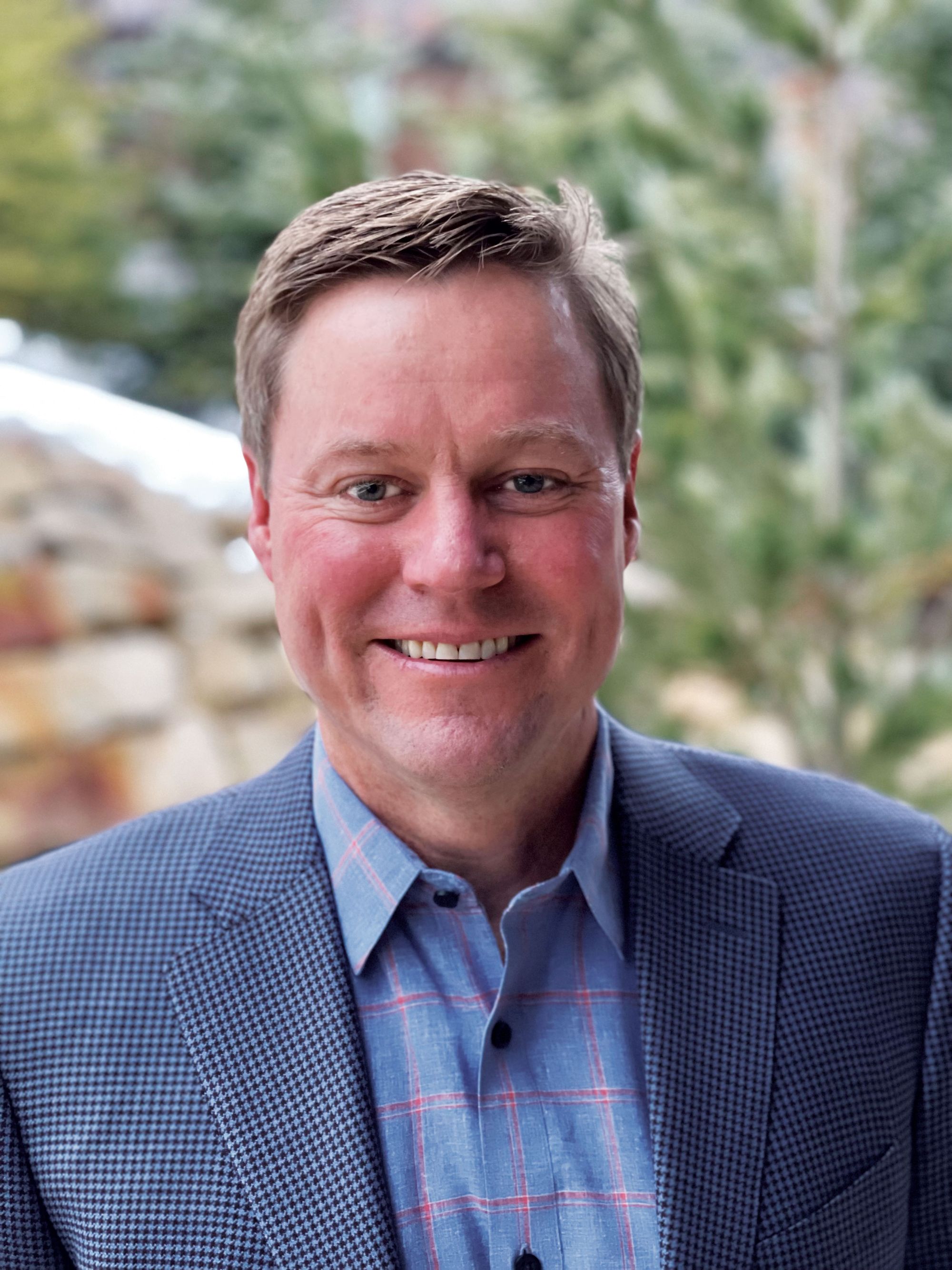 "I've led a number of companies through significant growth phases, and I've witnessed firsthand the transformative benefits of software," Ford said in that 2019 news release. "I look forward to combining my business experience and deep passion for sports to build on the foundation … the ArbiterSports' team (has) established and propel the company to even greater success within the athletic management ecosystem."
Today, ArbiterSports' primary offerings include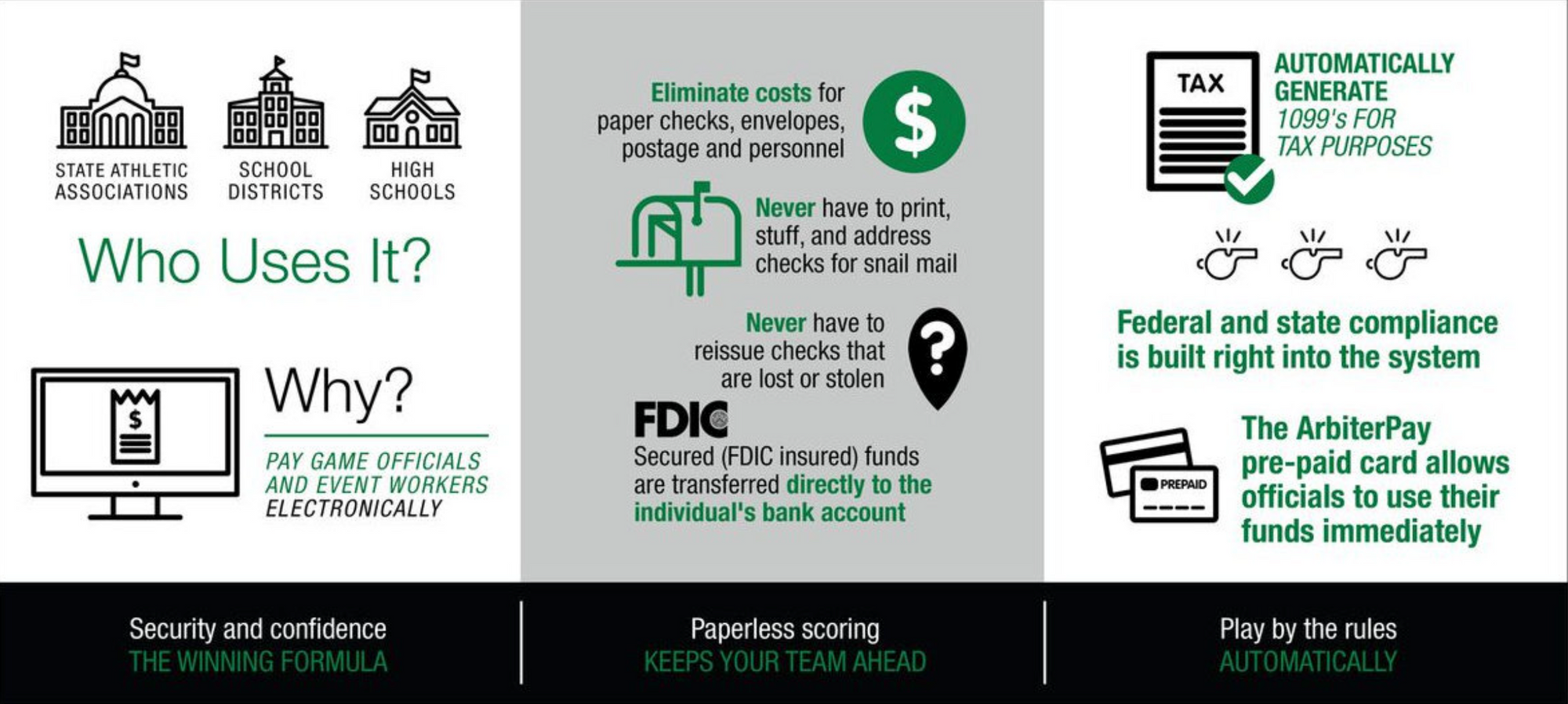 According to Ford,
"Arbiter's mission has really been to create a portfolio of software applications that make those athletic director's jobs easier. And so it starts with the assigning piece, which is actually what we call putting an official against a particular game (and) making sure that official is eligible, so have they actually taken the necessary tests, (and that) they (are) background checked. And then (we) facilitate the scheduling and payment of those officials as well, as well as registering all the participants in the activity."
When asked about the impact of ArbiterSports, Ford explained that the company "... touches a ton of people."
"There are about 32,000 public high schools (in America) that have an average of 500 or so kids, so you're talking about 17 million kids that we're interacting with … and then add in a parent or a relative that's supporting that child in their (competitive) endeavors, (and) you're talking about 50–60 million people that are touched by Arbiter's software every year."
[NOTE: The 17 million figure above includes collegiate students and recreation league participants too, and not just high school student athletes.]
Over the past 12 months, ArbiterSports processed $400 million in payments for officiators, a not insignificant amount.
The majority of its business is clearly in the U.S., but it has begun to serve athletics clients in both Canada and Australia.
This suggests a very intriguing opportunity to offer different language versions throughout Europe and parts of Asia, especially in soccer-crazed lands around the globe.
Additionally, Ford explained that ArbiterSports also sees the potential to expand outside of the sports arena.
"We see the opportunity to expand outside of athletics. We have some folks in Texas that pay, using Arbiter's system, the piano accompanist for the choir, for example, because the system works the same. We've got schools in California that pay the 'lawn guys' through our system. ... So even outside of athletics there's an opportunity for us to expand."
Put simply, ArbiterSports might become a SaaS-based scheduling/payment system for any industry that needs to qualify, schedule, and pay so-called gig workers, those who are not actual employees.
Last year alone, Ford says ArbiterSports paid over 200,000 non-officials last year—so he definitely sees a longer-term opportunity outside of sports.
But for now, for himself and Arbiter's over 105 employees, Ford says the focus is on helping its current customers by providing a comprehensive, all-in-one suite of products that meets the needs of athletic directors and league directors around the world.
---
AUTHOR'S NOTE:
To watch the full in-studio interview of Kyle Ford, please click here to watch the episode of "Conversations" on SiliconSlopes.tv. Conversely, you can also listen to this interview on your favorite podcast provider at "Silicon Slopes Conversations" case in point, via this link on Apple Podcasts.