Breeze Airways, a Cottonwood Heights, Utah-based company, announces two appointments to lead their "Seriously Nice" executive team and company.
Tom Doxey will join in the new role of President, while Natalie Atwood has been named Chief People Officer.
"We're so happy to welcome Tom and Natalie to the family," said Breeze CEO David Neeleman, in a press release. "They are joining the airline at a pivotal time in our young company's history as we approach our one-year anniversary, welcome the Airbus A220-300 to our fleet, and continue our rapid expansion across the US, including transcontinental flights. They will both be integral to take us from 30 destinations today to a much broader route network and a bigger family in the years ahead."
Tom Doxey, whose leadership experience includes United Airlines, Allegiant, and US Airways, holds a Bachelor's degree from BYU where he was a collegiate baseball player. He earned his MBA from Arizona State University.
"It's such an exciting time to be joining Breeze, the country's youngest airline, from one of the oldest and most established carriers," said Doxey. "I can't wait to get out into our operation and meet our Team Members. The airline has achieved so much in a short time and I am humbled and thrilled to be part of it."
Doxey will report to David Neeleman, Breeze's founder and Chief Executive Officer, on June 8.
Natalie Atwood, Breeze Airway's new Chief People Officer, earned a Certificate of Education from Westminster College and attended Utah State University. Atwood served as Executive Vice President of People at HealthEquity. She also led a corporate training team and service center workforce management functions at American Express, earning her Six Sigma Green Belt.  
"Natalie has tremendous experience in nurturing and developing corporate cultures," said Neeleman, in a recent company release. "Breeze was launched in an extraordinary time, thanks to an extraordinary team of some 800 Team Members. I know Natalie will help our corporate culture soar, taking great care of all our team."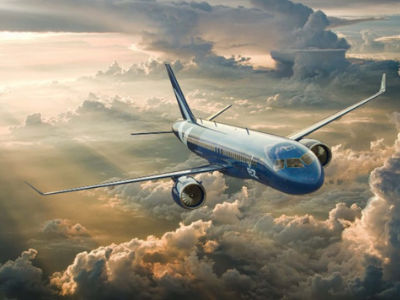 With seamless booking, no change or cancellation fees, up to 24-months of reusable flight credit and customized flight features delivered via a sleek and simple app, Breeze makes it easy to buy and easy to fly.