Better cooling and ventilation is on its way for warfighters stationed at Hill Air Force Base in Ogden, Utah courtesy of a newly awarded $14 million contract via the U.S. Army Corps of Engineers.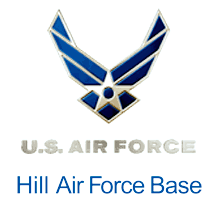 Under terms of the agreement, the USACE selected Siemens Government Technologies (SGT) to upgrade of cooling and ventilation systems in a Defense Information Systems Agency facility at Hill AFB.
Interestingly, SGT plans to utilize subcontractor businesses owned by minorities, women, veterans and businesses located in historically underutilized business zones to help Siemens complete this contract.
Interested suppliers should visit www.siemensgovt.com for more information on how to become a qualified provider of goods and services.