This Thursday, October 28, the first-ever Utah Valley Growth & Prosperity Summit will be held in the heart of Utah County with the goal of helping "ensure the future economic success of Utah County."
A joint effort between the Utah Valley Chamber of Commerce, UVU, and the Utah Leadership Council, the day-long UVGP Summit will feature over 40 government, education, nonprofit, and corporate leaders addressing such critical aspects of economic growth as
Workforce development,
Transportation and infrastructure,
Water,
Housing,
Healthcare,
Natural resources, and
Education.
Top speakers/presenters include
Current and former Utah Governors, Spencer Cox and Gary Herbert, respectively;
UVU President, Dr. Astrid Tuminez;
Revere Health CEO, Scott Barlow;
Utah Valley Hospital CEO, Kyle Hansen;
Envision Utah President and CEO, Ari Bruening;
Utah Lake Commission Executive Director, Eric Ellis;
The Mayors/City Managers of Eagle Mountain, Lehi, Lindon, Orem, Payson, Provo, and Vineyard;
Six Utah County Commissioners/state legislators;
Utah Governor's Office of Economic Development Executive Director, Dan Hemmert;
Economic Development Corporation of Utah CEO, Theresa Foxley; and
many others.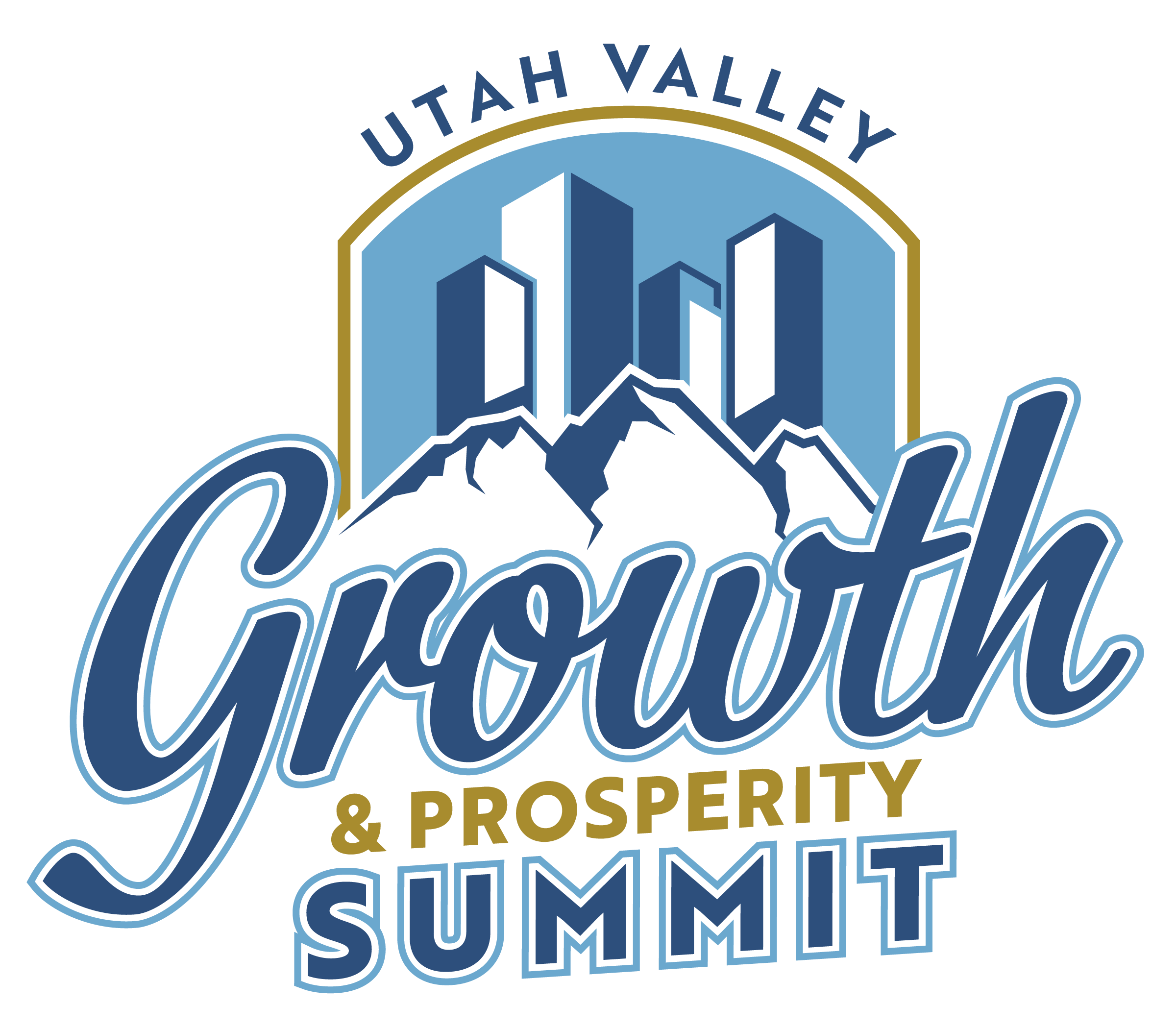 Over 500 attendees are expected for the event (which will be held at the Noorda Center for the Performing Arts on the UVU campus in Orem).
The UVGP Summit begins at 7:30am and runs through 3:30pm, with breakfast and lunch provided for on-site attendees. Virtual attendees are also welcome, with all tickets priced at $10 for students or $25 for all others.