IsoTruss, Inc., a Springville, Utah-based engineering, design, and manufacturing services provider, announced the opening of a new production facility in the Philippines.
According to the press release, the 11,625 square foot, one-story building is located in the Berthaphil VI Industrial Park, Clark Freeport Zone, Pampanga, Philippines.
The new facility will fabricate patented IsoTruss carbon fiber cell towers that are competitive with steel towers in price.
"We are excited to achieve this operational milestone, which marks a major step forward in our diversification through international market expansion, and underscores our commitment to sustainable infrastructure," said Nathan D. Rich, CEO, IsoTruss, Inc. ". . . This new facility will enable us to support our clients and their customers with cost-effective, eco-friendly IsoTruss® cell towers, and in doing so, will further accelerate our business growth."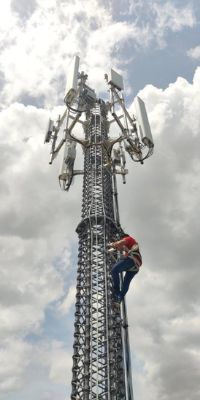 "Sustainability is now widely considered a strategic advantage for telecom infrastructure providers, beyond any compliance matters." Nathan D. Rich, CEO, IsoTruss, Inc.
IsoTruss Inc. has a global portfolio of more than 30 patented and patent-pending structural and composite material designs. It recently closed a Series A investment round, led by the S.G. Koenig Trust, which follows a $3 million seed investment round led by the Sojitz Corporation of Japan in October 2020.
For more information on IsoTruss, Inc.'s design innovations in grid structures, visit www.isotruss.com and read an article written by David Politis here.