Salt Lake City-based Journeyfront has closed a $13.4 million Series A round of funding.
According to the company, the funding was led by Elevation Capital, with participation from Orchard Ventures and Connetic Ventures, as well as such strategically targeted individual investors as
Brad Bonham, CEO of Walker Edison;
Dave Grow, President of Lucid Software;
Ryan Westwood, CEO of Simplus,
and others.
Journeyfront has developed a Software-as-a-Service platform designed to help companies improve their Hiring Accuracy, thereby improving employee performance and retention, and lowering HR-related costs.
According to Journeyfront Co-Founder and CEO, Daniel Ash, most companies deploy Applicant Tracking Systems today, tools that literally do just that, track a potential employee through the entire hiring process.
The problem with this approach, Ash explained, is that "... you do not ensure (that) you're making the right hire."
According to Ash,
"Investing in hiring accuracy represents a massive opportunity for companies no matter their specific goals or challenges. Whether it's improving employee retention, performance, culture or diversity, it all starts with hiring right."
---
How Journeyfront Changes the HR Game
In the Journeyfront world, the company implements a five-step process to help organizations be more successful in the hiring realm.
And that means helping hiring managers and HR professionals do one thing at the beginning:
Identifying what Traits Matter Most for Success.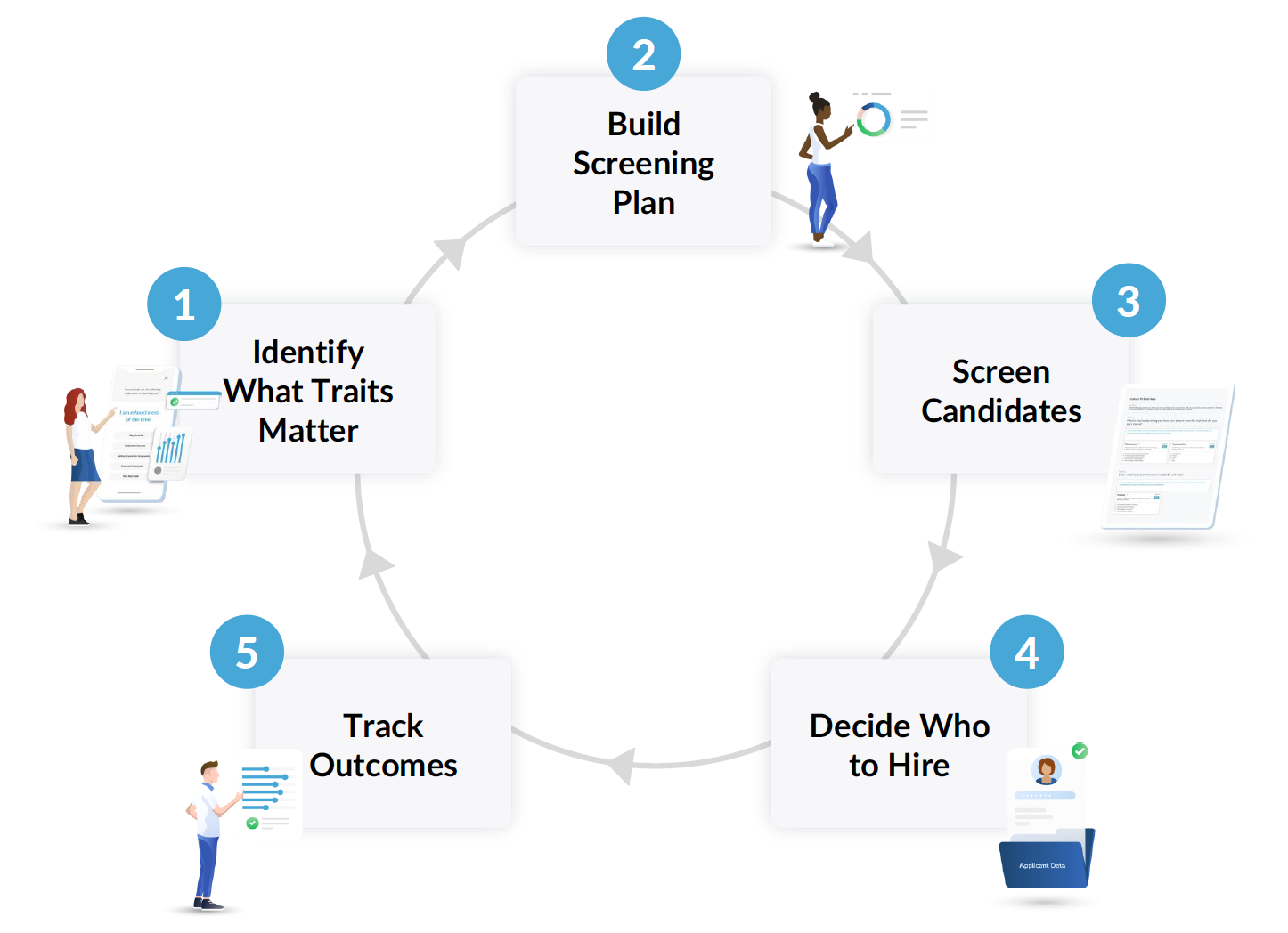 Such an approach necessitates a level of customization for each organization that implements Journeyfront.
But such a custom fit development effort up-front means better outcomes on the back-end, Journeyfront explains.
Journeyfront currently interfaces with ATS and HRIS systems ranging from ADP to Cornerstone and from Workday to Zoho Recruit.
According to Heather Marcom, Head of Talent Acquisition at Freedom Financial,
"Choosing Journeyfront was a no-brainer. It not only helps you make better hires now, it continually learns and evolves its algorithms so you are always making more informed, smarter hiring decisions."
Among its initial customers/users are such organizations as
Costa Vida,
doTERRA;
USANA; and
Utah Valley University,
just to name a few.
The following YouTube video provides a simplistic viewpoint on how Journeyfront approaches such challenges.
Congrats on the raise, Journeyfront.