2020 was rough on small businesses. Many were hit hard during the pandemic, taking out loans and juggling everything to stay afloat. If you're a small business owner, you might have heard a lot about PPP (Paycheck Protection Program) loans in the last 12 months, but weren't sure if you qualified. When you look back at the last half of 2020, are you scared to check your books and see your P&L reports? You're not alone, and MoFi, a mission-based financial institution, is working with banks and credit unions across Utah to get forgivable PPP loans to your business.

You might think, "We've tried, we don't qualify," but because MoFi is a mission-driven Community Development Financial Institution (CDFI) they are particularly interested in businesses that can sometimes be turned away from traditional loans at banks and credit unions. Sole proprietors, independent contractors and self-employed individuals, as well as businesses owned by, located in or serving low-income communities are exactly the people MoFi is looking to help.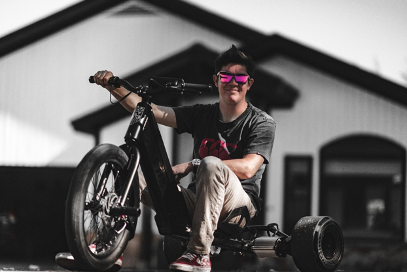 Robbie Preece, Owner & Operator of Salt City Rollers, a Segway Tour Company, said, "I was positive I wouldn't qualify for a PPP loan because I'm a sole proprietor and a really small volume business, so I didn't bother with looking at PPP in 2020. After seeing something about MoFi on Facebook in early 2021, I decided to reach out on a whim. Good thing I did, because in less than a minute, they told me I was eligible! My application took less than half an hour, I was approved the next business day, and I was funded in less than a week. It's been a lifesaver for my business! Working with MoFi has helped me feel like a little business like mine actually has a friend in finance, and that my entrepreneurial dreams are possible."
In a recent press release, MoFi shared that they have provided around 2,000 PPP loans to businesses in Idaho, Montana, Oregon, Washington and Wyoming in the last nine months, with an average loan size of $26,000. "From childcare facilities and restaurants to Main Street businesses and independent contractors, we've heard from business owners across the Rocky Mountain West that PPP loans have been vital to helping them stay afloat right now. But many people have struggled to get one or don't think they qualify," said MoFi President Dave Glaser. "We're working to spread the word and hopefully ensure that every Utah business that needs a PPP loan is able to get one."
The deadline is quickly approaching, and MoFi is accepting applications from first-time applicants as well as those who received a PPP loan in 2020. MoFi encourages interested Utah business owners to get in touch as soon as possible, and applications are being processed on a first-come, first-served basis. To find out more about MoFi and PPP, or to apply for a forgivable loan, visit MoFi's website.