This is a great day for Utah.
At an exclusive ribbon-cutting event at Pluralsight's new headquarters in Farmington, Utah, Friday morning, Utah Gov. Gary Herbert (R) announced a partnership between the online technical training company and Utah's STEM Action Center and the Governor's Office of Economic Development. Pluralsight has agreed to give every teacher in Utah a free one-year subscription to the company's online training library.
"We need to raise the bar when it comes to educational achievement, and Pluralsight is doing just that," said Herbert.
Pluralsight CEO Aaron Skonnard
According to Pluralsight, the company's one-year subscription to all K-12 teachers in Utah is worth $5 million.
"This is a great day for Utah," said UTC President and CEO Richard Nelson.
Both Gov. Herbert and Pluralsight CEO Aaron Skonnard talked about how this partnership is meant to help educators increase their technical skills in order to better train the students they're teaching. Skonnard expounded upon that belief in a blogpost published just after the announcement:
The initiative came about after discussions about the state of computer science education in Utah and beyond. According to Code.org, as many as nine out of 10 U.S. schools don't offer computer science classes, and in more than half of all states, computer science doesn't even count toward math or science credits needed for high school graduation. The gap in demand for employees with computer science skills and the number of qualified candidates is expected to grow exponentially in the coming years.
We believe it's our responsibility to do something about this.
The first step is to make our training accessible for people around the world — that's why it doesn't have the time and place constraints of traditional education and is more affordable. But we recognize that exposure to computer science education from an early age is critical.
We already reach the youngest learners through our free kids courses, but we believe we can have a greater impact at this level by supporting teachers as well. We hope Utah teachers take advantage of our offer to boost their own skills or to empower their students with access to our hands-on training. Our developer courses can complement a teacher's theoretical computer science curriculum, and many of our IT courses prepare students for certifications that can set them up with valuable job opportunities while still in school or after. Our creative training at Digital-Tutors allows students to explore their artistic sides and act on their passions, like learning how to design video games.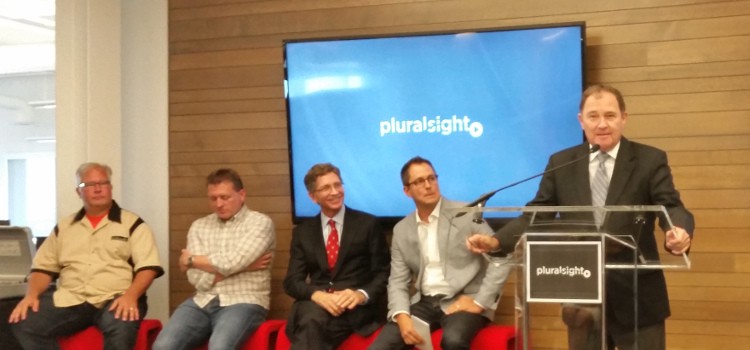 Utah Gov. Gary Herbert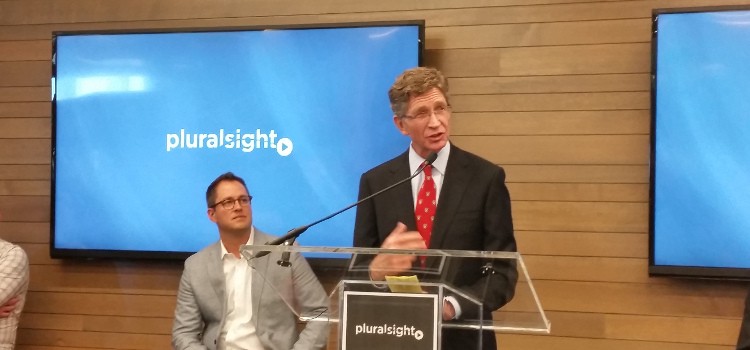 UTC President Richard Nelson
Published 8/1/2014