Consider this: If you're an office worker, you're probably working around 40 hours per week. Of those 40 hours, how much of that time is spent at your desk? In meetings? Around a conference table? And even if you're now working from home, how much time is spent at your computer, sitting at a table or desk? If you're spending even half your work week in these situations, now consider your surroundings. Take your chair, for instance. Is it comfortable? Is it a folding chair from the closet? Is it the chair you were given when you started to work there, and used to be John's chair from accounting? When we get right down to it, we sometimes overlook discomfort or irritation because it's just simply there, or maybe we view it as "the card we've been dealt". Yes, sometimes there are things out of our control, but our office environment- the furnishings around us, the chair we sit on, and the desk we spend many hours a week at- doesn't have to be a sore spot. Henriksen Butler supports workplaces with smart design, the highest quality, and the most thoughtful comfort.

Established in Salt Lake City in 1980 with offices in St. George, Las Vegas, Reno, and Boise, Henriksen Butler provides a large range of products for healthcare, education, commercial, government, and hospitality interiors. "Henriksen Butler creates human-centered spaces, informed by research, where people and organizations can thrive. [They] design spaces for healing, creating, solving, inventing, learning, playing. Workplaces. Office spaces. Gathering areas. Entertainment Venues. The places where great experiences are made possible by great design." (https://hbdg.com/about/our-company)

Talking to CEO Dave Colling, you really understand his passion for great design and high quality products. Dave stresses that spaces you spend your time in don't have to be drab, small, dusty cubicles, but more elevated and fresh spaces. Dave's enthusiasm spills over into Henriksen Butler and everything they do. "Design has the power to impact everyday lives- certainly everyday working lives. Any of those environments, working, learning, healing, living, playing- space has a big impact on that,' says Dave. "We believe that it comes down to the employees ability to work together- to collaborate, to connect, to co-create, and if the environment is designed correctly, we get better productivity, better efficiencies, and better ability to create a space where employees want to be."
With manufacturers like Herman Miller, DIRTT, and Spacesaver, Henriksen Butler elevates interior spaces with cutting edge technology and quality at the forefront. Their showrooms are design-forward, showcasing thoughtful planning and maximum functionality within that design. HB has completed large projects with names like Adobe, Maverick HQ, Skullcandy, and Pluralsight, and are pleased to announce their partnership with the Las Vegas Raiders and Building Partner of Allegiant Stadium.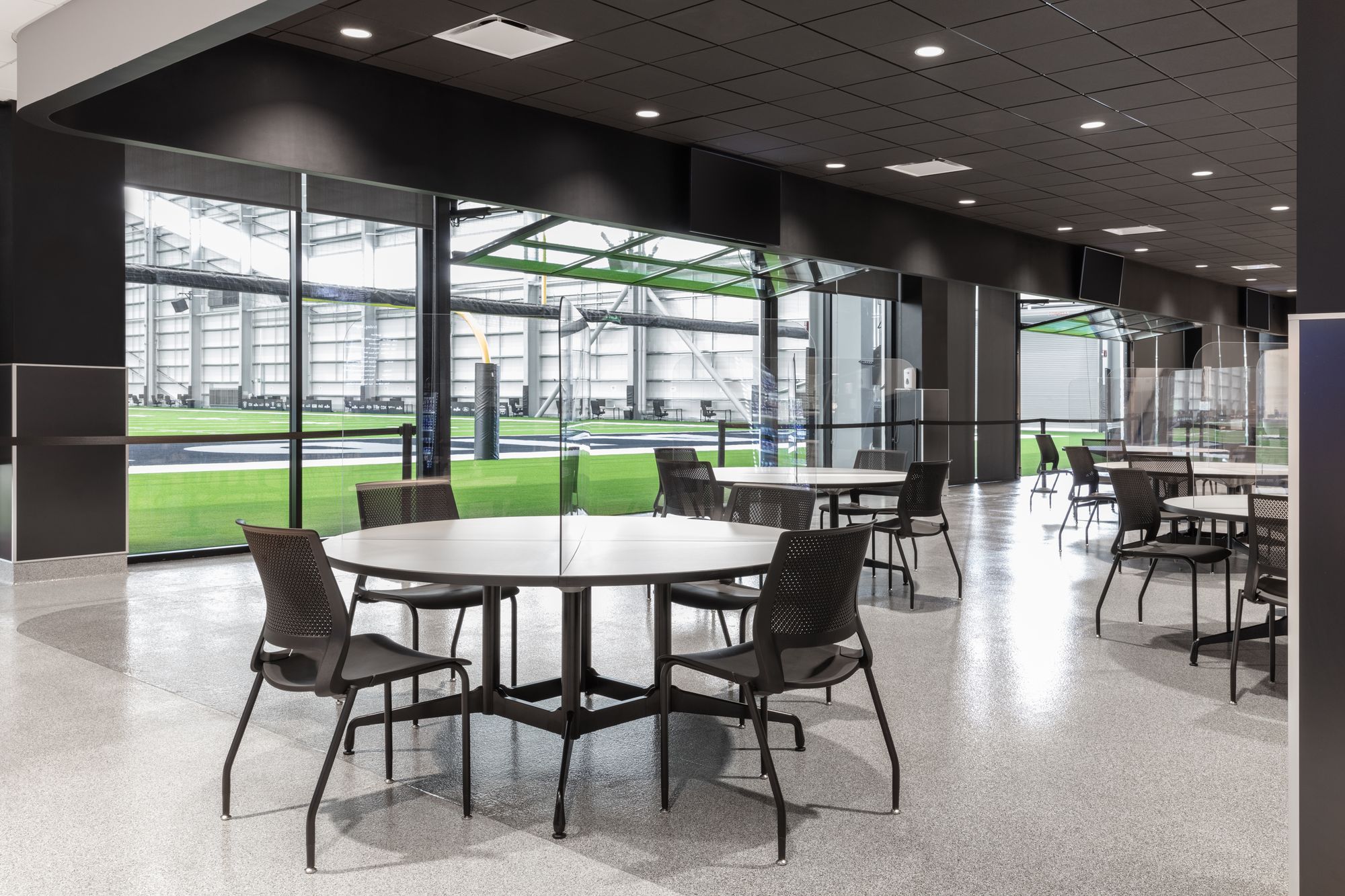 "Allegiant Stadium has been such an exciting project to work on, and the Raiders have been an extraordinary partner throughout the process," said Henriksen Butler's Las Vegas Market President and Principal, Heather Bressler. "As a Las Vegas business, we understand the importance and significance of Allegiant Stadium to our community and the Raiders' fan base. We have put a lot of thought and care into creating a space that fully supports the organization."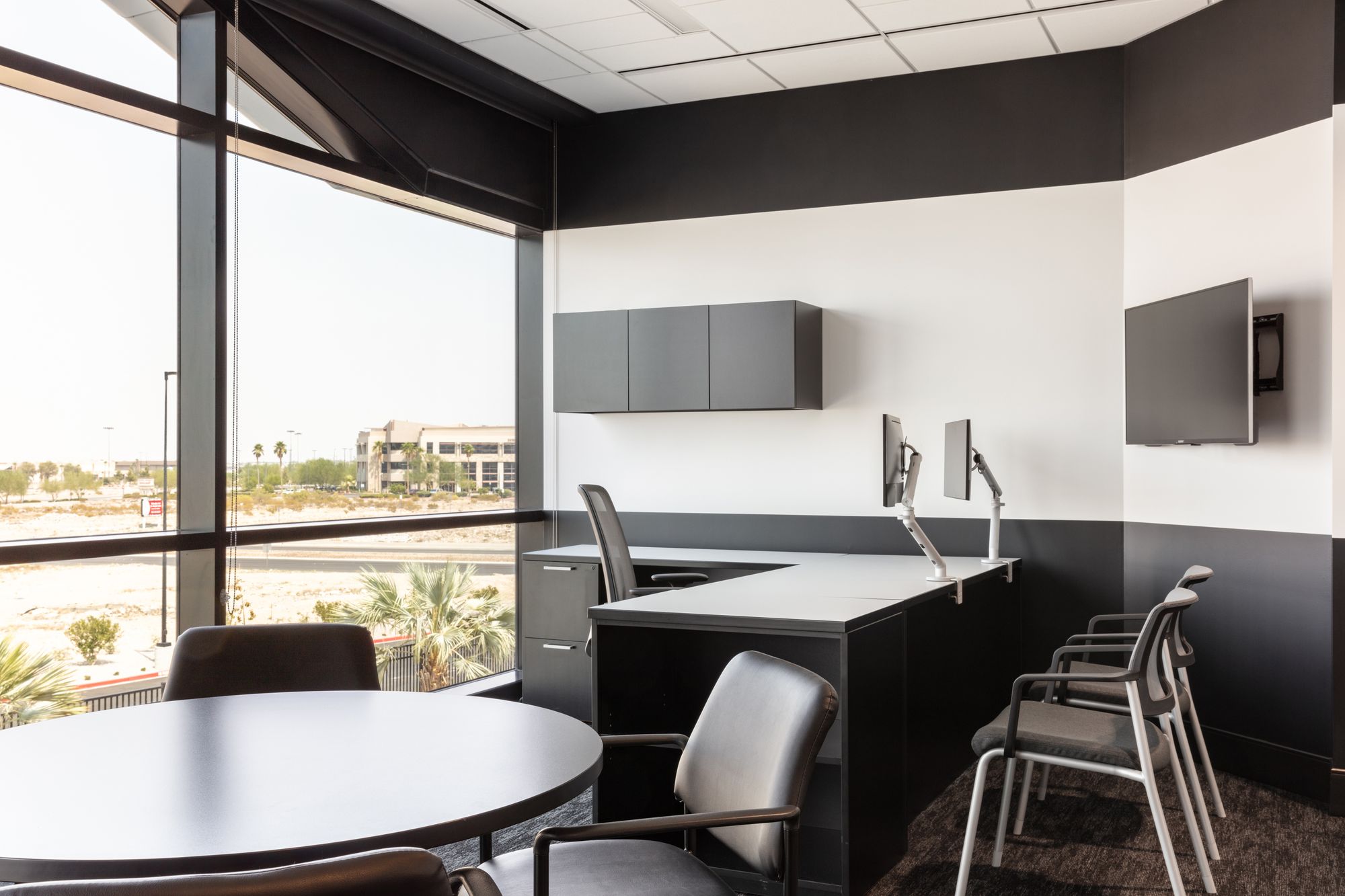 With the Raiders as Utah's closest NFL team, partnering with them is another great accomplishment in the Henriksen Butler portfolio. To learn more about Henriksen Butler, visit hbdg.com. To read the press release for the Las Vegas Raiders, click here.