Skill Struck, a Provo, Utah-based computer science student education platform, recently secured 2.8 million dollars in new investment to help K-12 schools adopt equitable and engaging computer science education. According to the company's press release, this round was led by Orchard Ventures, with participation from individuals such as Aaron Skonnard, Davis Smith, and Sterling Snow.
Despite increasing state-led computer science mandates in U.S. schools, studies show only 51 percent of today's high school students have access to computer science learning.
Devin Lindley, Vice President at Orchard Ventures, said:
"We believe every student—regardless of circumstance—deserves access to a quality computer science education. "However, implementing an engaging and rigorous K-12 computer science curriculum can be very difficult for schools and districts."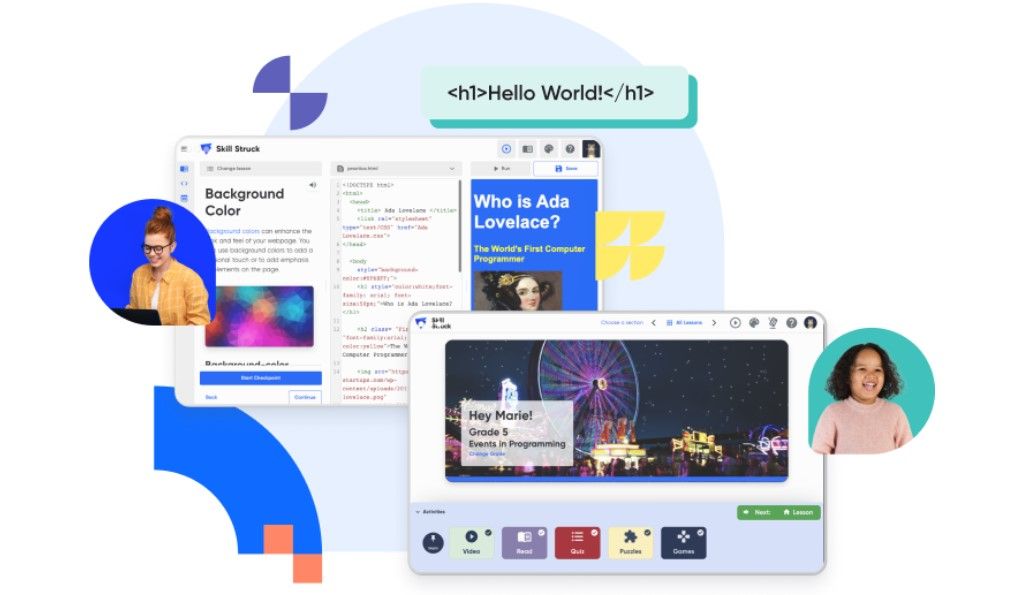 Because essential computer skills extend beyond blasting zombies with a controller, Skill Struck is investing in future generations of technical knowledge with plans to expand student access to computer science skills in classrooms from kindergarten to 12th grade. These funds will help increase access to computer science by helping build more software and curriculum and expand Skill Struck's reach to more educators and communities in the U.S.
"It's very clear to us that coding and computer science skills are essential in today's tech workforce," Parker Gentry, CEO and founder of Skill Struck, said. "We're really focused on connecting with forward-thinking educators that are not only working to meet their state mandates, but also wanting to give all students access to computer science."
If there's one thing the pandemic taught us about online learning, it's that computer skills are a must. Technology is the key to connecting our students with the world. Practical knowledge of computer science and technology empowers students with the necessary skills to communicate, navigate, and exchange information in daily life and prepares them for future professional opportunities.
Devin Lindley said, per the company's press release:

"After visiting and talking with several schools using Skill Struck, it became clear that Skill Struck has truly built a best-in-class platform that is both highly engaging for students and empowering for teachers. Students and teachers alike absolutely love using Skill Struck."

To learn more about Skill Struck's mission, software, and curriculum offerings, visit www.skillstruck.com.