Never be afraid to fail.
The 2013 Utah Valley Entrepreneurial Forum Awards took place in Downtown Provo Thursday afternoon at the Zion's Bank Tower on University Ave.
Here's a list of the awards and the winners:
Most Innovative Product:M-Vac Systems, Inc.
M-Vac Systems, Inc. is a company dedicated to helping crime investigators solve more cases through better DNA collection. The M-Vac wet-vaccum system collects more forensic DNA material than traditional methods, which helps detectives and crime scene investigators close difficult open and cold cases.
Here's a video of CEO Jared Bradley, who accepted the award at the UVEF Awards ceremony, explaining how his company is helping to solve more crime through the M-Vac System:
Best Kept Secret:iTOK
iTOK.net provides remote tech support for home computers & PCs. The company was founded in 2004 by Seth Bailey. The company claims to have helped hundreds of thousands of customers throughout the United States, as well as other countries around the world.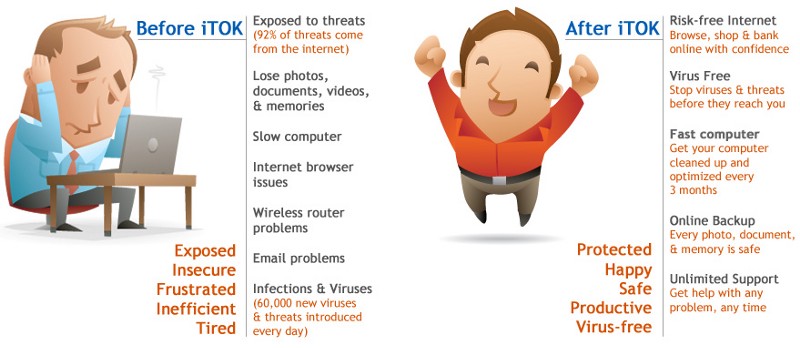 The Ron King Social Entrepreneur Award:Trano Mirary
Trano Mirary has developed new technologies and innovations to create sanitary and affordable housing for people living in Madagascar. The work this company is doing is nothing short of inspiring. The passion Lacy Curtis portrayed in her acceptance speech for the people of Madagascar was very touching. We wish them all the best, and offer our support in any way possible.
Greatest Contribution to Entrepreneurs:Roger Andrus
If we had known Roger was going to be honored with this much-deserved award, we would have waited until after Thursday's awards ceremony to publish our profile on the wonderful work he's doing at the Utah Valley Business Resource Center. It would have been great to include the award in our story.
It's hard to think of anyone who's doing more for Utah entrepreneurs and startups than Roger Andrus. He deserves every bit of the recognition he receives, and should probably continue to receive even more, in our humble, yet very vocal opinion.
Congratulations, Roger! (For those who haven't read our piece on Roger and the UVBRC, you can read it here.)
Entrepreneur of the Year:Amy Rees Anderson
Amy Rees Anderson is the Managing Partner and Founder of REES Capital. Her company's goal is to support entrepreneurs and business executives by providing critical guidance to ensure their growth and success. Amy is also an author, and serves as a weekly contributor to Forbes and the Huffington Post.
After receiving the award, Amy wrote a blogpost on her personal website titled "Doubt Kills Dreams More Than Failure Ever Will."
Here's an excerpt:
Today I was humbled and honored to receive the UVEF Entrepreneur of the Year Award. At the awards lunch they asked me to share a few words about the things that I would like to pass on to other Entrepreneurs from the lessons I have learned from my own journey. I struggled deciding what lessons would be most important to share given that there were only 5 minutes or so to fit them in, so I wanted to be sure and share those that could be most impactful. On the drive down to the event I jotted a few thoughts down on a paper, but when it came time for me to accept the award I found myself sharing some things I hadn't planned on.
On my paper I had written 3 things:
One — The importance of surrounding yourself with the very best team of people possible.
I shared that you don't have to be the smartest person in the room or even the person who knows the most to be successful, you just have to wise enough to surround yourself with people who are far smarter and know tons more than you do. Doing that work wonders for me. It is a good team of individuals with common values and a shared vision that together can change the world.
Two- Never be afraid to fail.
Trying and failing is how we learn. It is how we grow and improve and figure things out. We had a rule at my company and that was that you could make any mistake once, so long as you didn't repeat that same mistake again. A different mistake was fine to make, as long as it wasn't repeated, and so on. By allowing yourself as the leader to be human and make mistakes yourself, you set the example for your team that its okay for them to make mistakes and grow as well. It is NEVER a failure if you get back up and keep going. The only time you fail is when you don't try or when you don't get back up again, that's it.
Three — There is only one area in life you never want to make a mistake and that is with your integrity.
Life will present a million opportunities to take shortcuts and cut corners or to do something shady. And sadly you will watch many others take those chances and you will see that it allows them to get ahead or even win and that is hard to reconcile. But the fact is that no opportunity in life will ever be worth trading your integrity for. We kept a sign on my office wall that read "Do what is right, let the consequence follow" — that sign served as a reminder to all of us to never get sucked into doing the wrong thing, even when it could be said it was for the right reason. Do the right thing and feel good about it, no matter what outcome it produces. And never forget that success will come and go, but integrity is forever.
Make sure to read the rest of Amy's post on her website.
Congratulations to all of the 2013 UVEF Award winners!
Published 12/13/2013