Silicon Slopes is proud to announce Nasdaq will be the exclusive presenting sponsor of Silicon Slopes Tech Summit 2019. Set to take place Jan. 31 - Feb. 1, 2019 in Salt Lake City, Utah at the Salt Palace, Silicon Slopes Tech Summit is one of the largest and most prominent annual tech events in the world, bringing together more than 20,000 attendees.
Silicon Slopes will also be ringing the Nasdaq opening bell live on stage the first morning of the summit. Silicon Slopes Tech Summit features prominent keynotes, premium breakout sessions, breathtaking entertainment, unbelievable parties, incredible networking opportunities, and an exclusive screening of a film from the Sundance Film Festival. The amount of talent and experience that's on display makes this a unique event that could only happen in Silicon Slopes.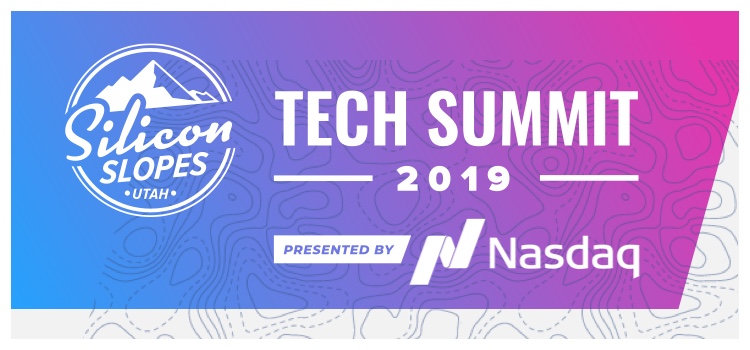 "We're thrilled to have Nasdaq as the presenting sponsor of Silicon Slopes Tech Summit 2019," said Clint Betts, Silicon Slopes Executive Director. "This partnership further validates that Silicon Slopes Tech Summit is a globally recognized tech event that will always be hosted right here in Utah. We're confident this upcoming summit will be the best one yet."
With some of the most prominent and leading minds in the tech industry taking the stage, Silicon Slopes Tech Summit 2019 is on track to once again earn the title of "tech event of the year."
"Silicon Slopes Tech Summit has been remarkable at highlighting the rising talent and entrepreneurs in Utah and around the world," said Nelson Griggs, President, Nasdaq Stock Exchange. "This globally recognized event underpins the transformation of the growing technology ecosystem and we are excited to continue our support for our listed companies like Pluralsight, Domo, Overstock and Zions Bank that all call Utah and Nasdaq home."
For more details and to register, visit SiliconSlopesSummit.com.