The Utah Inland Port Authority has raised $150 million in bond funding to help it acquire and build-out infrastructure in connection with UIPA's 16,000-acre footprint in the northwest quadrant of Salt Lake City.
According to the organization's news release, the monies will be used by UIPA's Crossroads Public Infrastructure District to enhance all aspects of import and export logistics in and out of the state of Utah, including
Acquiring and expanding rail infrastructure,
Establishing a Foreign Trade Zone (FTZ),
Building a U.S. Customs facility,
Creating a transloading/cross-dock facility,
Helping remove diesel trucks from Utah roads, and
Supporting telecommunications infrastructure as part of UIPA's Intelligent Crossroads Network.
According to the bond underwriter, Piper Sandler, the fund offering was oversubscribed by five times, which means there were offers to purchase up to $750 million in bonds versus the $150 million that were for sale.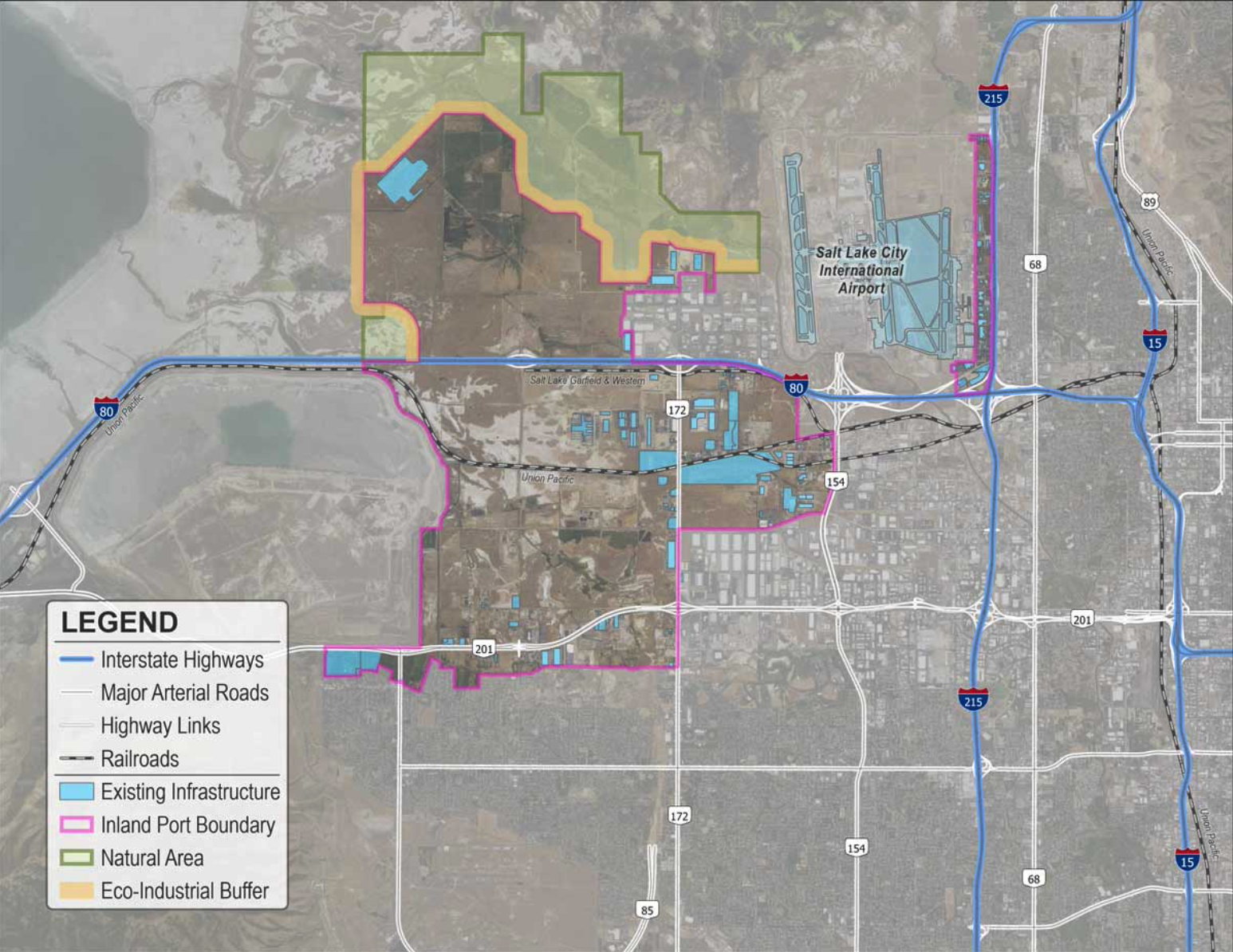 Launched in 2018 with the passage and enactment of the Utah Inland Port Authority Act, UIPA was established in Salt Lake City on roughly 16,000 acres of land located to the west and southwest of Salt Lake International Airport and bifurcated by Interstate 80.
UIPA's purpose?
To help improve the transportation of goods into, and out of, the state of Utah.
As initially envisioned, UIPA would allow imported products to pass through customs in Utah instead of at an ocean-based port, like Seattle, Los Angeles, or Oakland, California.
In essence this would set-up Salt Lake City as a landlocked port, supporting imported shipping containers from overseas, while also allowing exported materials and goods from Utah (and throughout the country) to be loaded into containers here in Utah for exportation outside of the U.S.