The Utah Insurance Department's decision could potentially have devastating implications on Utah's future as a technology hub.
One day, when we're all sitting in rocking chairs on our front porch telling our grandchildren and anyone else who will listen about the good ol' days of Utah tech, we'll likely point to 2014 as a seminal year for startups in the Beehive State.
We'll talk about how Utah companies raised more than $737 million in venture capital — just a few million dollars less than Los Angeles. We'll adamantly explain that if you combine the Provo-Orem and Salt Lake City-Ogden areas — and why wouldn't you? — Utah was the 6th best startup hub in the nation in 2014 based on the amount of funding companies in this state received.
Some of us might even blather on about how Forbes ranked Utah the "Best State For Business" in 2014, citing our low unemployment, pro-business climate, low-energy costs, strong labor pool, and growth prospects.
Heck, if we get enough homemade root beer in our bellies and we start feeling really frisky, we might even talk about how 10 Utah companies made Deloitte's Fast 500 in 2014. Our children will surely tell tales of watching us walk around aimlessly muttering company names like Pluralsight, Qualtrics, InsideSales, HireVue, and Health Catalyst.
Yet, make no mistake, a lot of regret and sorrow will surely lie behind those old eyes.
We will have to tell our children that we sat idly by as the Utah State Office of Education told every young girl in this state that pursuing a career in programming and software development was "nontraditional for females." How will we look them in the eye?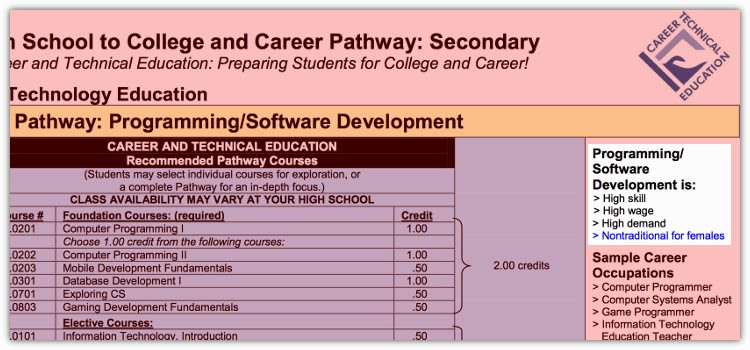 How will we explain that we lived in a state that consistently ranks as one of the worst in the nation for education, and we barely batted an eye when Utah's Speaker of the House proposed an "education technology" bill that simply tried to give every student an iPad and did nothing to address our very real education issues?
Less harrowing, but disturbing nonetheless, how will we defend the Salt Lake City Council when asked why they unanimously voted to impose unnecessary regulations on Uber and Lyft, two companies who are, despite all of their very real faults, legitimately disrupting a dated and corrupt industry?
On the morning before the Council's vote, Beehive Startups published an article in which a Lyft spokesman declared, "Despite our repeated efforts to work with the Council, the proposed regulations included redundant processes and red tape that make it nearly impossible for Lyft's peer-to-peer driver community to operate."
With their vote, the Council sent a very clear message to consumers in Utah: "Sorry, but we've got dated incumbents to protect. Just try to make do with the entrenched companies that are already here."
A discussion on the perils and triumphs of capitalism, socialism, or even communism have no place in Utah right now. We're witnessing something far more serious and alarming: cronyism.
last week we kicked Uber and Lyft out of Utah. This week Zenefits. The good ol boy network is alive and well in the Beehive state.
*— Bryce Roberts (@bryce) *December 3, 2014
Why Utah is Trying to Shutdown Zenefits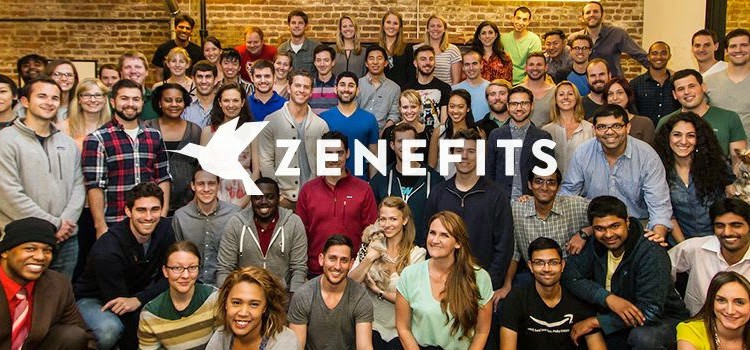 On November 20, 2014 Utah Insurance Commissioner Todd Kiser sent a letter to Zenefits, a cloud-based HR software company headquartered in San Francisco, ordering the startup to either shut down its free, online platform in Utah or impose an unnecessary surcharge on its local small business clients.
*We're kicking Zenefits out of UT bc giving away free services?? Regulators, get out of way. Ridiculous. Embarrassing. *http://t.co/lpJ0KQ0HyF
*— Josh James (@joshjames) *December 3, 2014
When Kiser, a former state representative, was first appointed as insurance commissioner, Gov. Gary Herbert said, "With his professional expertise and legislative experience, Todd will provide the right balance of technical understanding and policy insight."
At the time of Kiser's appointment, little was made of the fact that he's been an active player in the insurance industry for more than 35 years — he founded Kiser Insurance Agency in 1976. To be fair, however, Kiser did tell the Deseret News that he planned to sell his financial interest in the firm before he took over as commissioner.
Beehive Startups has been actively investigating Zenefits' potential shutdown in Utah for months. Before November 20th, when Kiser sent the company a letter that was published in full yesterday on TechCrunch, his office sent a letter in early June claiming the Utah Insurance Department had been receiving complaints that Zenefits was offering services that are prohibited under §31A-23a-402.5 of Utah's insurance code.
Kiser was referring to a section of Utah's insurance code that deals with insurance marketing and rebates. Utah first passed an "anti-rebating" law in 1909. The law was rewritten in 2011, but has been amended a number of times since. Interestingly, Rep. James Dunnigan (R-Taylorsville), a full-time insurance broker and owner of Salt Lake City-based Dunnigan Insurance, has authored a number of bills in an attempt to make some minor tweaks.
Here's an excerpt from the current version of the anti-rebating law (bold highlights are my own):
Title 31A Chapter 23a Section 402
(2) (a) A title insurer, individual title insurance producer, or agency title insurance producer or any officer or employee of the title insurer, individual title insurance producer, or agency title insurance producer may not pay, allow, give, or offer to pay, allow, or give, directly or indirectly, as an inducement to obtaining any title insurance business:
(i) any rebate, reduction, or abatement of any rate or charge made incident to the issuance of the title insurance;
*(ii) any special favor or advantage *not generally available to others;
(iii) any money or other consideration, except if approved under Section 31A-2–405; or
(iv) material inducement….
The actual purpose of the law will be determined by legal experts, but the above text seems to suggest it was created to prevent insurance brokers from offering rebates to "induce" customers to buy insurance. If that's indeed the case, the question Kiser and the Utah Insurance Department will have to answer is how exactly Zenefits is offering rebates when its service is free to all users — whether they decide to buy insurance through Zenefits or not. In fact, most of Zenefits' customers (around 80%) do not use the company as a broker, yet they still get free access to its platform.
Can something be a rebate if it's offered on equal terms to everyone?
*1/Utah attempting to ban Zenefits = classic example of regulatory capture penalizing consumers to benefit incumbents. *http://t.co/fcd52e53VR
*— Marc Andreessen (@pmarca) *December 3, 2014
Utah's Tech Future
The Utah Insurance Department's decision could potentially have devastating implications on Utah's future as a technology hub. By forcing Zenefits to shutdown or add an extra surcharge to all of its Utah customers, the state is claiming the availability of free online software — even if generally available to the public — is unfair competition.
Utah is the only state in the union that has banned Zenefits. Similar complaints have been filed against the company in Texas, Wisconsin, and Washington, but those complaints were dismissed and those states have allowed the company to continue conducting business as usual.
*Yet again, government becomes a massive barrier to innovation: Zenefits may get shut down in Utah because it's free. *http://t.co/aMvGjlvBgt
*— Matt Galligan (@mg) *December 3, 2014
Attempting to ban disruptive technology companies isn't unique to Utah. Uber was recently kicked out of Nevada; Tesla can't sell their electric cars in New Jersey. This type of stuff happens elsewhere. But remember how this story began? We're supposedly the best state for business in the entire country. Only five other tech hubs raised more venture capital than we did this year. Why does this stuff keep happening in Utah?
It doesn't have to be like this. We don't have to accept the status quo. We're entrepreneurs, for goodness' sakes. We should know that by now.
We should lead the nation in women programmers; we shouldn't be discouraging young girls from even looking into the subject. We should push for meaningful education reform; we shouldn't accept bumper sticker solutions. We should welcome disruptive companies and invite competition; we shouldn't kick them out or make it impossible for them to do business in this state.
We should speak out against cronyism; we shouldn't let the most entrenched members of a flawed system hamper our ability to innovate and grow as a community.
In an interview with Beehive Startups late last night, Zenefits CEO Parker Conrad said, "Right now, we need Governor Herbert to take a stand for innovation and competition. So sign our petition, email or call his office, and let the Governor know that Utah's startups want a free market to compete in."
2014 was a banner year for our community. But we can do so much more. 2015 can be so much better.
Let's not wake up in a rocking chair on our front porch brimming with regret.
Update:Utah Gov. Gary Herbert Issues Statement on Zenefits Controversy
Update II: Zenefits CEO Parker Conrad has responded to Gov. Gary Herbert's statement through Beehive Startups.
Published 12/3/2014