Employee wanderlust is apparently driven more by the worker than by any other reason.
In fact, a full 63% of full-time employees under the age of 40 cite a Desire for a new Opportunity as their primary reason for seeking a new job.
That's just one factoid revealed in a White Paper published recently by professors at Brigham Young University that summarizes some of the reasons why Utah tech industry employees are "Seeking New Work."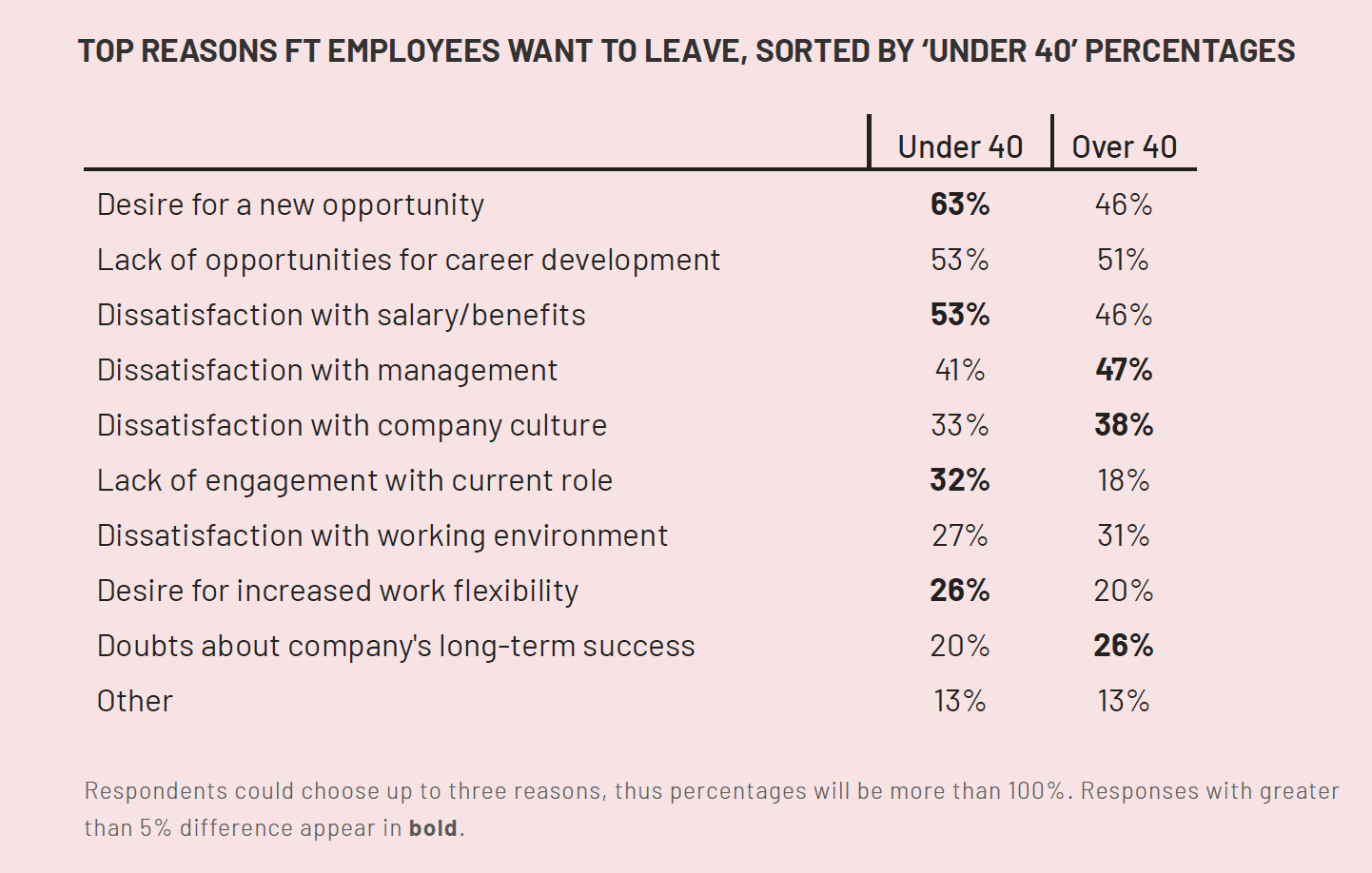 ---
As highlighted above, employment wanderlust is obviously not the only reason employees think about leaving their current job, regardless of age, with half citing
Lack of Career Development Opportunities
as a key reason for contemplating new work options.
But as Utah's current unemployment rate recently dropped to 2.1%, such new insights can help executives understand the forces at play in retaining and recruiting employees.
Two other interesting findings from this White Paper (Seeking New Work 2021) included
Approximately 40% of all tech employees were likely to seek new work in the coming year; and
45% of employees under 40 were Extremely Likely to look for new jobs if they worked less than 30 hours a week.
These are just three of the observations highlighted from the results of the 2021 Silicon Slopes Human Capital Study that was produced in concert with the BYU Marriott School of Management, Cicero, the Governor's Office of Economic Opportunity (formerly the Governor's Office of Economic Development), Silicon Slopes, and Utah's Department of Workforce Services, with BYU professors leading the Study.
To learn more, visit Silicon Slopes Human Capital Study.