Women in Automotive: Mandi Fang at Dealertrack DMS
Growing up in a small town with a large auto industry presence, Mandi Fang didn't really picture herself where she's at right now, but the role of Vice President and General Manager of Dealertrack DMS is a place that, throughout her career, she actually worked to be.
Fresh out of college, Mandi was out on the golf course with her dad when she got a call to come in for an interview. At the time, Mandi was ready for a job, and even if it wasn't exactly what she wanted, she was ready to work. She started with Reynolds and Reynolds, working hard, doing whatever needed to be done.Today it's still a bit unusual to see a woman in a leadership role in the automotive industry, but 28 years ago when Mandi started, it was even more rare.
"I learned early on that conditions aren't always perfect, so the job you have is to figure out how to be better and to make the situation better," says Mandi. "What we call inclusion and diversity now is the recognition that things around you need to change. I get asked what it's like to be a woman in automotive, and really, my answer has evolved over the years. I love being part of a company that challenges inclusion diversity. The studies will tell you that the companies that are inclusive double their chances of meeting or exceeding financial targets, and it rings true for what I've seen."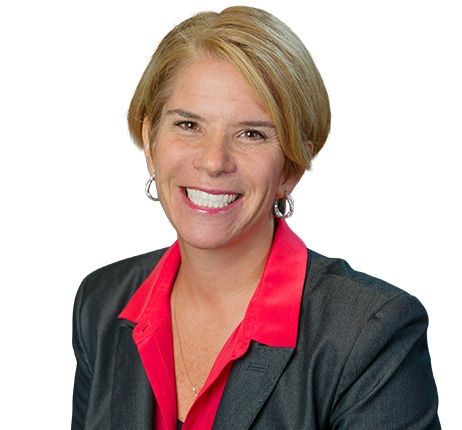 Mandi showed the industry that she was an asset, and worked her way into a position where she could help others like her. When she was approached about moving to Utah four years ago to take the position at Dealertrack, Mandi knew pretty quickly that it was the place she needed to be. She and her family made the decision to move, and she began what would be a smooth and easy transition into her new role. Dealertrack DMS, backed by Cox Automotive, provides a software solution for dealers across the nation. Their products "...empower dealerships to make better choices about how to run their businesses and promote better customer vision, giving dealerships a cross-product view of each customer." (Dealertrack)
"Being a general manager has been an unexpected gift. I had no intentions of applying for the role, and a strong female leader said, 'What are you waiting for?' I think sometimes we're waiting for something- waiting to develop a skill more or to be perfect at something. What we don't realize is that we're really already capable of that thing and that oftentimes we need a little push."
Helping lift other women has been a big part of Mandi's career, and she's been recognized time and time again. For the fourth year in a row, she was named to the Women Tech Council 2021 Shatter List, helping women in the automotive industry reach new heights. In 2016, she was recognized as one of Auto Remarketing's Women in Remarketing and received the Spirit of Leadership Award from Women's Automotive Association International.
"Someone once told me, when you take the elevator up, don't forget to send it back down," says Mandi. "I try to do that. It's hard work, but I love the work, and I'm happy to do it." To learn more about Dealertrack DMS and Cox Automotive, click here.