By Jordan Phelps
According to The New York Times the lack of or mismanagement of funds in a new business is one of the top reasons that businesses fail. Lehi-based Zipbooks, a free online accounting software, helps companies to manage cash flow by sending invoices and receiving funds faster. Tim Chaves, founder and CEO of Zipbooks, got the idea for the startup from his experience as a small business owner.
"Many many small businesses fail not because they are unprofitable or because they are bad businesses but just because they have a hard time managing their cash…" said Chaves. "And so solving that problem is really key for a lot of small businesses. The reaction from our users have been extremely positive."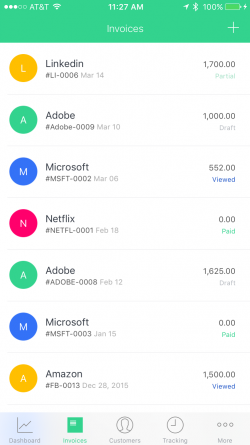 Zipbooks allows companies to receive payments for invoices faster by utilizing a different business model than their competitors. Instead of relying on monthly subscriptions from their customers for revenue, Zipbooks will underwrite the invoices users send to their clients within 24 hours. This model allows the small businesses and freelancers who are using the software to get the capital they need to keep their businesses running.
The new FinTech start up has had over 10,000 registered users since launching. Zipbooks provides bookkeeping, time tracking, invoicing, bank information, and credit card processing services to its users. It can be accessed via a desktop or mobile device with a native iPhone application due out in the next few weeks.
"Everything is fast, it's responsive so it works really well on mobile web," said Chaves. "We have a really big focus on user experience, which many of our users have cared about. Every day we are getting people that are switching and they're saying this is so much smoother, so much better so that's been a real positive for us."
Currently the company has received one round of seed funding in July of 2015 which helped to get Zipbooks running, the round was led by Peak Ventures. Since its launch Zipbooks has also acquired Brad Hanks as Vice President of Marketing, and has doubled its subscribers each month.
"Long-term we would like this to serve all small businesses, anywhere from freelancer all the way up to $5 and 10 million in revenue," said Chaves.