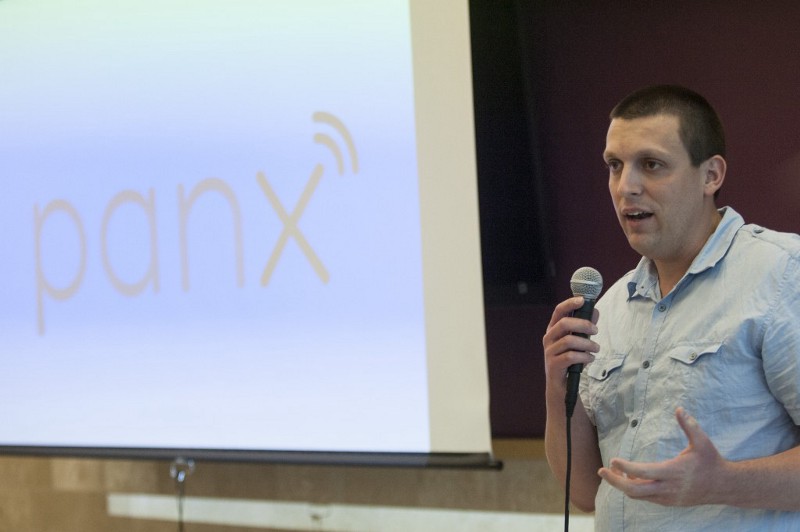 By Joey Ferguson
PROVO — This year is a first for BoomStartup.
Not only did the organization split into two campuses, but BoomStartup has taken on its first hardware company. The hardware world is a challenge that has made the group stretch, forcing the recruitment of outside help, John Richards, co-managing director, said in a phone interview
PanX, one of the companies in this Summer's BoomStartup round, makes advanced positioning systems that require hardware to run. BoomStartup is up against a three month deadline to have a physical product ready.
Unlike software that can be developed quickly, hardware takes prototyping and testing, which is something BoomStartup is unfamiliar with, said Christiaan Watson, co-founder of PanX, in a phone interview.
"It's definitely been a struggle, but we have to get it done," Watson said.
BoomStartup officials agree, and see the challenges the organization faces.
"PanX has a chance to be a $1 billion company, and they are based on some really great patents," Richards said. "But they have to build hardware from scratch, and that's proving to be a really tight timeframe given that its a three-month program."
BoomStartup is able help PanX create its product, but the tech accelerator would have chosen a more developed company if they had to make the decision again, Richards said.
"I would choose one of two types of companies," Richards said. "One that is already into revenue, or a Kickstarter validated company that has achieved 200 percent or more of their goal."
Watson said he agrees that the company should have been further along before entering the accelerator.
Because BoomStartup's focus is on software, the organization brought on two new mentors to advise PanX. Tracy Livingston, founder of Wasatch Wind and a member of the Utah Angels, and Danny Ashworth, co-owner of Bluehost, will help the location hardware company.
Ashworth is also an investor with BoomStartup.
Unlike GPS, which uses satellites to locate devices, PanX's positioning system uses a ground-based network, according to the company's site. This allows for stronger signals that can track devices through cloud coverage, foliage and buildings.
The company aims its product to other businesses, including hospitals, hotels, warehouses and malls.
Utah-based Grand America Hotels offered to pay for a beta of the product, while Stryker medical is using the product to track equipment.
"If you understand the extent of this technology, you can see how exciting it is to be moving with such great momentum," Alex Curtis, co-founder of PanX, said in an email. "We are currently working around the clock on getting the product out and want to make sure that our development process is not slowed down one bit, as it is critical to our success."
Recently, BoomStartup split into two parts: A North and South campus.
Richard said it became necessary to split into two campuses as commuting became an issue.
"It's still very married and tied together, but logistically this is easier for all of us," said Richards.
The North campus is at the Salt Lake Community College Miller Innovation Center in Salt Lake City, while the South campus is based in Provo's Camp 4 facility.
PanX is a member of the South campus.
Related articles