Created in 2006, Jive Communications is a name many within Utah are familiar with. Six co-founders joined forces on the original venture — Mike Sharp, Andrew Skeen, Stephen Todd, John Pope, Matthew Peterson, and Brent Thomson — building a cloud-based phone system for their software firm that they quickly realized could apply to businesses of all shapes and sizes. This was the beginning of Jive and slowly but surely, the company has spent the last 10+ years growing both inside Utah and out.
Now more than ever, high growth is the mindset.
"High growth is in the DNA of the founding group of Jive," said Paul Thatcher, Director of HR. "We are not interested in 5 or 10 percent growth in the company, we want rapid growth….When you're on the people side of the business, that's really appealing. The people you bring into the organization will get opportunities to expand, grow, and face new challenges."
Of the original co-founders, three remain as part of the current leadership team — Pope as CEO, Peterson as CMO, and Sharp as Chief Product Officer. They are surrounded by a vast group of employees that includes about 300 in Utah and another 200 spread throughout the rest of the world, including Canada and Guatemala. The gameplan is to add another 200 employees and if this doesn't represent high growth, I don't know what does.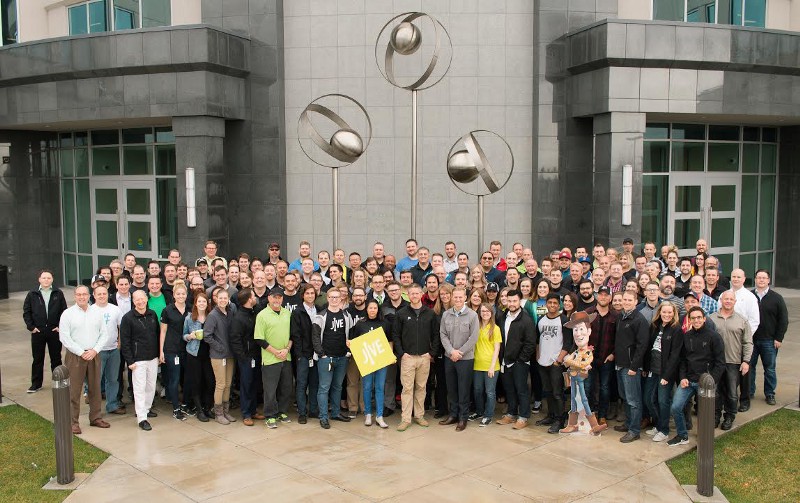 "Part of our strategy is investing in people who may not have done this before and letting them grow with the organization," said Thatcher. "This is home for us. We have an incredible talent pool to draw from with the different universities here. It's a tremendous business landscape in Utah, a lot of money and talent flowing into the state."
News flash: investing in people who have no experience in a certain field sounds pretty risky, but it's a fantastic way to bring fresh perspective into industries known for like-minded thinking. Jive saw opportunity in the unified communications space and their success has happened for a variety of reasons, one being the different approach they have taken from the beginning.
"In the early days, one of the things that was different was that we weren't telecom guys," said Sam Simmons, VP of Finance. "We didn't come at this thinking, how can we nickel-and-dime customers for every extension? We approached this from a software perspective. How can we provide a nice experience? How can we package this in a way that is not confusing to the customer, that is really simple and easy to understand? From the beginning, the mindset was very different than what you might experience with a cell phone bill or those kinds of things, where you get a detailed bill from Sprint. We don't do that…We still have the best interface for making changes, better than anybody in the industry for 10 years. Keeping that mindset — keeping customers first and foremost — is part of that."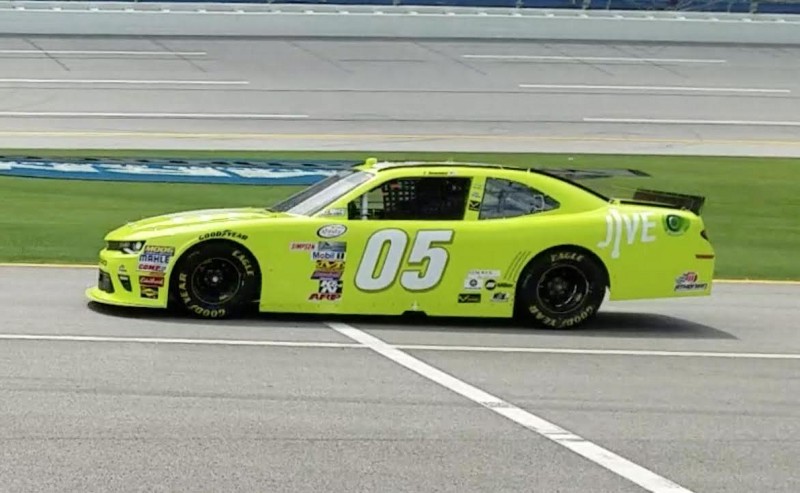 Sometimes, however, a company needs to bring aboard leadership that is very experienced in particular areas. Jive has entered high growth phase, so it's reasonable to hire those who are equipped to encourage company growth. This is part of the reasoning behind the recent hire of CFO Don Pratt, who has helped past employers raise over $350 million in his extensive business career.
"We're really growing up as a company," said Pratt. "For me, where I've been in smaller and mid-sized companies, it's the perfect time to join and help this company get to the next level."
For a company to get to the next level, there obviously must be ample room to grow. Jive took things to the cloud before the cloud was cool and even though they've been making waves in the unified communications space for a decade, more opportunity awaits.
"This is an enormous market, I think it's the final frontier for really cool migration of enterprise technology," said Pratt. "I liken this to space to what Salesforce has done in CRM (customer relationship management), when you think of CRM 10 or 12 years ago, what Salesforce was doing was really a glorified contact manager of some sort. Look at what that company has become, it's created an industry. There are tons of other companies around the globe that look like Salesforce….This unified communications space is something that I'm 100 percent convinced is the next frontier."
In Utah, bootstrapped is the word of choice for entrepreneurs and this is no different for Jive's founders, notoriously measured in how they've taken on outside funding. To this day Jive has raised less than $30 million in venture capital, a stark contrast to the $100+ million in revenue they generate.
"One of the great stories of Jive is how we've bootstrapped this thing, it's a classic American bootstrapping story," said Thatcher. "The founders worked for free for the first few years to get things off the ground, scaled it to tens of millions of dollars before taking any funding, and that's been critical to our growth, direction, and strategy. We control our own destiny."
For the foreseeable future, that destiny is simple. Continue growing, continue honing what Pratt calls the "best platform and service offering in the industry," and continue expanding on the vision Jive's founders had from the very beginning: building a great company.
"We're going to continue to be one of the elite tech companies in Utah," said Thatcher. "You come to Jive and you're surrounded by fantastic people who are smart and dedicated, focused on building a great company."