by Rob Palmer, Senior Vice President & IT Manager at EnerBank.

This article was originally published in the Summer 2017 edition of Silicon Slopes Magazine.
When someone asks you to name some Financial Technology (FinTech) companies, the first that might come to mind are probably ones like Venmo, SoFi, Square, Funding Circle, I/O Digital or Kabbage. These are companies on the forefront of unique technologies such as peer-to-peer lending, bitcoin, crowdsourced financing or investments, and funding mobile payment technologies for ecommerce. You may not even think of our bank, or even your local bank, as having unique FinTech-type technologies or technology opportunities. While you know these banks may offer some tech such as online account access, automated bill pay features and mobile banking, you likely haven't thought beyond that, especially when it comes to career opportunities in the technology field. You should be.
Most banks and other non-tech companies today are implementing technologies to help their customers do more, but it's all about providing better access, faster approvals, easier loan closings, etc. You'd likely be quite surprised at the high-tech opportunities at a traditional "non-tech" company. In fact, as you may have heard before, every company is a technology company. That's because to compete in today's online, always-connected marketplace, every company must have technological capabilities. If you don't have an app, a user portal and automated processes, you're simply not relevant. Customers expect, and even demand, a simple experience that allows them to complete a transaction the way they want to complete it.
EnerBank is an industrial bank, which means it is not like your typical bank with tellers and traditional checking/savings accounts. The bank has a special charter, which allows it to serve the home improvement industry with loans provided to homeowners through contractors and strategic partners. That is our only business — to provide those loans. So what opportunities are available at EnerBank or other organizations that are investing in technology to drive innovation in their respective industries?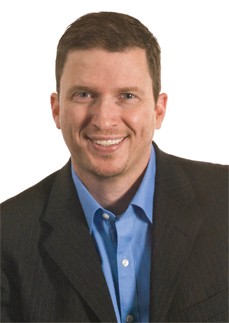 Rob Palmer, SVP of EnerBank
IT Infrastructure. If a company has any type of computers, mobile systems or website (and what company doesn't these days?), it needs some form of IT or web support, no matter how many employees it has. At EnerBank, for example, it's even more important to ensure IT systems are updated because the federal government regulates banks, and there are certain IT requirements for the internal systems that need to be maintained.
Security. In some companies, security is a completely different department. With high-profile breaches continuing across the country, it's also one of the most important functions for many organizations, especially for banks that need to protect the personally identifiable information — and money — of their customers! However, all organizations — whether startups, enterprises or even government agencies — need excellent security, because each one — tech-focused or not — has proprietary information, sales lists, customer applications, etc. that if in the wrong hands, could be very detrimental.
Even in 2017, many consumers still aren't using online banking or mobile apps because they're afraid that neither is secure. Consumers fear having their account information hacked, their banks accounts wiped out completely or their personal data shared with others. In the last very public example, hackers last February (and then three times in the summer) broke into SWIFT, the system some banks use to send payment instructions worth trillions of dollars each day, resulting in $81 million being stolen from Bangladesh's central bank. According to SWIFT, the threat continues, with hackers having "refined their methods for compromising local bank systems."
Development. We live in an app driven world. At EnerBank, we recently developed an online and mobile application for our contractors to use to help their customers — homeowners — apply for loans with the bank and get instant decisions. Any company that develops technology systems, either internally or externally facing, needs at least some of the following positions:
App development and coding. Any applications that interface with customers either online or on a mobile device require developers who can build those apps.
Back-end systems coding. At EnerBank, we decided to develop our own custom credit decision engine. That means that we created the systems to take the customer information and render back a decision to them regarding their loan application. We also created an automated system, so if additional information is needed to complete the loan, the applicant would immediately speak with a customer service agent to help them complete the loan application. There are many opportunities for development positions when a company is building its own product like we did.
User experience designers. Since the product interfaces with an end user, companies developing technology need user experience specialists that know the rules of design and how applications can enhance the user's experience so they accomplish what they want to do with the app quickly and easily. If the user can't use the application properly, the designers haven't done their job.
Testing and quality assurance. Bugs are inevitable with any product that is coded in an application. Companies investing in technology need people who can test whether the product actually works the way it's supposed to work — and then fix any bugs so it meets the quality expectations of the company and the end users.
Project and product managers. To make sure all of the pieces come together on time and on budget, companies investing in tech need people who are experts in project and product management. These managers help you estimate the time it takes to complete projects, create product roadmaps (including deadlines for each component), implement training and lead product marketing launches. Many of these mangers are trained in processes like agile software development, which we use. A good product manager ensures that the product is developed with feedback from customers and ensures the product is properly promoted and accepted in the marketplace.
While EnerBank is not considered a technology company, in many ways we are, just like every other company that uses or develops any technology to drive innovation and meet the demands of customers who live in an increasingly app-centric world. So if you're looking for a job in technology, the sky's the limit.