Today Deloitte released its 27th annual North America Technology Fast 500.
The list recognizes the fastest-growing North American companies in the technology, media, telecommunications, life sciences, fintech, and energy tech sectors, and 10 Utah companies made the list:
In its Fast 500 press release, Deloitte reports that, "Technology Fast 500 awardees are selected based on percentage fiscal year revenue growth from 2017 to 2020. Overall, the 2021 Technology Fast 500 companies achieved revenue growth ranging from 212% to 87,037% over the three-year time frame, with a median growth rate of 521%."
Utah companies on the list grew by anywhere from 5,699% over the four-year span (No. 36, Kenect) to 288%, as shown in the chart below.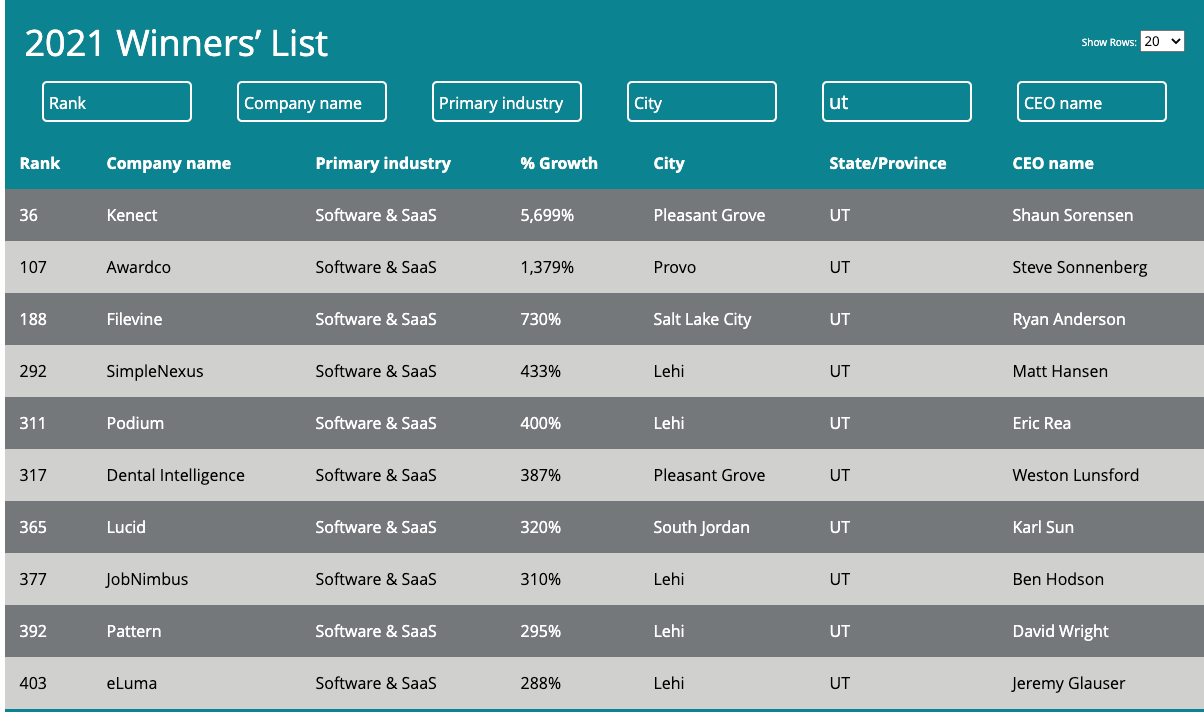 Congratulations to Kenect, Awardco, Filevine, SimpleNexus, Podium, Dental Intelligence, Lucid, JobNimbus, Pattern, and eLuma.