In what appears to be a first for the Silicon Slopes community, a Utah-based business announced yesterday evening it is raising $150 million through an  Initial Public Offering to fund a Special Purpose Acquisition Company (SPAC) headquartered in Utah.
Banner Acquisition Corporation is the name of this SPAC, and according to its, the company plans to sell 15 million "Units" at $10/Unit on the NASDAQ Capital Market, raising $150 million before expenses.
According to the firm's amended Form S-1 filing, Banner says that as a "Blank Check" company it will look to identify and merge with/acquire an existing company with a valuation of between $500 million and $2 billion, a company that can be located anywhere and in such industries as healthcare, education, or business services.
The Banner Units will trade under the ticker symbol BNNRU and will consist of one share of the company's Class A common stock and one-half of one redeemable warrant; each warrant allows investors to purchase one share of the company's Class A common stock at a price of $11.50/share.
In the future, Banner's Class A common stock and warrants will trade on NASDAQ's Capital Market under the symbols BNNR and BNNRW, respectively.
Additionally, BofA Securities is the sole underwriter and book running manager for the IPO and has been granted a 45-day option to purchase up to 2.25 million additional Units at the offering price.
Given that the company news release announcing its pending IPO says
"The IPO is expected to close on September 10, 2021 ...,"
it's clear to me that Banner already has commitments in place to purchase all 15 million Units (and more).
So in my book the IPO IS going to happen, and (as such) the Banner SPAC will be funded essentially immediately.
So ... What is a SPAC? And Why Does it Matter?
In plain English, a SPAC is a company formed specifically for the purpose of
Raising money into Company A via an IPO, so that
Company A can then merge with/acquire Company B, and then
Concurrently transform Company B into a publicly traded company as the surviving business entity.
Why in the world would any business owners want to jump through such hoops? you ask.
Well ... the moment the owners of a firm decide to accept outside equity investment monies, those owners are almost always looking at some type of a financial exit whereby the investors can get a reasonable ROI (a Return On their Investment).
Such exits typically take one of two paths, either
A merger or an acquisition, or
An IPO.
As SPACs, these Blank Check firms generally go public on either NASDAQ or via the New York Stock Exchange, and (of late) these firms often raise $100 million or more via their IPOs, with 85-100% of the funds raised dedicated to the combined firms post-merger/acquisition.
Given that both IPOs and M&A transactions are a pretty standard "exit" options, then a hybrid approach would be merging into a so-called Blank Check company that is already publicly traded and has cash in the bank to fund future operations.
According to Statista, the number of SPAC IPOs has dramatically jumped from last year to 2021, with
248 transactions in 2020, but
419 SPAC IPOs through the end of August.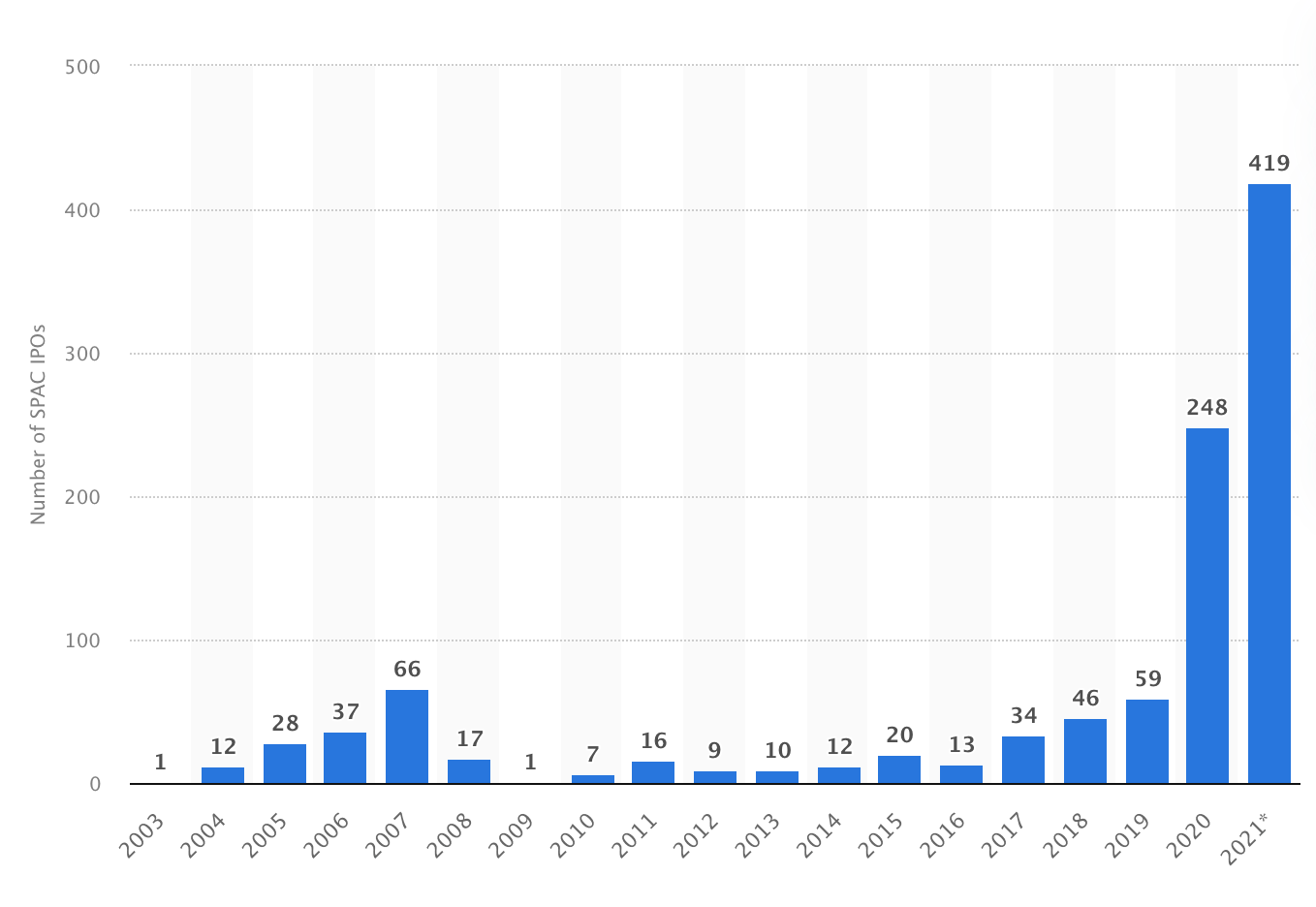 In other words, there has been a jump of nearly 69% on a year over year basis for SPAC-powered IPOs in 2020 vs. 2021, with the understanding that we've only completed the first eight months of 2021 instead of a full year.
The challenge for the potential future success of such SPAC organizations, said Salt Lake City-based Samuel Orme (Managing Director - Global Investment Banking for BofA Securities), is that there are roughly 400 Blank Check companies in play right now.
"You have to have a fair amount of chutzpah to go forward with a SPAC at this time," Orme said.
Then again, Orme is feeling pretty confident on the path/direction his client, Banner, has selected with its forthcoming IPO.
Banner has assembled what looks to be a pretty stellar management team, led by CEO Tanner Ainge.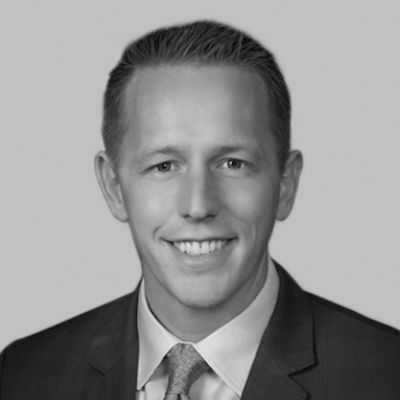 The former Utah County Commissioner has spent much of his career in the investment banking and corporate development world, including (most recently) as the Managing Partner of Banner Ventures, the Lehi-based investment firm behind Banner Acquisition Corp.
For most of his career, Ainge has been actively involved in the M&A and financial transactions world, whether with the largest law firm in the United States (Kirkland & Ellis), or with such firms as Salt Lake City-based Outbox Systems (dba, Simplus), The Ensign Group, or private equity firm, HCGC.
Bottom line? The IPO is pretty much a sure bet.
Then it's off to research and due diligence for Ainge and team to see where the Banner SPAC will end up,
Industry-wise,
Valuation-wise, and
Geographically.
Should be interesting to watch it all unfold.