It's a horrible thing, but chances are, you know someone touched by childhood cancer. Often, when the diagnoses is pronounced, families begin the battle of health as well as the financial fight. That's where this Utah-based team comes in: Brandless, Imagine Dragons, and the Tyler Robinson Foundation.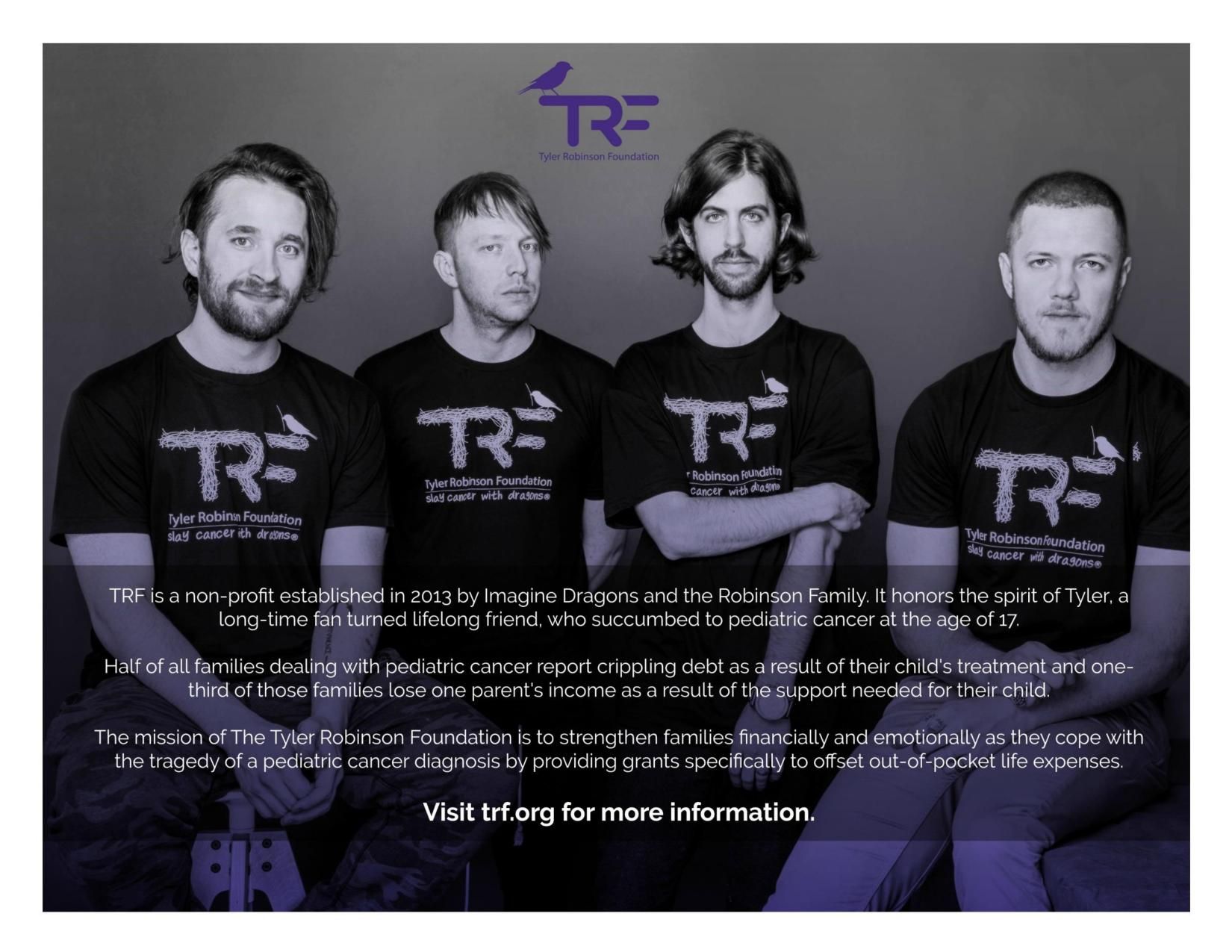 Brandless, the direct-to-consumer goods platform, announced the partnership with the Tyler Robinson Foundation, the nonprofit organization from Grammy-award winning band Imagine Dragons. In conjunction with the announcement, Brandless launched the Brandless B.More Community Giving Program, which supports like-minded organizations with discounts as well as product and monetary donations.
In a press release from Brandless, the company laid out how the partnership will aid TRF:
Donating four percent of all product sales from October 1 through the end of 2021.
Creating special TRF bundles of much-needed items for families whose children are fighting cancer that Brandless customers can purchase and donate.
Sponsoring the Imagine Dragons Wrecked Cover Contest, a global competition for fans to submit covers of the band's new single Wrecked, a song about battling cancer. Contest winners will receive $65,000 in cash awards, courtesy of Brandless, with the first-place winner taking home a cash prize of $50,000. This contest is helping to raise awareness for TRF and providing grants to offset out-of-pocket expenses for families whose children are receiving cancer treatments. Click HERE to learn more about the contest. Final winners announced on Oct. 11, 2021.
We're so pleased to share great things like this that support the pillars of Silicon Slopes: learn, connect, and serve. Great job Brandless, Imagine Dragons, and the Tyler Robinson Foundation.