In June 2015, I interviewed Canopy founder/CEO Kurt Avarell for a Beehive Startups profile on Canopy. They had just announced an $8 million Series A round and Kurt was fired up about the future. This is what he told me:
I think it's pretty natural for any entrepreneur to have doubt and wonder, but what I've learned is if you can identify an opportunity and stick with it, it starts to pay dividends. I think that is one of the biggest pieces of entrepreneurship, just enduring. There are certainly times when you think, I'm crazy, I'm in my basement, I don't have a job, I have to support a family and I'm burning through my own personal savings. At the same time, I definitely held onto the vision of what it could become and so far it has been paying off.
Today, Avarell's vision of what Canopy could become takes an even bigger leap forward — Canopy has announced the closing of a $20 million Series B round led by Pelion Venture Partners with participation from New Enterprise Associates, EPIC Ventures, and Deep Fork Capital.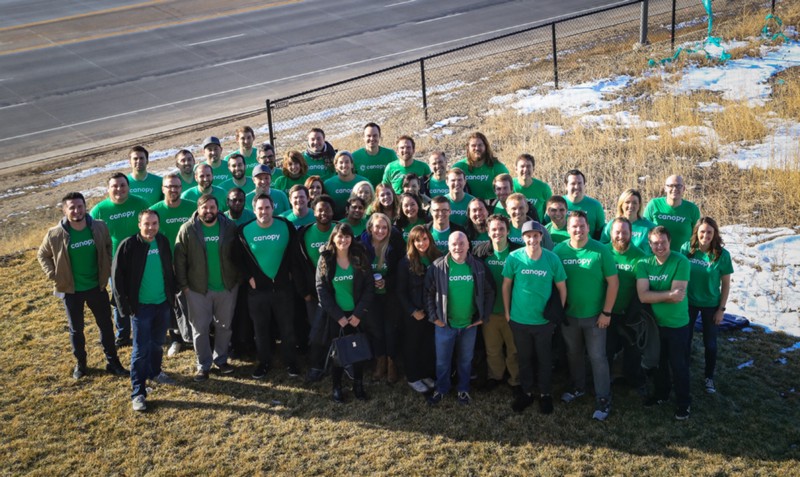 Canopy revolves around the idea of tax resolution, essentially providing cloud-based tools for taxmongers to survive the year-round strain of tax filing. Tax resolution also applies to this idea that tax season is year-round — rather than just honing in during a three-month window, Canopy is helping to shift accountants towards this sustainable, all-encompassing income model.
"Our vision is that tax professionals will be able to focus their time and energy on consulting their clients, rather than the repetitive busywork they are typically buried in," said Avarell. "This funding makes it possible for us to tackle some of tax professionals' biggest pain points, and for their clients to get the experience they're looking for when they turn to a professional for help with their taxes…Modern tax professionals need to create an intuitive, transparent experience for their clients if they want to compete in today's market."