The words taxes, accounting, and software can bring chills to the average person, but to the people at Canopy, those words are what make business happen. Canopy started with the idea that technology for tax industry professionals was significantly behind, and that there had to be more. What began as a basement coding project has turned into a booming business with a recent $13M in funding and newly hired industry veteran Davis Bell as CEO.
Founded by a Wall Street tax attorney, Canopy's cloud based platform simplifies some of the more arduous processes and procedures of accountants as well as those working on tax resolution. There are many private accounting firms out there, and those businesses want the latest technology to make their jobs easier and improve the client experience. With thousands of customers across the country, Canopy does that by providing a platform that has been refined and focused like never before.
The addition of seasoned technology executive Davis Bell brings fresh perspective to Canopy, and Bell hopes to continue the company's fantastic growth. Coming from previous leadership roles in many different areas, Bell has held positions with Imagine Learning, Sales Rabbit, and most recently as head of the Utah office for Peek.com. He is enthusiastic about Canopy's future, and is happy to stay in the Silicon Slopes.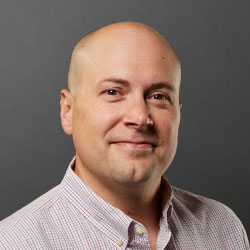 "There are a lot of accounting and tax professionals who need software to help them do their jobs better and make their lives easier. Bringing a modern, cloud based software platform to the market is really exciting. It's an incredible team here at Canopy, they're committed, and sharp, and great to work with. Our investors and our board are excellent, and I'm thrilled to be able to work with all of them."
Canopy has announced a $13M funding round led by NewView Capital, Pelion Venture Partners and Tenaya Capital, bringing the total funding raised to date at an impressive $85M. A new focus on Practice Management and Tax Resolution solutions keeps Canopy ahead of the curve and helps the many customers who have given their input. The digitization of the accounting world is strong and the need for reliable and good software is growing. Canopy is here to meet the demands. To learn more about Davis Bell and Canopy, visit canopytax.com.