Lehi, Utah-based Consensus, the Intelligent Demo Automation Platform, has raised $15 million in a Series B funding round to drive additional growth.
With this platform, Sales Engineers and Solution Consultants can automate repetitive product demos with an on-demand and personalized experience that uncovers and qualifies stakeholders organically, eliminates unqualified demos and demo lag time, and helps Account Executives accelerate revenue.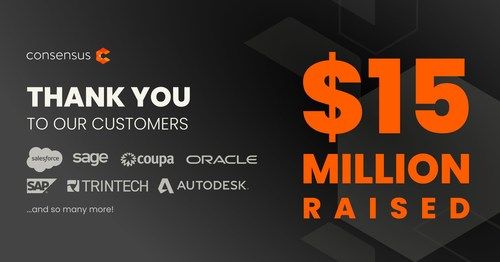 Bottom line, Consensus and others, including organizations like market research firm, Gartner, have discovered that more and more individuals at prospective Business-to-Business (B2B) clients are getting involved in the sales decision process (on average 11 people per client, and occasionally as many as 20).
Hence, the Consensus platform helps to automate many of the repetitive processes necessary to help close a sale.
"Sellers can't close deals, only buyers can," said Garin Hess, Founder and CEO of Consensus.
The round was led by longtime Consensus investors Riverside Acceleration Capital and Lehi-based The Frazier Group.
In total, Consensus has now raised over $20 million.