With a global pandemic as impetus and the backing of Park City-based RLG Capital, eLearning Brothers is now two years into a "Rollup Strategy" with four acquisitions completed, 500+ employees worldwide, and more purchases ahead.
When you've worked in an industry for a decade or more, you start noticing events or information that can signal other activities or intentions that are not always apparent on the surface.
Case in point, back in the latter part of the 1990s my then-PR agency was hired to help promote the efforts of a nascent division of a nationally recognized copy machine reseller:  IKON Office Solutions.
The plan was relatively simple:
Build a national technology services company via acquisitions, bit by bit, via a so-called Rollup Strategy.
So that's exactly what IKON Technology Services did:  It bought local and regional computer resellers, integrators and developers (over 30 in roughly 18 months), creating a national powerhouse in the process.
---
An Introduction to eLearning Brothers

Hence, when I saw an announcement from American Fork, Utah-based eLearning Brothers in mid-January that it had acquired a company, I thought, "That's cool."
But when it disclosed later that month that it had purchased another firm, my eyebrows arched upward and my ears perked-up as I thought to myself, "Hmmm…something else is going on here."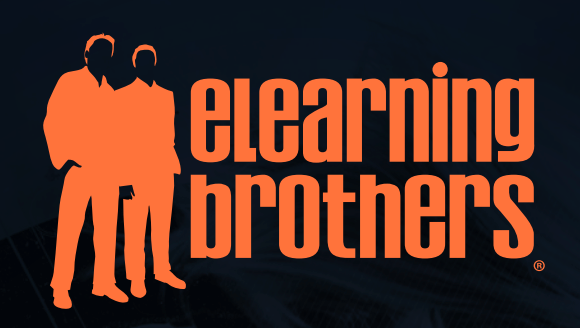 That led to a conversation a few weeks back with company CEO and Co-Founder, Andrew Scivally, in an effort to figure out what was really going on with eLearning Brothers.
Turns out, a fair amount.
eLearning Brothers got its start back in 2009 with Andrew and his older brother, Shawn, developing digital learning courses and software templates that they sold online to help individuals increase their respective abilities to use software.
Today, some 13+ years after the start of that initial home-based business, the company is a worldwide enterprise with over 500 employees, many of which are based in India.
Its primary focus is now in the larger world of training and development.
In addition, eLearning Brothers has expanded its offerings into three main lines of business today:
Courses it develops and sells,
Development tools it sells to organizations so their in-house development teams can more efficiently and effectively create their own training courses, as well as
Custom development work it conducts to build training courses for its customers.
But perhaps I'm getting a bit ahead of myself.
---
A Quick Timeline
Shortly after the two brothers launched their basement-based business, they went full-time with eLearning Brothers in 2010.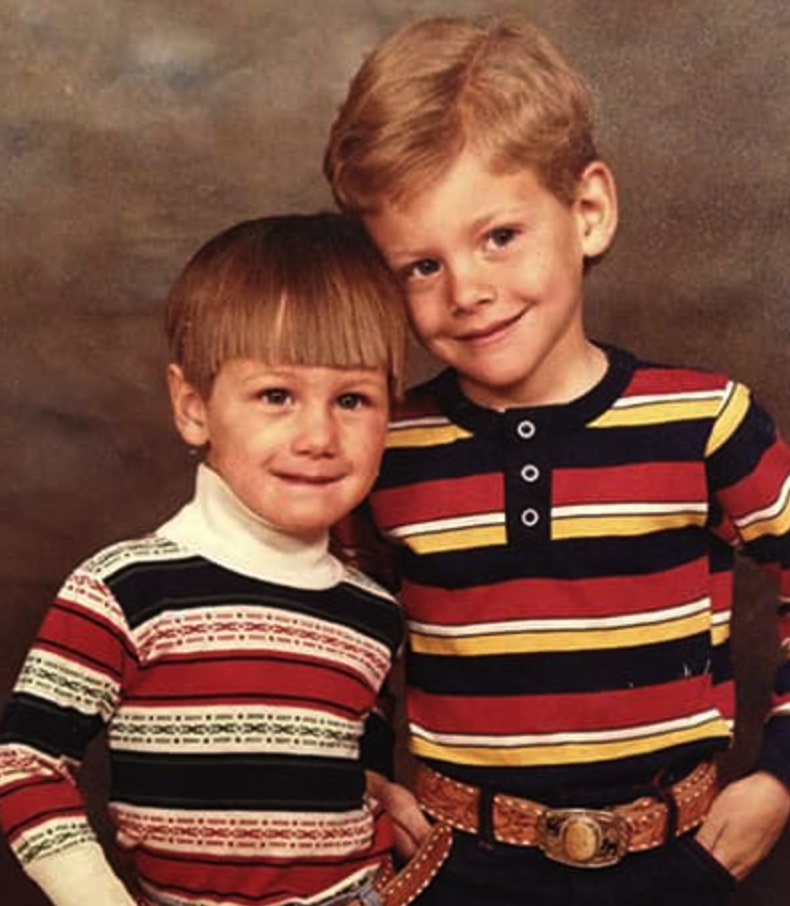 By 2014, eLearning Brothers had landed at #331 on the Inc. 500, the eponymous list of the 500 fastest-growing small companies in America, with a five-year growth rate of 1,406%.
Four years later, eLB had placed on the Inc. 500/5000 lists six years in a row –
2014:  #331 (1,406% growth over a five-year period:  2009-2013),
earning entrance into the Inc. 5000 Hall of Fame in the process.
Turns out that 2019 was also the year that eLearning Brothers completed its first $1 million custom development project.
Over the years, the accolades have poured in for eLearning Brothers, its products and services, with over 145 industry and business awards and recognitions landed since 2013.
Today, elearning Brothers offers clients a mixture of both services and products:
eLB Services
Course Authoring Tools
On-Demand Consulting Services, and
Customized eLearning Course Design and Development, as well as
eLB Products
Course Authoring Tools,
Interactive Gaming Templates (10 today),
Learning Platforms (1,500+ clients),
A Virtual Reality course creation engine, and
A Video-based Practice & Learning platform.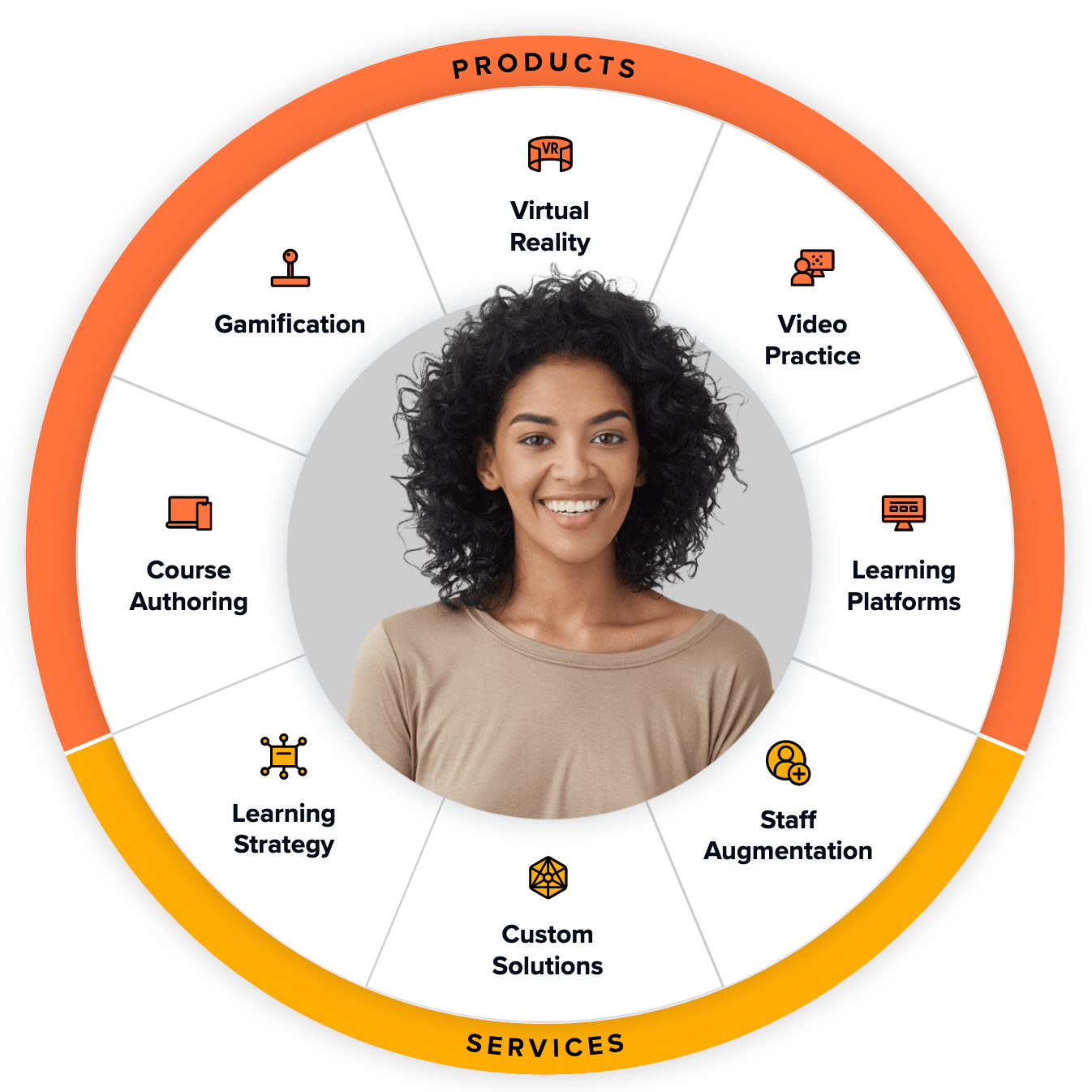 Within its portfolio, eLearning Brothers now has over 120 million stock photos and vector images available for its clients.
Over the years, eLearning Brothers has worked with a fairly impressive list of clientele across a wide variety of industries, like
Auto-Owners Insurance Group,
Brinks Home Securities,
Chick-fil-A,
Intel,
L'Oreal,
Microsoft,
Paypal,
Northwestern Medicine,
Twitch (an Amazon company), and
Vanderbilt School of Nursing,
just to name a few.
---
The 2020 Inflection Point

However, some 11 years into the eLearning Brothers journey, it was time for a change, a change that presented itself in the form of a $38 million influx of private equity capital and debt into the business.
This investment into eLB was consummated in late April 2020, just weeks after worldwide recognition that society was experiencing the beginnings of the Covid-19 outbreak.
Co-led by Park City, Utah-based RLG Capital and Southlake, Texas-based Trinity Private Equity Group, the investment round
Allowed brothers Andrew and Shawn to get payouts for a significant but undisclosed portion of their ownership of eLearning Brothers,
Enabled eLB to simultaneously acquire two other firms: (New Jersey-based Edulence, and Florida-based Trivantis), while also
Making it possible for Shawn to leave the company, as
Andrew maintained his role as CEO.
Other investors in the funding included HCAP Partners and Eagle Marsh Holdings, with a senior debt facility provided by KeyBank N.A.
Most importantly, the infusion of the private equity capital significantly strengthened eLearning Brothers' position during the Covid-19 pandemic, as the related shutdowns and work-from-home declarations dramatically increased the need for, and the benefits of, digital training and development, like the products and services offered by eLB.
In fact, CEO Andrew Scivally explained that 2020 and 2021 were two of eLearning Brothers' best revenue years ever.
Accepting the outside investment also gave CEO Scivally and Team eLB access to a wealth of business knowledge and expertise to help the firm weather the pandemic, while also preparing it for future acquisitions as part of its measured Roll-up Strategy.
Less than a year later, eLearning Brothers struck again, this time acquiring Connecticut-based The Game Agency, a long time partner of eLB.
However, as both Scivally and eLB Board Member and RLG Capital Partner, Mark Nelson, explained to me, these "acquisitions" do not give the investors full control of the acquired companies.
Rather, said "acquisitions" of these companies enable
eLearning Brothers to acquire a controlling interest in each firm,
Providing a payout (at the time) to the owners of each acquired firm, while
Expanding the entire portfolio of products and services offered by eLB and its acquired companies, but
Enabling certain functions to be centralized and costs cut, yet also
Incentivizing the ownership teams to see an additional payout if certain goals and objectives are achieved (aka, follow-on "earnouts").
Nelson said this made it possible for the owners to "get a second bite at the apple."
Not surprisingly, a similar strategy was deployed when RLG, Trinity and the other investors acquired controlling interest in eLB in 2020.
---
eLearning Brothers Today
Then came news in early February of an additional $54 million investment into eLearning Brothers by RLG Capital and Trinity Private Equity Group.
Simultaneously, eLB acquired two additional learning solutions companies:
India-based Origin Learning, and
Reno, Nevada-based Rehearsal.
The new investment also allowed eLearning Brothers to recapitalize all of its debt, with "Prudential's PGIM Private Capital (replacing) all previous debt providers and (becoming) the sole debtholder for eLB."
As a result, eLearning Brothers now has over 500 employees worldwide and is better positioned for additional acquisitions in the future.
And for 2022, revenue is expected to surpass $40 million.
Given that a big portion of said sales are subscription-based, that provides eLB with a healthy valuation and positions it for even greater success in the future.