Salt Lake City-based Luz has closed a $5 million Seed Round of funding to help it aggressively grow its Competitor Insights Platform.
The funding round was led by Album and Peterson Ventures, with additional participation from 18 angel investors, many of whom have worked in the eCommerce marketplace.
When I spoke earlier this month with Luz CEO and Co-Founder, Josh Wilson, he explained that Luz is different from companies that analyze sales data across Amazon.com because Luz only focuses on websites for small- to medium-sized manufacturers and etailers.
As part of its analysis, Luz is currently evaluating over 280,000 websites each hour.
As a result, Luz provides deep insights for its clients for over 500 million SKUs daily (aka, Stock Keeping Units, which is a fancy way of saying 500MM product variants).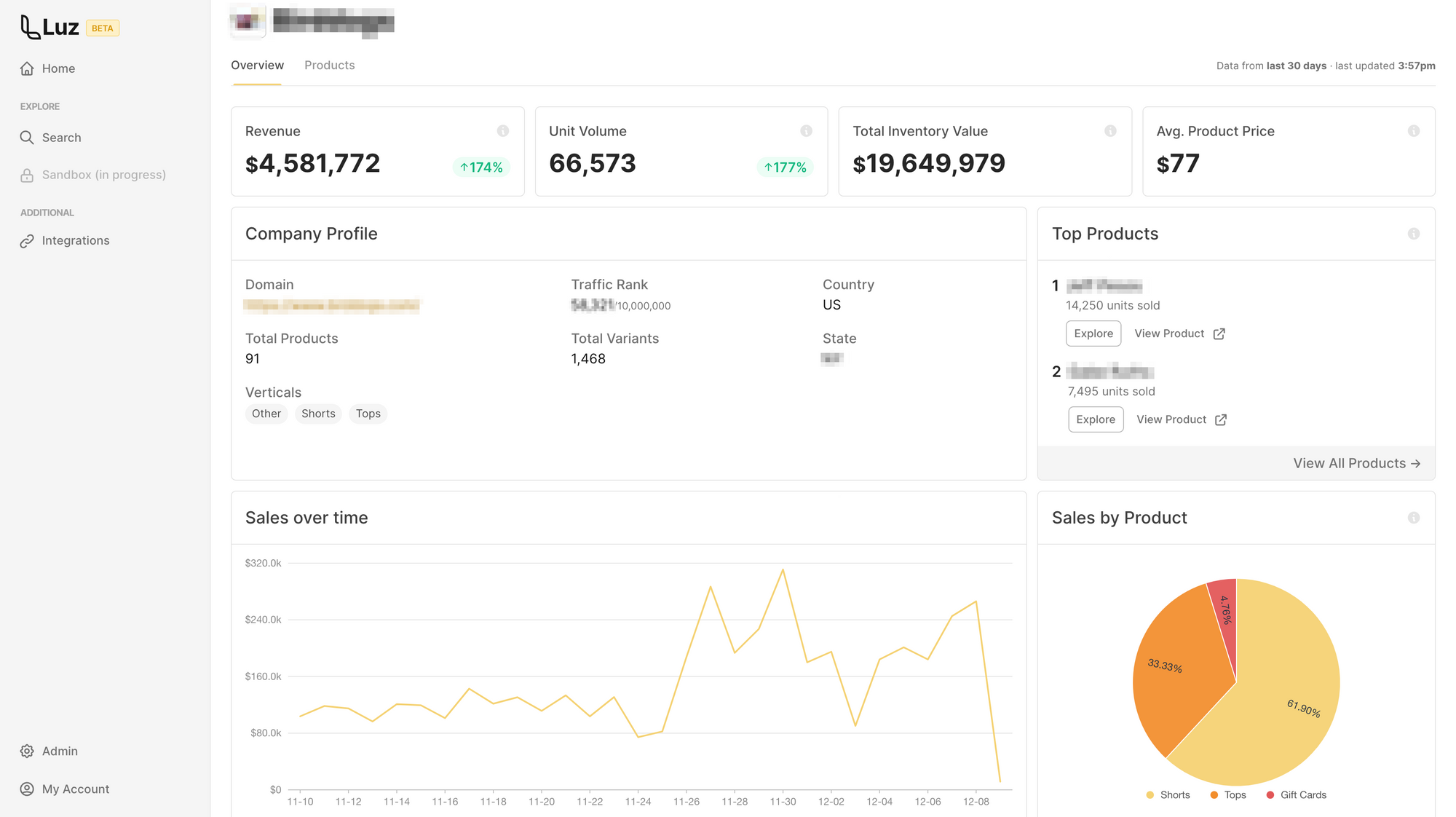 Luz then cross-tabulates SKU data across publicly available credit card and web traffic information to help its clients make better informed decisions about everything from
Product Mix to
Colors to
Pricing and
many other variables.
And it does so with 95% accuracy.
Wilson explained that Luz has worked hard to be very good at delivering a simple User Interface for its customers so they "... don't have to be data scientists."
According to Wilson, about 70% of Luz clients are etailers and manufacturers, with the balance coming from the ranks of hedge funds, private equity groups, and credit card companies.
When asked the most surprising thing he's learned since co-founding Luz some 15 months ago, Wilson simply said:
"I'm kind of surprised this is even real. That's honestly the most surprising thing."
After starting the company in October 2020, Luz has now grown to about 25 employees.
Clients sign-up on either a monthly or annual subscription basis for Luz services, with various price points based upon the depth/breadth of services wanted.