Global law firm Mayer Brown has moved into a new office in the Tower 201 building, marking its one-year anniversary in Salt Lake City. The office, designed by Salt Lake firm HUB Studio, features stunning murals from local artist Matt Monsoon. The firm has established deep ties and client relationships with the technology and investment communities in Utah and beyond.
Matt Monsoon's mural on the 10th floor captures Salt Lake City from an entirely new angle - without the icons and cliches of traditional paintings of the city. For his 11th floor mural, he set out to give the viewer a sweeping panoramic view of the region, as though they're looking out on Utah through artistic binoculars. The pieces complement each other by expressing the strong interconnection and escapism of both city and nature - and how accessible it is to jump between the two.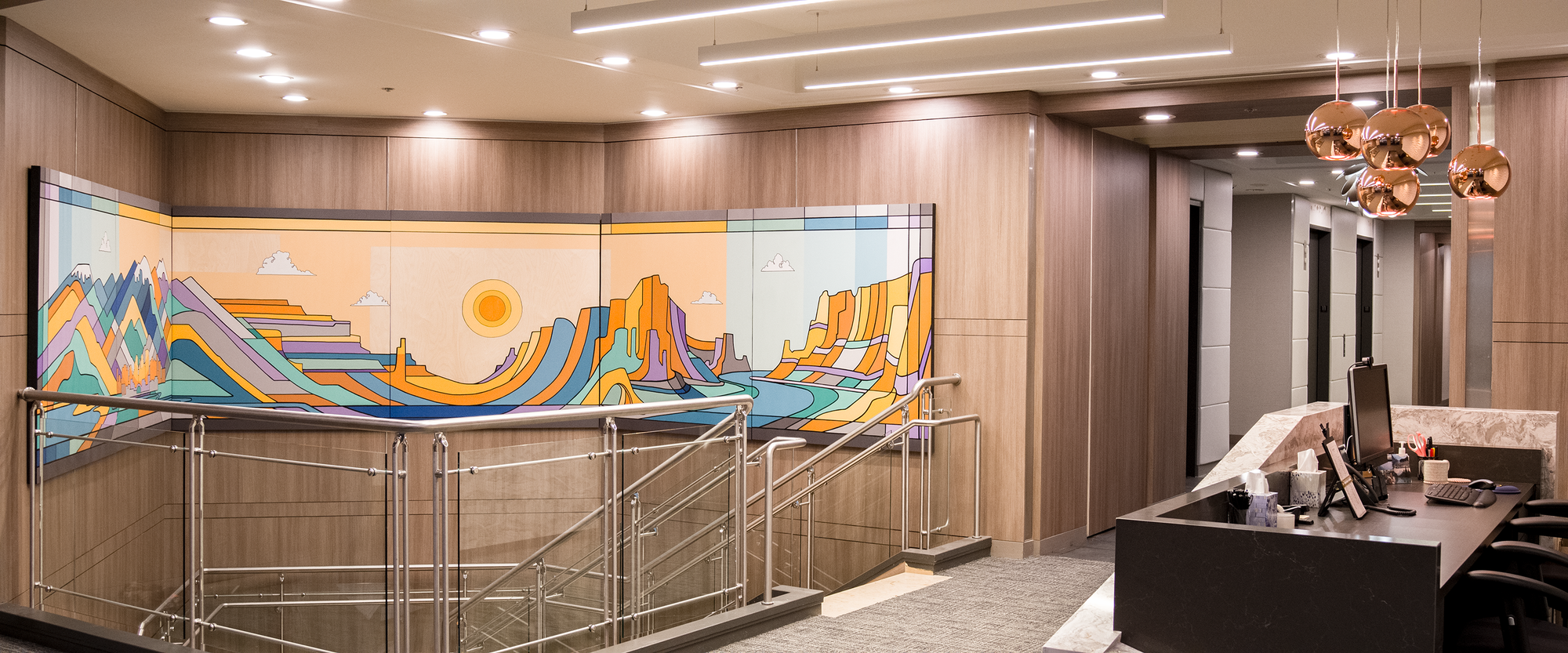 The firm chose HUB, a local woman-led design studio that has worked principally with Silicon Slopes tech companies, to help. The design bridges the gap between that of a traditional law firm and that of a tech company---progressive and modern.

Both the office's design and custom art reflect the firm's deep commitment to the local community.

The office has grown tenfold since it opened last year. The firm's attorneys have also been active in the community. They've worked with organizations like The Road Home and Habitat for Humanity, participated in Slope Serves, and organized a lawyers' bowling league with proceeds going to fight homelessness. They also volunteer at the University of Utah and BYU.

The office is Mayer Brown's first new office in the US in 25 years. But Utah's growing tech, life-sciences and clean energy industries made the firm realize this is a market they needed to be part of with a true local presence.