MoneyDesktop adds PSCU, Intuit veterans to management team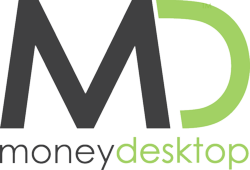 By Joey Ferguson
PROVO — Personal finance software company MoneyDesktop added Pete Halenar as vice president of strategic partnerships and Neeraj Joshi as group product manager.
Halenar will be responsible for expanding the company's partnership network, the company said in a statement yesterday. Joshi, who previously worked for Intuit which owns competitor Mint.com, will oversee planning and development of online and mobile solutions.
"MoneyDesktop is always looking for brilliant and driven people to help propel the company to even higher levels of performance," said chief executive officer Ryan Caldwell. "The additions of Pete and Neeraj will help an already fast moving and dynamic team."
Halenar joins MoneyDesktop after serving as vice president of business development for PSCU Financial Services, a Florida-based company that represents more than 680 credit unions. At Intuit, Joshi helped launch Mint Canada.
MoneyDesktop provides an online personal financial management platform used by more than 400 banks and credit unions.