Crewe Foundation launched last month with an initial $90 million in donations, setting up this "foundation of foundations" as a significantly intriguing approach for family offices, corporations, and others to take control of their giving while allowing Crewe to handle all of the behind-the-scenes work.
---
The dollar amount in the sub-headline did what it was supposed to do: It got my attention.
"With over $90 million in AUA, (the) foundation is an extension of (the) Salt Lake City based financial services firm"
But it wasn't until I sat down with the CEO of Salt Lake City-based Crewe Foundation and his counterpart, the Managing Partner of Crewe Advisors, that I fully understood why this $90 million total is likely the mere opening foray in what is becoming a transformative approach to charitable giving.
---
Not Getting Ahead of Myself – The Crewe Family of Companies
Crewe Advisors is a boutique wealth management company based in Salt Lake City, one that is officially registered with the U.S. Securities and Exchange Commission as a registered investment advisory firm, aka, an RIA.
Crewe Advisors was formed in 2015, and as of the end of 2021, it had just under $1.1 billion in assets under management (AUM).
Under the same Crewe umbrella is Crewe Capital, a boutique investment banking firm, as well as a mergers and acquisitions advisor. Crewe Capital has offices in New York City and Denver, with its headquarters in Salt Lake City, just across the hall from Crewe Advisors.
A registered broker-dealer with the SEC, Crewe Capital is also a member of the Securities Investor Protection Corp. (SIPC) and the Financial Industry Regulatory Association (FINRA).
Both firms have been on my radar since their formation some six-plus years ago, although I've had modest interaction with them during that time.
But the headline of the news release published on June 14th led me to do some additional digging:
Crewe Foundation Launches to Deliver Simpler, More Impactful Philanthropy.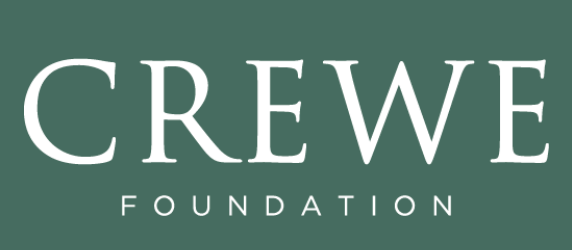 Officially established as a 501(c)(3) nonprofit in 2018 and recognized as such by the U.S. Internal Revenue Service in 2019, Crewe Foundation described itself in the news release as a
"... public charity with a mission to financially sustain and empower charitable organizations and efforts by enabling donors to become more efficient and impactful in their philanthropic giving. Crewe Foundation was created to serve as a one-stop shop for donors to receive personalized, hands-on advice tailored to their financial and charitable goals."
However, what was not clear to me from the press release was what Crewe Foundation actually did, although it sounded interesting/fancy enough:
"Crewe Foundation … makes philanthropy simple and impactful through education, expert guidance, and in-depth planning services. Through an inclusive, simplified platform, donors are able to work with trusted, gift-planning specialists to navigate planning, establish and administer donor-advised funds, charitable trusts, and all types of charitable gifts."
However, it wasn't until explored the details of Crewe Foundation with its CEO, Don Evans, that I fully grasped what it was all about.
---
The Mechanics of Crewe Foundation
Simply put, Crewe Foundation is designed to help interested parties establish and administer what are known as Donor-Advised Funds as independent, 501(c)(3) nonprofit organizations underneath the Crewe Foundation umbrella.
Once a DAF is established by Crewe Foundation for its partners, the partners fund these DAFs with various classes of assets, which can be anything from cash, stocks, real estate, and more.
The partners then direct Crewe Foundation in how they want to manage the assets within their respective DAF nonprofit, including selling and/or reinvesting said assets, all of which is done tax-free.
When the leadership of a DAF wants to donate assets to another charitable 501(c)(3) nonprofit organization, the DAF managers direct Crewe Foundation to do so in behalf of the DAF.
The bottom line is that Crewe Foundation handles all of the administrative aspects behind-the-scenes for the nonprofit DAFs, from all legal and accounting work to interfacing with the Internal Revenue Service and other taxing entities.
As the Crewe Foundation website explains, setting up a DAF allows partners to
"... generate immediate income tax deductions, generally bypass capital gains tax, (and eliminate donated assets) from your estate (making said assets) exempt from estate tax …."
According to Wikipedia, the first Donor-Advised Funds were established in the 1930s, but they were not sanctioned within the Internal Revenue Code until passage of the Pension Protection Act in 2006.
Crucially, when the manager makes a contribution to a DAF, that contribution is 100% irrevocable, meaning it cannot be clawed back to the individual, family, or corporation but must remain under control of the 501(c)(3) until it is disposed via gifting to another charitable entity.
---
Crewe Foundation: Launched with over $90 Million in Assets under Administration
With this information as background, I now understood.
"In other words," I asked, "you've already received donations of over $90 million in assets into 501(c)(3) nonprofits that Crewe Capital is managing/administering for families, individuals, and corporations?"
The response, a simple "Correct."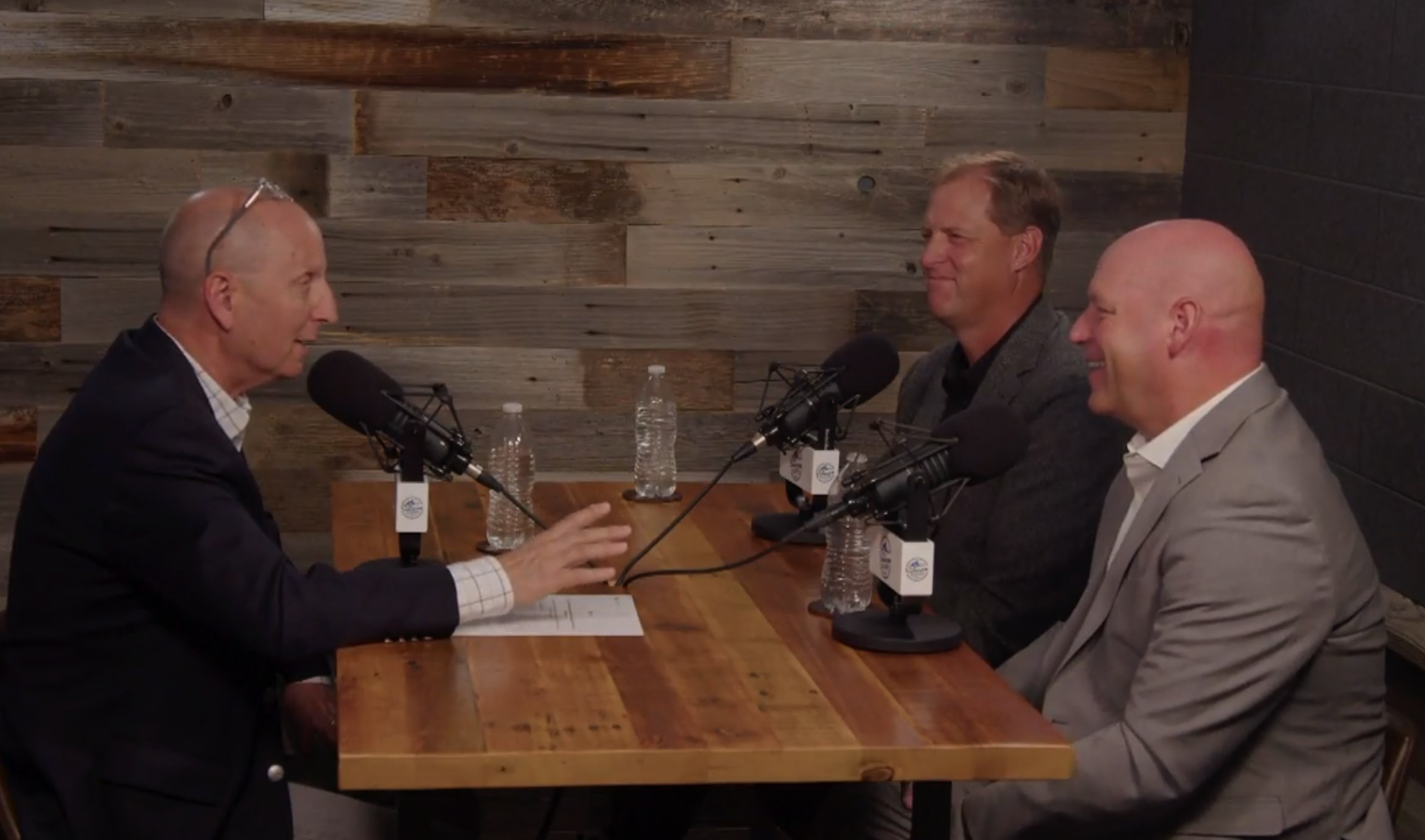 Evans explained that in spite of the societal challenges of the last few years, ranging from
The outbreak of COVID-19, to
The killing of George Floyd and the Black Lives Matter movement, to
Efforts to invalidate the election of President Biden,
2020 was still the most charitable year on record for the United States.
"(In) 2020​, for example, our country was in turmoil, right? And yet it is the biggest year on record for charitable giving. Between individuals, foundations and corporations, over $471 billion was given, which, for me, actually speaks a lot to who we are as people. … People are inherently good; they want to do good."
Ryan Halliday, Managing Partner and Founder of Crewe Advisors explained that it has a minimum threshold of $2 million for its clientele, which translates over to Crewe Foundation as well.
When asked about the risks to high-wealth families as monies pass from one generation to the next, Halliday said,
"I think what you see is first generation money tends to do a lot of good. It's when we move from generation one to two to three. If that money isn't used in a way that encourages or incentivizes the next generations to become productive citizens of society, that's when we start to run into problems.
"But what we're seeing is a lot of families that are creating this wealth, at least in our generation, they're really requiring their kids to gain an education (and) to be engaged in good things. A lot of families that establish foundations start to employ their kids and require them to become part of the charitable mission of the family so that they can understand what it is to really perpetuate making a difference in the world."
To me it's this concept of building and sustaining generational wealth that fits the core of what I believe Crewe Foundation is all about.
And for an economic culture like that found in the State of Silicon Slopes, I believe this portends a lot of potential promise to help Utah maintain its role as the most giving ecosystem on the planet.
---
AUTHOR'S NOTE: To watch the full interview of Ryan Halliday and Don Evans, please click here to watch this episode of "Conversations" on SiliconSlopes.tv. Conversely, you can also listen to this interview on your favorite podcast provider at "Silicon Slopes Conversations;" case in point, via this link on Apple podcasts or via most popular podcast platforms.
Thank you.