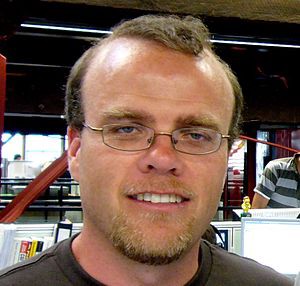 By Joey Ferguson
English: Rasmus Lerdorf in Australia (Photo credit: Wikipedia)[/caption]
Rasmus Lerdorf, the creator of the PHP programming language, will speak at Utah Open Source's OpenWest conference.
Other speakers include Phil Windley, chief technology officer of Kynetx, and Mark Callaghan, who led MySQL development team at Facebook.
OpenWest will run May 2 to May 4th at the Utah Valley University Science Building. Admission is $80 for General admission and $20 for teams.
Utah Open Source Foundation has been hosting the conference since 2006.
"By 2012 we welcomed hundreds of participants from states throughout the Mountain West," Utah Open Source said on the event's website. "We celebrate the 2013 Utah Open Source Conference by expanding it into a regional event, the first annual OpenWest Conference."
The conference will also include various seminars and classes for developers. Courses cover a variety of subjects, including everything from Ruby development to a discussion on women in coding.