Hold on to your horses, Utah – the "state" of Silicon Slopes is going to set a dramatically higher new record for capital creation in one year, in part, because Park City-based Arena Pharmaceuticals (NasdaqGS:ARNA) and Pfizer (NYSE:PFE) announced this morning that Pfizer is buying Arena for $6.7 billion. In cash.
As of 11am this morning, Arena's share price was up over 80% this morning to more than $91.00/share, up from $49.94 from market close on Friday.
As explained in the news release,
"Arena's portfolio includes diverse and promising development-stage therapeutic candidates in gastroenterology, dermatology, and cardiology, including etrasimod, an oral, selective sphingosine 1-phosphate (S1P) receptor modulator currently in development for a range of immuno-inflammatory diseases including gastrointestinal and dermatological diseases."
Without getting to geeky, Arena has
In plain English, this means that Arena has six separate therapies that are beyond the mid-point in the 10-12 year drug development pathway that is typical these days.
In combination, that's also 3.75 million potential patients for Pfizer/Arena should all six potential therapies receive clearance by the U.S. Food and Drug Administration.
And yeah, that's just in the U.S.
In other words, the potential financial upside for Pfizer and its Inflammation & Immunology (I&I) practice is HUGE (presuming the acquisition goes through).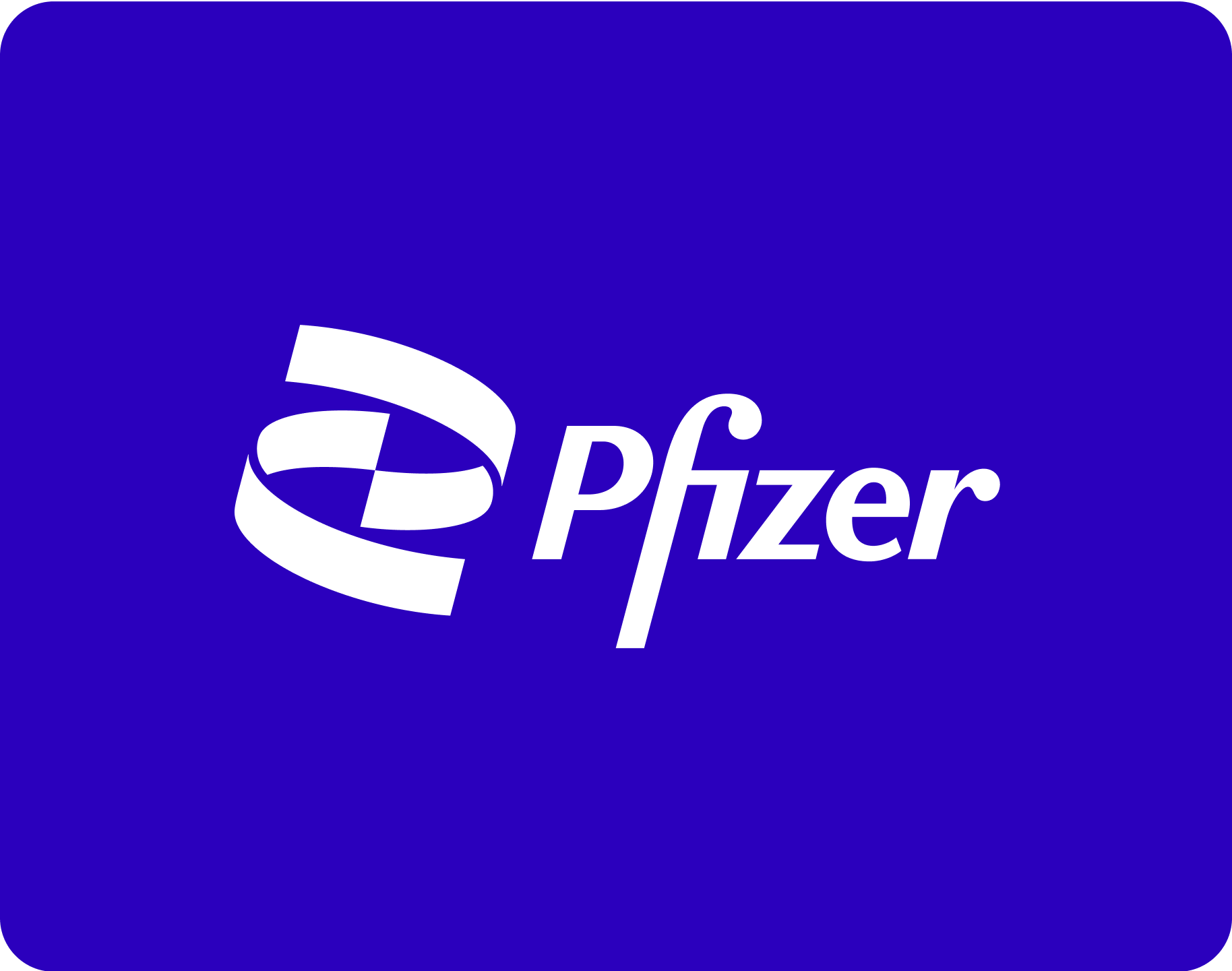 Should anyone need any confirmation that this is a big deal for Pfizer, just look at who it had speaking on its Investor Webcast earlier this morning to explain the acquisition:
Aamir Malik: Pfizer EVP, Chief Business Innovation Officer
Mike Gladstone: I&I Global President
Mike Corbo: I&I Chief Development Officer
Mike Vincent: I&I Chief Scientific Officer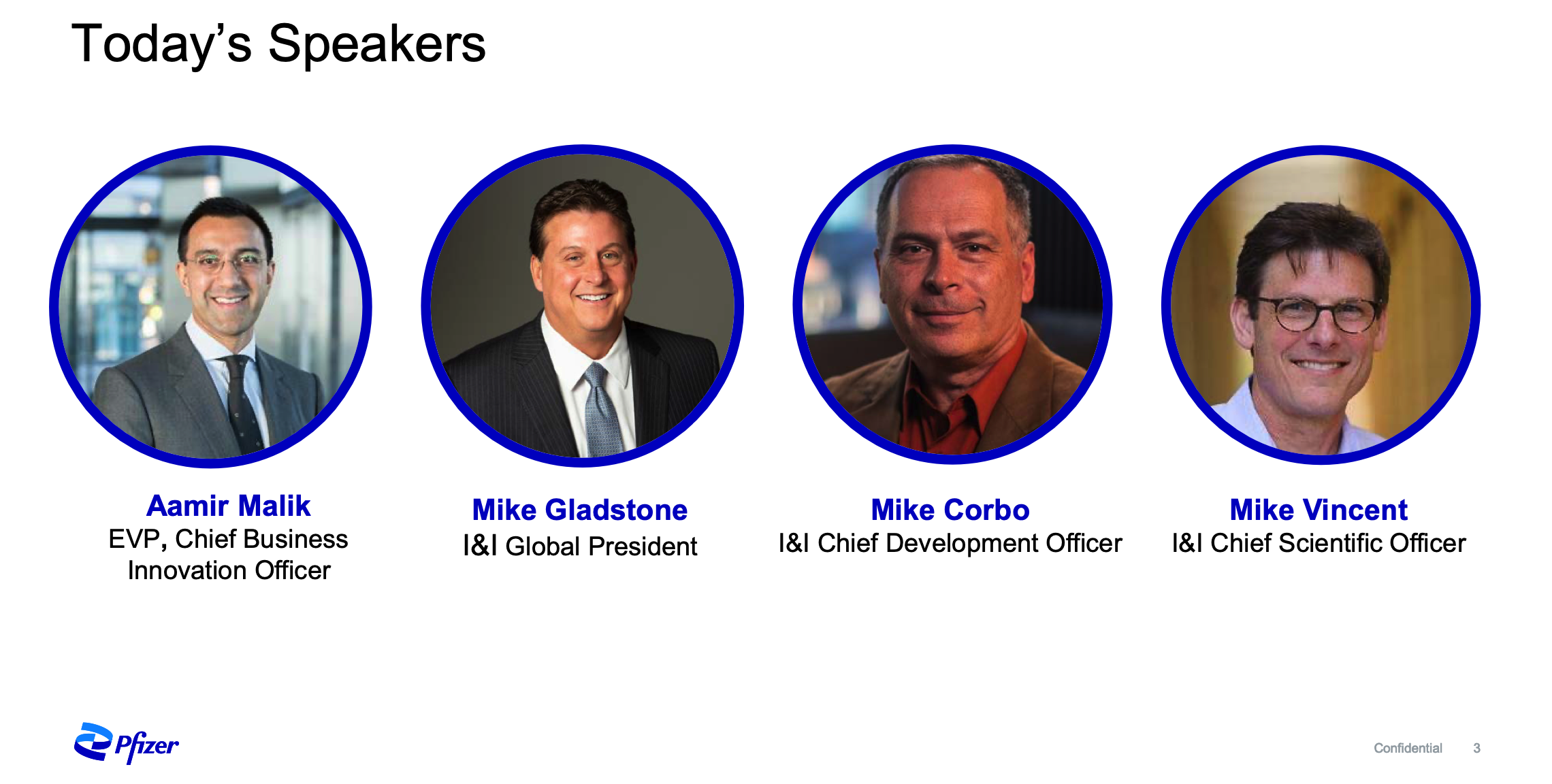 According to Amit D. Munshi, Arena's President and CEO:
"Pfizer's capabilities will accelerate our mission to deliver our important medicines to patients. We believe this transaction represents the best next step for both patients and shareholders."
Pfizer plans to fund the cost of the acquisition with cash it has on hand.
Both parties expect the acquisition to close in the first half of 2022, subject to standard regulatory review.
---
A Quick Overview of Arena
Arena was formed in 1997 (apparently in San Diego, California) as a drug discovery firm focused on biopharmaceuticals.
Three years later Arena held an Initial Public Offering on the Nasdaq Stock Market.
Since then it has taken two drugs to market, once of which it sold off to Japan-based, Eisai Co. Ltd. in 2017.
Last year Arena had annual revenue of all of $319,000.
But ... at the end of its 2021 third quarter, ended September 30, Arena had $790 million in cash, cash equivalents, marketable securities and prepaid assets on hand.
So, as is common with most drug discovery and development companies, Arena's actual sales were miniscule. But the money it has is the bank is quite substantial, clearly a testament to the faith its investors have in the prospects for the firm.
And now, along comes Pfizer and say,
"Nope, we think you are highly undervalued. We wanna buy you."
In general, craziness for Arena, the biotech industry in Utah, and the entire state.
Nicely done, Arena!
---
NOTE:  Although Arena's website lists a San Diego location first on its About Us page, its filings with the SEC show a Park City address as its actual headquarters.