Last year, I journeyed to Podium's office space and sat down for an interview with co-founder/CEO Eric Rea. He explained the past, present, and future of Podium, gave me a brand-new pair of Podium socks, a brand-new Podium hat, and sent me on my way. I have never forgotten this, partially because I have a photographic memory, also because people visit Instagram daily to compliment my stylish hat/sock combination. Prior to my wardrobe upgrade, the only comments left were from Russian trolls making fun of the size of my arms - now, I'm swimming in love due to Podium's generosity and kindness. It's incredible, Podium found time to build a successful business and transform the appearance of one man.
Now we have behavior that transcends even the sickest union of head and footwear: Podium has raised $60 million in a Series B round led by IVP with participation from Accel, Summit Partners, GV (formerly Google Ventures), and Y Combinator.
"This investment marks a big milestone in Podium's growth," said Rea. "Local businesses and service providers comprise roughly a third of the entire non-farm GDP. The vast majority of these companies aren't directly competing with online retailers for their services or products, but they are competing against their convenience. This investment will allow Podium to continue providing new tools to bridge that level of convenience and modernize the way these businesses communicate on a local level."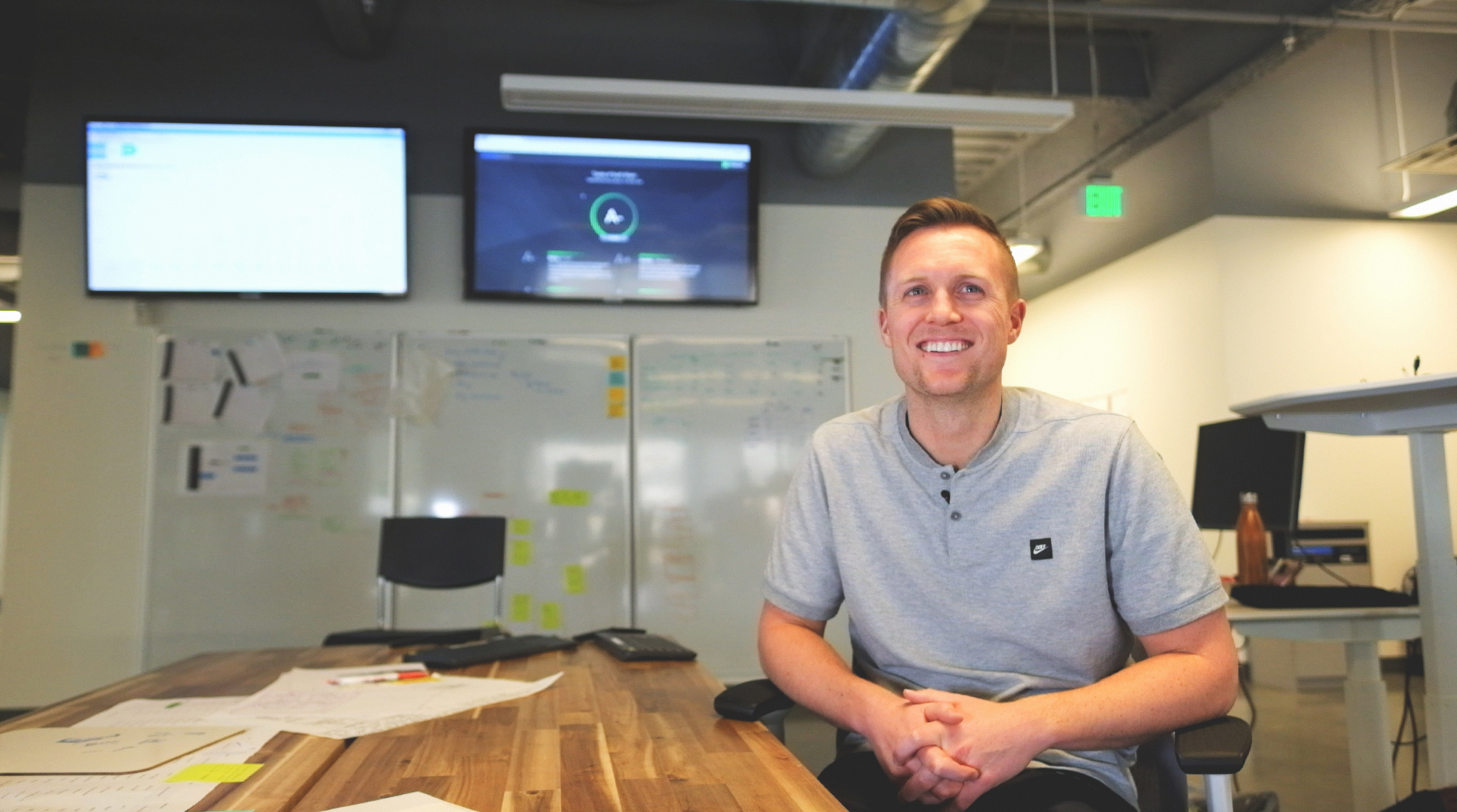 2.5 years ago, Podium didn't even have access to the Internet. I'm not joking. They worked above a bike shop in Provo and the building was so old, it hadn't been wired for Internet use. Podium reached an arrangement with some college students who lived across the street, piggybacking off their wireless connection and using two routers to beam Internet across the street. Sometimes the sun would get too hot and make the routers shut off, it would turn into a whole ordeal where Podium would be scrambling as the college kids tried to remedy the situation. Pretty incredible: a tech company with no Internet. Quite the paradox. And now look at them, fresh off a $60 million funding round and enough Internet access to make a grown man weep and a weeping man implode.
Podium has expanded in virtually every area. Their product line has expanded from one (online reviews) to four (reviews, feedback, webchat, messaging), covering 20,000 businesses and four million customer interactions per month. Their employee base has grown from 5 (in 2015) to 300+, with Rea estimating they will reach 400 by year's end. Their brand-new office space in Lehi is nearly finished, with the expected move-in date set for August. And Podium expects to be a global company within the next 12 months, with plans to open up offices in Australia and the UK.
"Our vision is to be not just the best review company for local businesses, but to be the central communication platform for all these offline businesses," said Rea.