Lehi, Utah-based event marketing platform RainFocus has announced the closure of a Series C funding round led by investment firm KKR.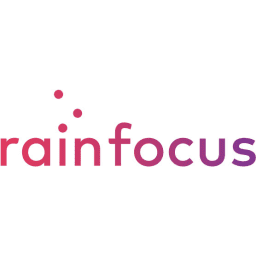 RainFocus wrangles all the massive amounts of data used for events and conferences and puts them in easy to chew chunks that elevate those experiences. According to a recent press release, the SaaS platform has doubled its revenues in the last 12 months, becoming even more of an asset in the last 18 months as we've shifted to virtual events.
---
UPDATE: What the news release does not explain (but what is found in the company's recent Reg. D 506(b) filing with the U.S. Securities and Exchange Commission), is the answer to this question:  How much money did RainFocus actually raise?
Well ... according to the SEC filing ...
RainFocus raised $60 million in this latest round of funding.
---
KKR, as well as existing investor JMI Equity, will combine to help RainFocus expand the platform, accelerate initiatives, and widen growth across the globe.
Events+technology? We're in.