If my six months on the job as the Publisher and Editorial Director of Silicon Slopes has taught me one thing, it is to not be surprised about anything. Ever.
This lesson has held me in good stead on a number of occasions, the most recent being when came across news on Saturday morning from a South Salt Lake company I had never heard of previously that planned to
Raise $8 million in a public offering,
Conduct a 1-for-30 reverse stock split,
Transition to the Nasdaq Stock Market from the Over-the-Counter marketplace, and
Begin trading under the stock symbol VIVK effective yesterday, Valentine's Day 2021.
The company in question is Vivakor, a firm that has gone through a number of iterations during its some 16 years in business.

But today, Vivakor has two areas of focus, both tied to environmental roles in the petroleum markets.
One area of focus is a patented approach that fits into environmental services and helps restore soils polluted with petroleum hydrocarbons, a process typically known as soil remediation.
Grand View Research projects that the global annual oil spill cleanup market will grow to over $177 billion by 2025, and that's one of the key markets Vivakor is attacking.
The company's second area of focus is the extraction of heavy crude oil from shale oil sand in eastern Utah that's also found extensively in Canada and Venezuela.
Such heavy crude oil (aka, bitumen) is commonly used  in the production of asphaltic cement. In total, Global Market Insights projects that annual worldwide bitumen demand will nearly reach $67 billion in 2027.
---
Vikakor's Patented Remediation Processing Centers
As shown in the photo below, Vivakor has developed fairly compact, closed loop Remediation Processing Centers that utilize Vivakor's proprietary liquid solution instead of water.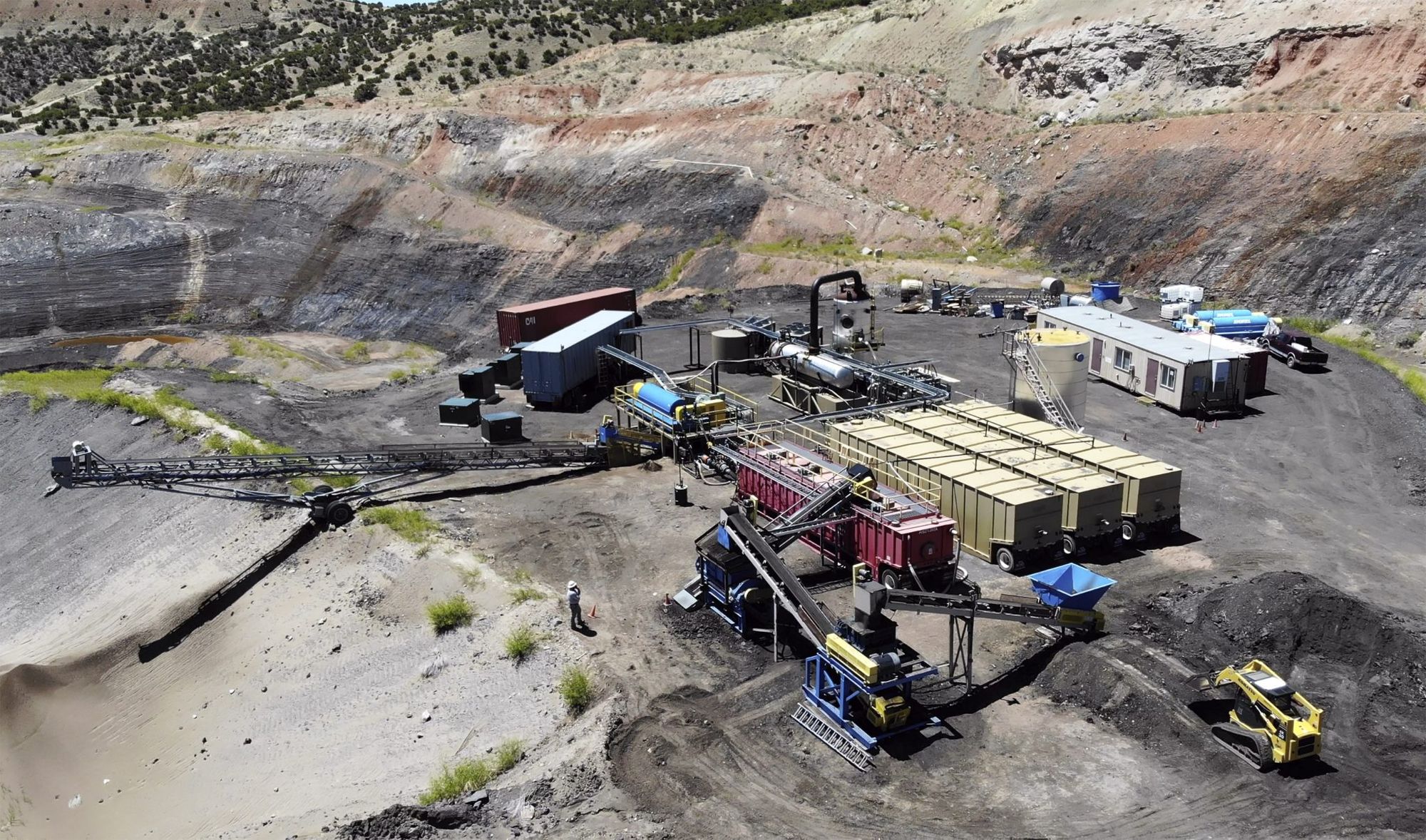 Additionally, these RPC's not only clean-up contaminated soil, but also produce hydrocarbon components for reuse, either as fuel products or as bitumen for making asphaltic cement or other products.
For example, with the RPC it has deployed in Vernal, Utah, Vivakor claims it can process over 480 tons of shale oil sand daily just with this one system (or more), while also producing up to 250 barrels of hydrocarbons daily.
---
The Vivakor Journey to a Nasdaq-Listed Stock and What it Means
From its first foray into the publicly traded marketplace in 2008, Vivakor (under prior management) has struggled to maintain a system of filing the necessary reports with the U.S. Securities and Exchange Commission.
As a result, there are literally years of time over the past decade-and-a-half where interested parties cannot review SEC filings made by the company because such documents do not exist.
In fact, the last time Vivakor filed a quarterly report with the SEC was back in 2010 for its third quarter and nine-month-period ended September 30.
But based upon a review of its SEC filings, it appears that in the latter portion of 2020 things began to change, as highlighted in Vivakor's Form S-1 filing in November of that year.
It should be noted that there were 12 different versions of that Prospectus filed with the SEC from November 2020 through 11 February 2022, including a complete refocusing of its securities approach to move Vivakor to a Nasdaq listing and away from the OTC marketplace starting in October 2021.
It was this new approach that finally led to the requisite interest from the investing public and the blessing of the SEC, with new shares being issued yesterday via Nasdaq (NasdaqGS:VIVK).
To be clear, after the 1-for-30 reverse stock split, Vivakor will only have 12.37 million total shares outstanding, even with the new shares issued.
Given that Vivakor's stock closed yesterday at $4.65/share, that gives the company a market capitalization of just over $57.5 million, clearly a tiny valuation for a Nasdaq-listed firm.
But ... based upon a preliminary review of the company's materials and a brief conversation late yesterday with Vivakor's CEO and Chairman, Matt Nicosia, I am intrigued, especially considering potentially promising data coming out of both the Middle East and eastern Utah for the company.

So ... we shall see.
But for now, Vivakor is back in the good graces of the U.S. Securities and Exchange Commission.
It also has $8 million in new cash in the bank to help it move forward, and that's an interesting development as well. Hmmmmm?!?!