Zanskar is a geothermal exploration and technology company that recently closed a $12 million Series A funding round.
The article stated that USV, Lowercarbon, Munich Re Ventures, Safar Partners, Grantham Environmental Trust, First Star Ventures, and others helped finance this Series A round.
Enough energy exists underground to power the entire earth. However, the traditional methods we have to find and use it are often ineffective. Zanskar is striving to find these hidden geothermal resources, creating a more sustainable way to power the world of the future generation.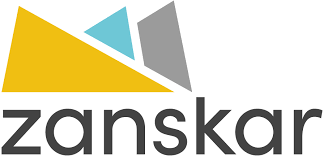 An increasing demand exists for 24/7 carbon-free power, and Zanskar's approach has discovered new geothermal sites ready for investigation.
Carl Hoiland, CEO of Zanskar, stated the following:
"We're grateful for the support we have and are receiving...these new investors are mission aligned and share our capital-light vision for unlocking this untapped energy giant."
The funds from this Series A round will go towards fulfilling the mission of Zanskar, which is stated as the following:
"To make geothermal power the cheapest form of widely-deployable, firm, carbon-free power generation on the planet, by advancing new partnerships with geothermal developers and accelerating technology development."
The Zanskar team is thrilled to continue finding geothermal power sources—click here to see how you can be involved.