I've always wondered what goes on in business school. I know everybody wears business attire — suits, slacks, skirts, anything that starts with an s and comes in dark colors — and I assume required curriculum includes practicing firm handshakes for eight hours per day. And networking. Large amounts of networking. Enough networking to kill a full-sized moose, its entire family, and the surrounding foliage. That much networking.
Beyond these logical assumptions, I still have my questions. Correction: I did have questions until I talked with Jeff Wilks, the director of BYU's School of Accountancy, which also happens to be part of the Marriott School of Business. Wilks took my questions and bestowed answers in large, giant scoops, the business equivalent of a generous BYU Creamery employee over-serving a rowdy room's worth of double dates. That many answers.
The largest scoop revolves around a project that Wilks and others have been working on for four years: provide students will real-world opportunities to learn, contribute, and help educate companies on things that are pertinent to running a business.
"As students and faculty, why aren't we doing more to write things that people in the real world care about and can apply?" said Wilks. "In business schools, most of the time students are writing for professors and it never sees the light of day. But these students have incredible capabilities if you give them the space. So I thought, why don't we start researching and writing about all things related to revenue recognition?"
Now, I'm no expert on revenue recognition so bear with me while I dumb things down. In May 2014, a new revenue recognition standard known as ASC 606 Revenue from Contracts with Customers was approved for public companies — replacing over 100 old standards — to be implemented at the start of 2018. Non-public companies have until the beginning of 2019 to implement the same standard, which can be problematic for a business that doesn't have 30 people in their accounting department.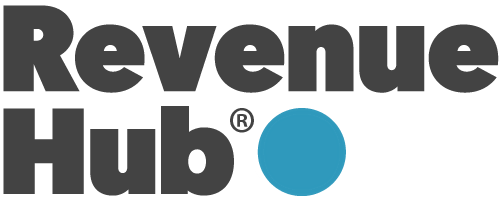 This is where RevenueHub comes into play. With his job at BYU, Wilks has access to students looking for an opportunity to contribute legitimate work to the business community, rather than just writing for an audience of one. At the same time, the new revenue recognition standard represented an opportunity for students to perform research and write applicable articles that help educate companies on implementation. Plain English articles, not the academic-type articles that can literally bore a person to death if read for longer than two minutes.
Seizing on this idea, Wilks put together a small team of students dedicated to researching and writing about revenue recognition, and pulled in an outside organization to help with the effort: Connor Group, who shares the same interest of getting companies ready for IPO from an accounting perspective.
"We have students reading, researching, and writing about issues that local companies are going to have to implement," said Wilks. "It has been through many, many layers of review before it's published and we feel very confident in the accuracy of the articles."
Every week, the RevenueHub team meets and discusses possible topics with Connor Group. Students do the researching and writing, followed by a lengthy review process: peer review from other students; review from BYU faculty, Connor Group, or an industry professional; review from a BYU alum that deals with that particular issue; and a final editorial/grammar review.
RevenueHub has gained notoriety as a useful resource for companies implementing the new revenue recognition standard, with numerous articles detailing revenue questions both macro and micro (you can see the full list here). Currently, over 10,000 unique readers access the site each month to figure out this new standard. Many of the questions addressed on the site come directly from companies and that's the way RevenueHub wants it — there's even a contact form on the website encouraging companies to reach out with any revenue questions/issues for practitioners.
"When I can't invite my students to join me on a research project because it's so esoteric and econometric-focused, I feel a loss for them — I want to help students do research," said Wilks. "RevenueHub — researching real cases, going out and interviewing multiple companies that are implementing a new standard — gives students a chance to do research that really matters and we're getting attention for that."

With RevenueHub gaining so much steam, it has spawned another creation: IPOhub, which takes the same premise of RevenueHub and applies it to the world of public offerings. Backed by the same team as RevenueHub, IPOhub aims to walk a startup through everything they need to know before going public. They launched recently with a slew of articles detailing everything from valuation to venture capital to IPO alternatives.
Wilks and his team want to hear from the community. They have a contact form on their website for anyone to reach out with IPO questions, comments, or topics. Alongside Connor Group, IPOhub will be holding an event at Silicon Slopes HQ to field questions and listen to feedback from the community. The date is being determined and this article will be updated when the details are nailed down. Until then, start thinking of questions for the IPOhub team to answer and go in peace.