As one of the market leaders in the emerging cluster of high-tech companies located on Tech Ridge in St. George, Utah, Zonos appears to have achieved escape velocity as it rockets toward global dominance in cross-border shipping data and technology.
---
Since Jeff Bezos launched Amazon in late 1994 as a simple online bookstore, the world of retailing has been changed forever, something even the most ardent Luddite will acknowledge.
Yet during 2020 Amazon.com attracted over 3.6 billion people per month to its website. Additionally, 80% of all global consumers made at least one online purchase in 2020.
As ecommerce has revolutionized the buying and selling of goods, it has also led to several unintended consequences.
For example, consider the following data from Pitney Bowes:
In 2020 over 130 billion packages were shipped globally, a service that didn't even exist before the U.S. Postal Service launched parcel deliveries in 1913.
And yet, by 2026, 266 billion packages are expected to be shipped globally, double the amount transported just six years earlier.
Although it's clear that Bezos had a vision about becoming a massive online retailer, I think it's also obvious that Amazon was not a shipping/transportation company, at least not until it became one in 2016.
Today, Amazon has over 400,000 drivers worldwide, owns 40,000 delivery trucks in the U.S. alone, and runs a fleet of more than 75 planes to transport deliveries.
Where deliveries get tricky, however, is when they cross one or more international border, and that, dear readers, is where Zonos comes into play.
---
The Bad Experiences that Led to Entrepreneurial Insights
Although 12-year-old Zonos has been headquartered in St. George, Utah, for over eight years now, the company got its official start in the greater Salt Lake City area with an office in Bluffdale, Utah.
But the idea behind the shipping software and data company actually had its initial nexus in the early aughts in the Salt Lake City offices of DHL Express.
That's where Utah-native, Clint Reid, got his first taste of the shipping and logistics world.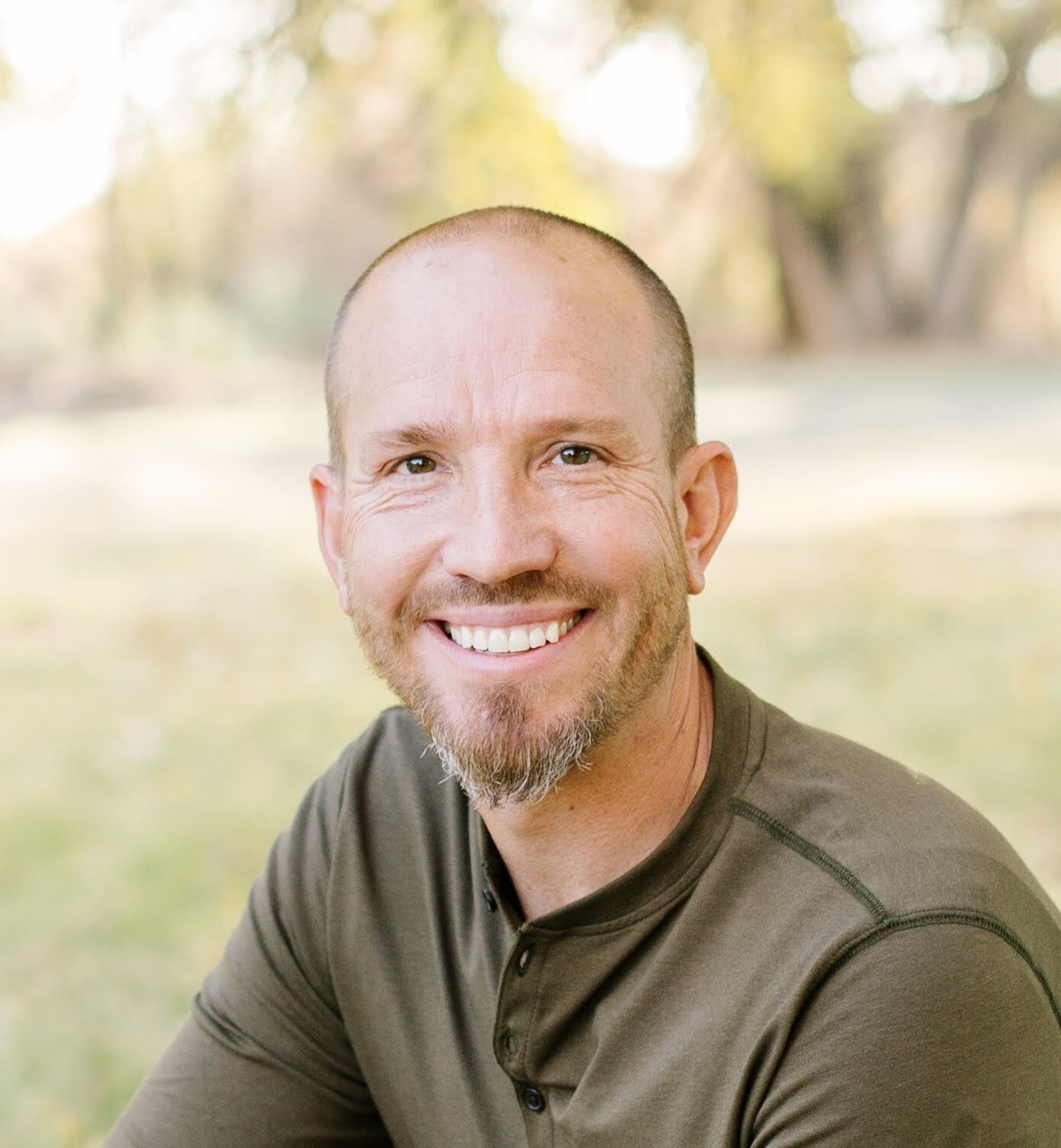 Yet Reid admitted that when he began working for DHL he didn't comprehend its role in the global economy.
"I ended up at DHL Express, and DHL is a very, very large international shipping company out of Germany," Reid said. "I don't think I knew who they were at the time, (but) I just learned everything about trade, you know,
'What's a commercial invoice? What needs to go in the paperwork? What does it take to clear a package between countries? What does customs do?'"
DHL was really a mess at the time, Reid explained. And in his words, "luckily (he) left before it all just fell apart and they fired everyone."
His next stop? UPS.
His role at UPS was that of international account executive, which meant he was the specialist in the room to help explain to customers what was actually involved when one shipped a package outside of the country.
During our conversation, Reid recalled one instance where he explained to a business owner all of the various import and customs fees and taxes that his company would need to pay simply to ship a product into Canada.
At the end of that conversation, the owner told Reid, "We're not gonna ship internationally any more. We're done."
After three-and-a-half years at UPS learning about and addressing the challenges such organizations and individuals faced when it came to cross-border shipping, Reid realized he was ready to jump into the entrepreneurial trenches.

And thus Zonos was born.
---
The Tech and Data Magic of Zonos
According to Reid, carriers can move packages between countries. That's not the problem.
"Cross-border (shipping) has a technology problem," he stated, "not a logistics problem."
As Reid began to unpack for me the specifics of this technology problem, he clarified that it was actually a data problem.
"It's the data, and the flow and the calculations of what needs to occur in order for an international shopper, or someone overseas, to make a good buying decision. (It's also about) giving the ability (to) the seller to feel confident that they're properly informing buyers."
In simplest terms, Zonos has developed a software-as-a-service platform that helps three different customer types when it comes to products that are shipped across international borders:
The individuals making purchases that require a cross-border shipment;
Companies that sell products based in one country that need to be shipped to another; and
Shipping companies/organizations that handle the shipment and delivery of such products.
For example, for a single product, each online retailer needs to consider and calculate such matters as
Country of origin,
Materials a product is made with/of,
Weight,
Size,
Import duties,
Import fees,
Import taxes,
Value-added taxes (VAT), if applicable,
and potentially more.
Reid explained that when you multiply these considerations across a thousand products and then across the myriad of jurisdictions (country, province, municipality, etc.), the problem becomes unmanageable fast.
It's a problem that few Americans appreciate or understand, he said.
"We have a massive de minimis value in the United States, which is $800, meaning anything (shipped into the U.S.) under 800 U.S. dollars, there's no duty or tax…. It just gets delivered, if it's imported from China. (Conversely, in) Canada that number is like $20 CAD, Canadian dollars…. So everything into Canada basically gets GST*, PST**, and duty."
To make it personal, Reid said that without knowing all of these different variables in advance, were I to send a gift to an overseas friend or relative, chances are they would likely have to pay separate fees simply to receive my gift. Not cool, by the way.
---
$69 Million, USPS, and Global Domination
Last fall Zonos announced it had closed on a $69 million round of Series A funding, the first outside capital raised by the St. George company.
The funding was led by Silversmith Capital Partners, a Boston-based growth equity firm. Notable individual investors who also participated in the funding round included Eric Rea, Podium CEO and co-founder; Aaron Skonnard, Pluralsight CEO and co-founder; Austen Allred, Lambda School CEO and co-founder; Josh James, Domo founder; and David Elkington, InsideSales founder.
The company has grown of late to 160 people, or Zonunts as they're known within Zonos, with most based in the red rock environs of St. George, but with a handful of employees located outside the U.S.
Interestingly, 18 months ago, Zonos was at 35 employees, meaning it has had massive personnel growth in a very short period of time.
Additionally, the company now has the software in place to enable shipments to/from some 200 countries and territories around the planet, essentially to any country not currently on an embargoed list with the U.S. government.
Zonos also has in place APIs, application programming interfaces, to digitally handshake with some of the most widely used ecommerce and customer database programs in use today, including Shopify, Salesforce, Magento, and Big Commerce, just to name a few.
The capital infusion is expected to help the company expand in such areas as product development, go-to-market plans, and worldwide team expansion.
On top of this progress, the company announced in April that the U.S. Postal Service had awarded Zonos with a contract to expand USPS international services.
Although financial terms were not disclosed, the multiyear contract will allow the USPS to integrate the Zonos APIs with the USPS shipping platform to automatically provide "the total landed cost for international shipments."
For context, although the citizens of the U.S. represent less than 5% of the worldwide population, the USPS currently handles over 46% of all mail globally.
As Reid explained in the news release,
"Hundreds of thousands of small and large companies ship internationally with USPS. We look forward to helping build and power USPS' global technology solutions."
As far as the future is concerned, Reid said Zonos has started work on a new building on St. George's Tech Ridge, the multi-use development on the lava rock mesa just west of downtown St. George, the site of the former St. George Municipal Airport.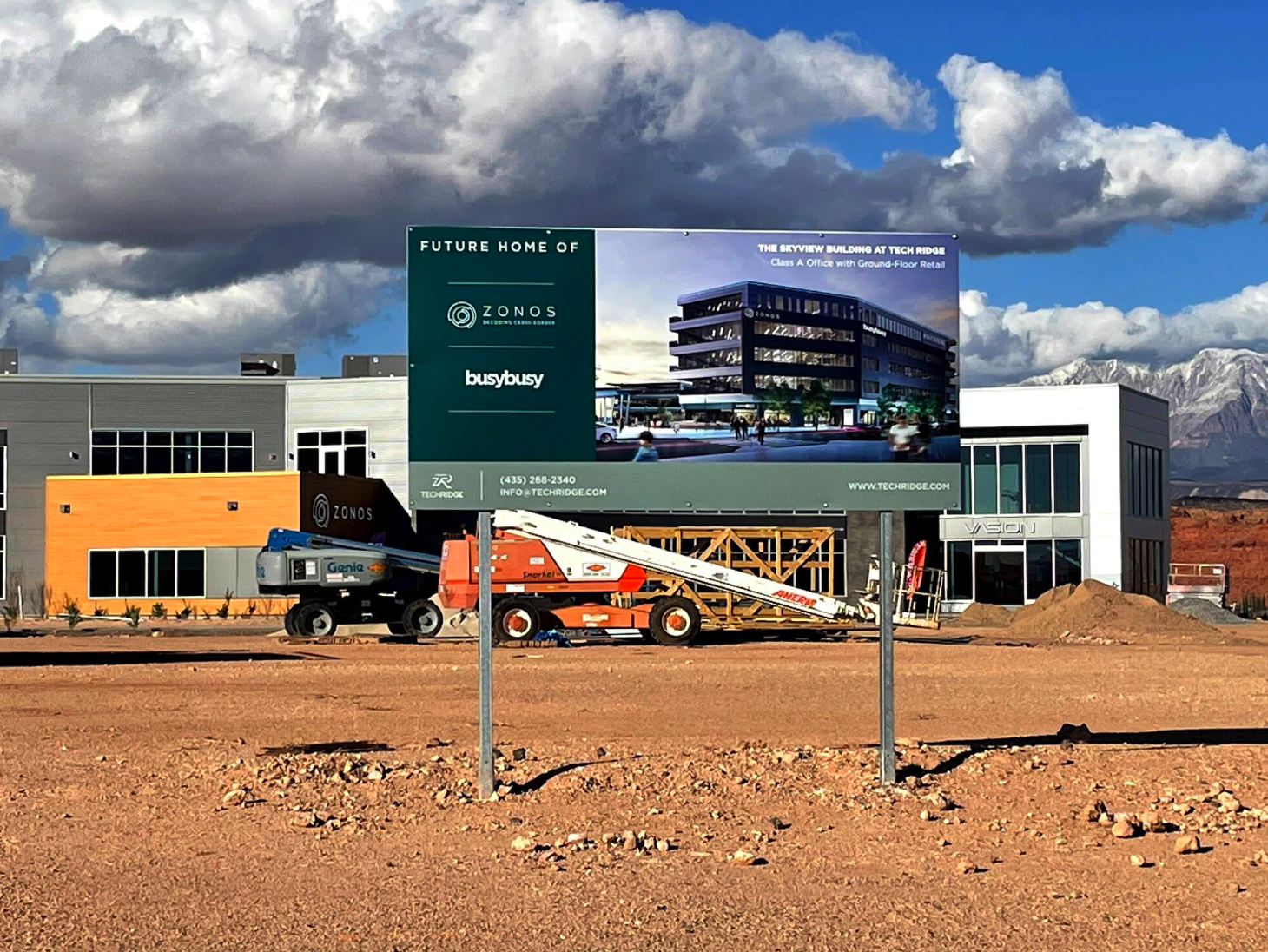 That building is expected to hold upward of 500 Zonos employees and should be ready for occupancy sometime between 2023–2024.
Additionally, Zonos is expanding in Asia, with eyes toward establishing a true base of operations in Europe.
In closing, Reid described a Zonos vision for the future where the need for middlemen gumming up the system of cross-border shipments will be eliminated, from those that produce the invoice to the paperwork handling, as well as those that collect the money and give it to customs.
"The future is getting customs and governments their money and having them trust they're going to get it. Then they can remove tons of barriers and laws and everything else because they can trust what happened when something was purchased."
In other words, it's all about removing friction from the system of cross-border shipments, friction caused today by two things:
A lack of visibility, and
A lack of trust in the systems in place today.
That's what Reid and his team of Zonuts are trying to do, and my suspicion is that they're gonna succeed.
---
* – GST (Goods and Services Tax)
** – PST (Province-specific Tax)
---
AUTHOR'S NOTE:  To watch the full interview of Clint Reid, please click here to watch this episode of "Conversations" on SiliconSlopes.tv. Conversely, you can also listen to this interview on your favorite podcast provider at "Silicon Slopes Conversations;" case in point, via this link on Apple podcasts.
Thank you.