Provo, Utah-based Angel Studios, creators of "The Chosen" (the largest crowdfunded TV show ever), has raised $47 million in new venture capital funding.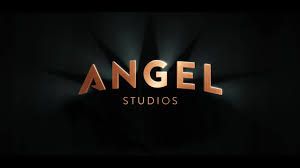 According to the company news release, the new funding round was led by Gigafund and Uncorrelated Ventures, with participation from seed round investors, Alta Ventures and Kickstart Fund. Additionally, $5 million of this investment round was crowdsourced directly through funding by retail investors who are fans of Angel Studios.
According to Neal Harmon, CEO of Angel Studios:
"This raise gives us more than funding; it gives us key strategic partners. Gigafund and Uncorrelated will help us realize our long-term mission of remaking the entertainment industry and freeing both creators and their fans to enjoy the content they find most important."
Angel Studios is probably most well-known for its creation and production of the online TV series "The Chosen."
This serialized production follows the life of Jesus Christ, as seen primarily through the eyes of His disciples and by those He interacts with (as described in the four gospels of the Holy Bible).
Since its launch in 2020, Season 1 of "The Chosen" has generated over 100 million views and produced over $30 million in revenue. In addition, Angel Studios has created
"Dry Bar Comedy," the largest online library of stand-up comedy, with over 1 billion views annually across multiple media platforms; and
"The Tuttle Twins," the most crowdfunded kids cartoon in U.S. history, with over $1 million raised for its production.
The following YouTube video provides a good overview of both the approach and vision of Angel Studios:
---
PUBLISHER'S NOTE:  This marks the first article written for Silicon Slopes by one of our newest Contributors, Victoria Bacon. We hope you like it.