As expected, Lehi, Utah-based Banner Acquisition Corporation completed its Initial Public Offering on Friday, October 10, raising $150 million in the process.
This IPO establishes Banner as the first Special Purpose Acquistion Company (SPAC) headquartered in Utah and positions the Blank Check company to identify prospective companies to acquire / merge with in the months ahead.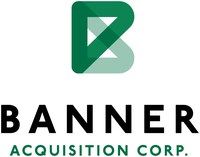 In the meantime, the Banner stock Units are trading on the NASDAQ Stock Market under the symbol BNNRU.
For more info, please visit Banner's website (see the link above) or its final IPO Prospectus.
Or (better yet) feel free to check out the story we wrote last week about the then-pending Banner IPO.