Dynamic City Capital (DCC), a Provo, Utah-based real estate firm, recently announced its second acquisition of 2022, the AC Hotel by Marriott Fort Lauderdale Beach.
Obtained for $74.3 million, the hotel is situated adjacent to Sebastian Street Beach, which is home to a variety of shops, restaurants, and entertainment.
According to Joel Sybrowsky, DCC's co-managing partner,
"The Fort Lauderdale Beach AC Hotel is a beautiful hotel situated in an ideal location. In addition, this purchase aligns with our strategy of acquiring and developing high-quality, branded hotels in core markets. It is a perfect complement to our portfolio."
According to South Florida publisher, The Real Deal, the ten-story European-inspired hotel opened its doors just last month.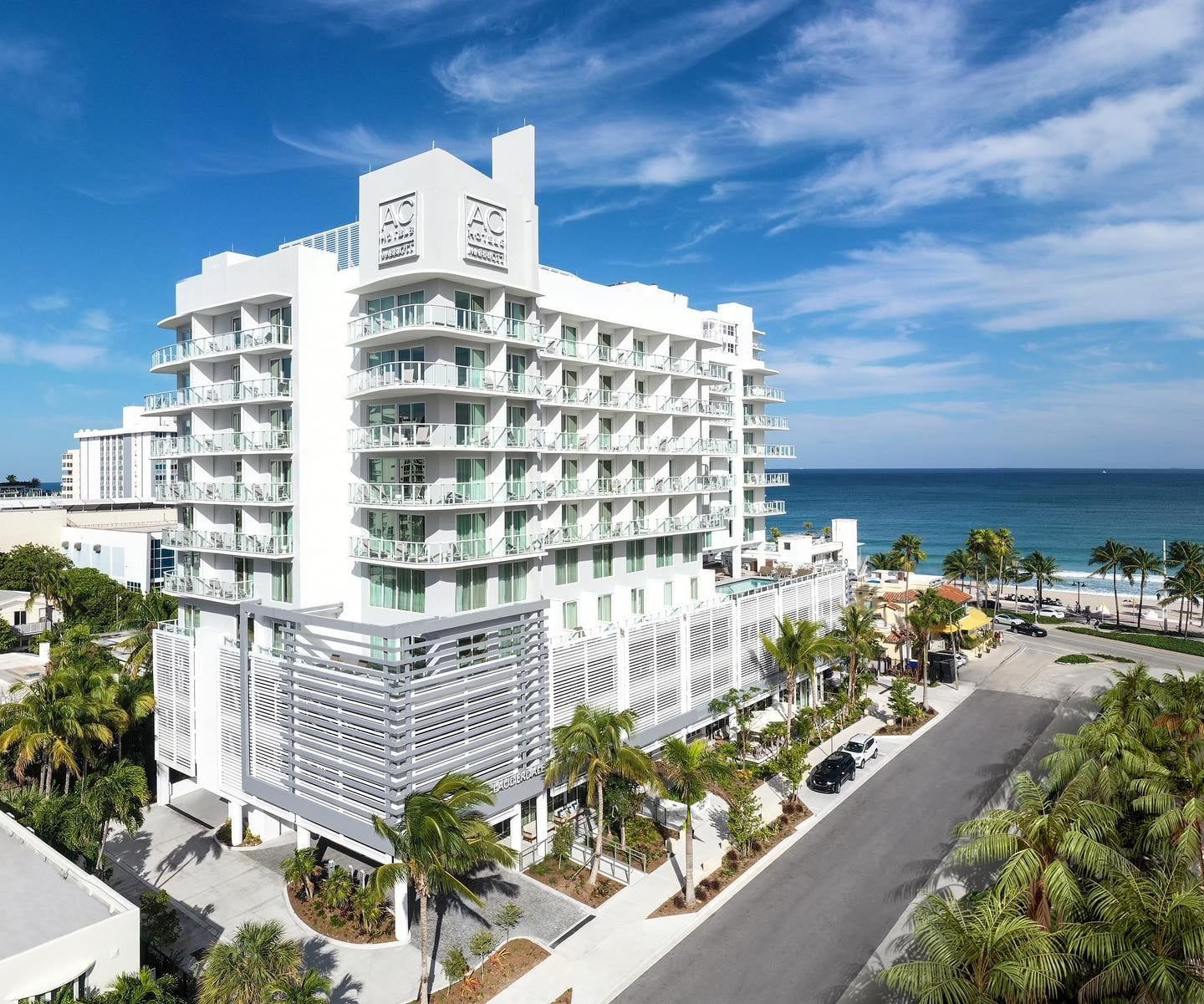 With views of the Atlantic Ocean and the Intracoastal Waterway, the hotel also boasts,
171 rooms,
a 24 hour fitness center,
multiple dinning services,
a resort-style elevated pool, and
945-square-feet of meeting space.
The acquisition comes after DCC's purchase of Hyatt Place San Francisco Downtown in January of 2022, and two Clearwater Beach, Florida hotels at the end of 2021.
Sybrowsky further stated,
"As a company, we are excited to add this hotel to our portfolio, furthering our growth. We are thrilled with the assets we've acquired this year, thanks to a fantastic team and great partners."
DCC, known for opening the first-ever Marriott franchised hotel in Utah, was founded in 1991.
DCC's portfolio currently consists of over 20 hotels operated in 10 different states.