Encircle successfully completes its "$8 Million, 8 Houses'' campaign and opens a new Sustainability Fund, with new fundraising effort to help provide ongoing programming and services for LGBTQ+ youth
With Apple's CEO already slated as the top speaker for the 2021 Silicon Slopes Summit, Encircle called on Tim Cook and other celebrity, business and governmental leaders to help tout big news from the pioneering nonprofit that serves the LGBTQ+ youth community in Utah and beyond.

During its four-and-a-half-year journey, the Encircle: LGBTQ+ Family and Youth Center has functioned as a welcoming presence to LGBTQ+ youth and their families.
So late Wednesday morning Encircle hosted a press conference during Summit 2021 to make several major announcements, including the fact that it had successfully closed its "$8 Million, 8 Houses" fundraising campaign.
In fact, the final $1 million came via a donation from DOMO, its CEO and Founder, Josh James, and his wife, Marina James.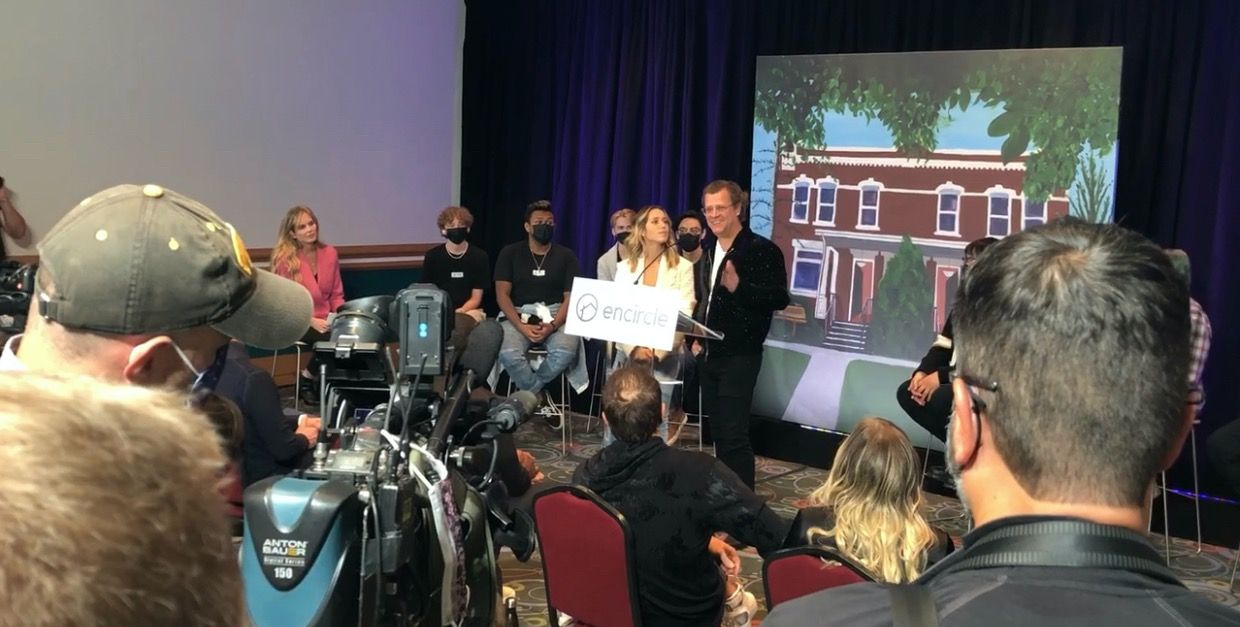 Additionally, Encircle announced that The Kahlert Foundation is contributing an added $1 million for a ninth home in Utah.
Joining the James' at the dias throughout the press conference were
Apple CEO, Tim Cook;
Qualtrics founder and Utah Jazz owners Ryan and Ashley Smith;
Imagine Dragons' lead singer Dan Reynolds and his wife, recording artist Aja Volkman; and
Three-time NBA champion, Utah Jazz owner, and gameshow host, Dwyane Wade; and
Utah Governor Spencer Cox and his wife, Abby.
To help raise funds to sustain these new homes, Encircle also announced the launch of its new Sustainability Fund to ensure continued support for LGBTQ+ youth at all Encircle locations.
As part of the Sustainability Fund, Encircle is also opening the first Encircle Cafe in its Salt Lake City home at 331 South 600 East.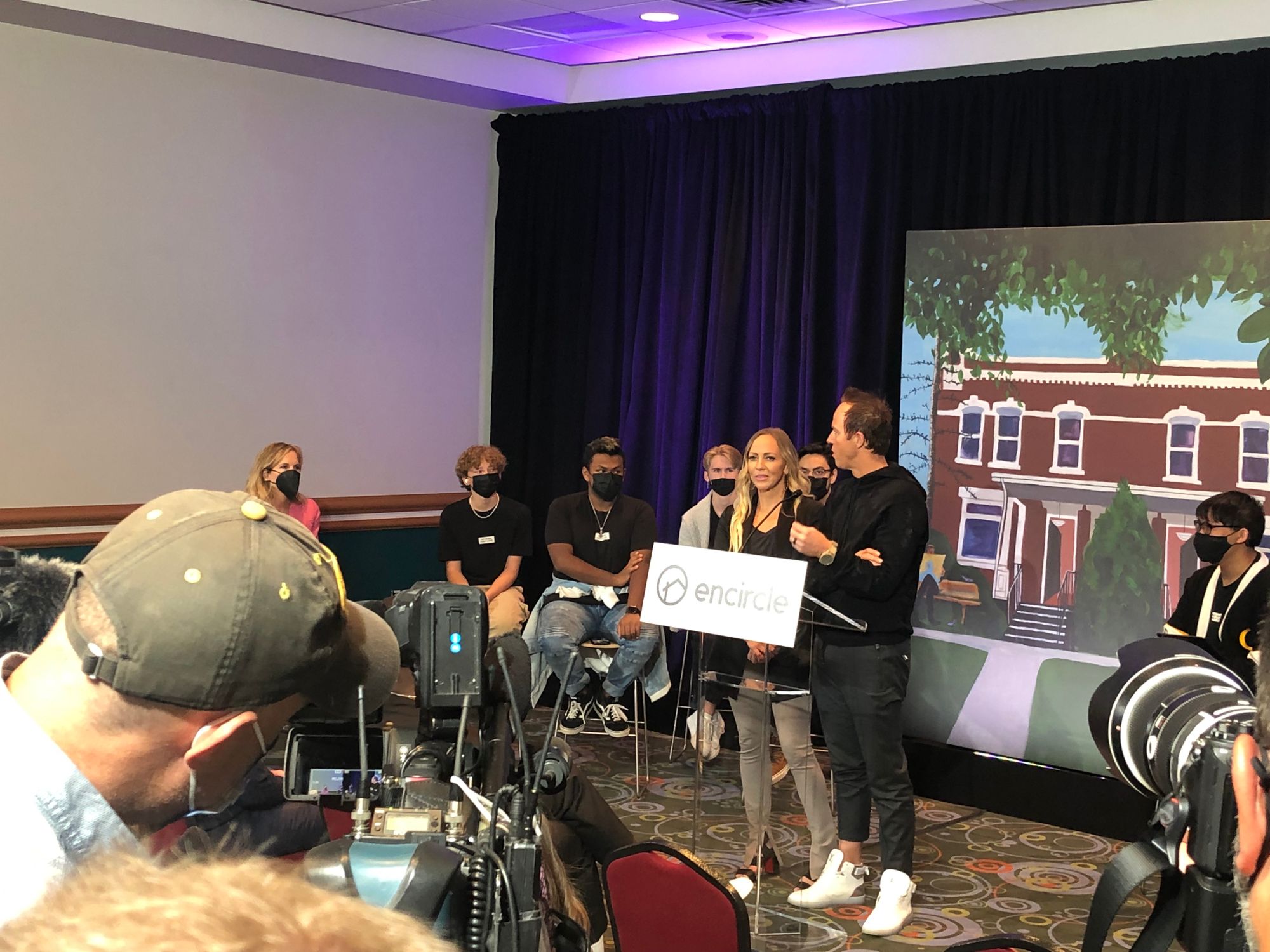 According to the company, the cafe will not only provide employment and skills training to Encircle youth, but offer an additional source of income for the home. The Salt Lake City cafe is a pilot program with the hope of implementing similar cafes at other Encircle locations.
Additionally, the cafes will be staffed in part by Encircle youth who will receive on-the-job training and learn essential life skills.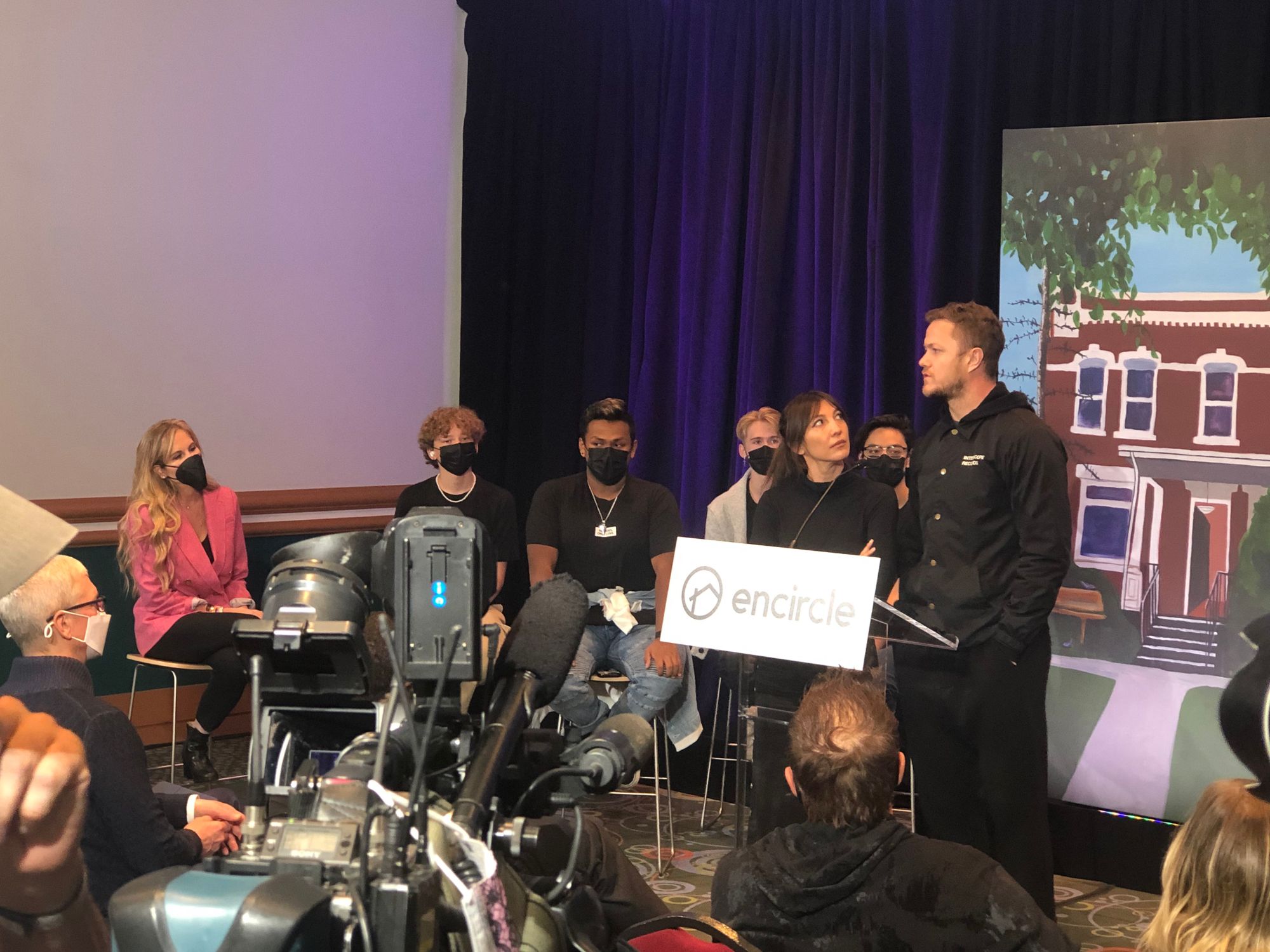 According to Stephenie Larsen, founder and CEO of Encircle,
The more communities we are able to enter, the more LGBTQ+ youth we will be able to serve, ensuring they feel loved and supported no matter what. Our new sustainability fund will help to ensure a secure future for Encircle so we can serve youth and families for years to come.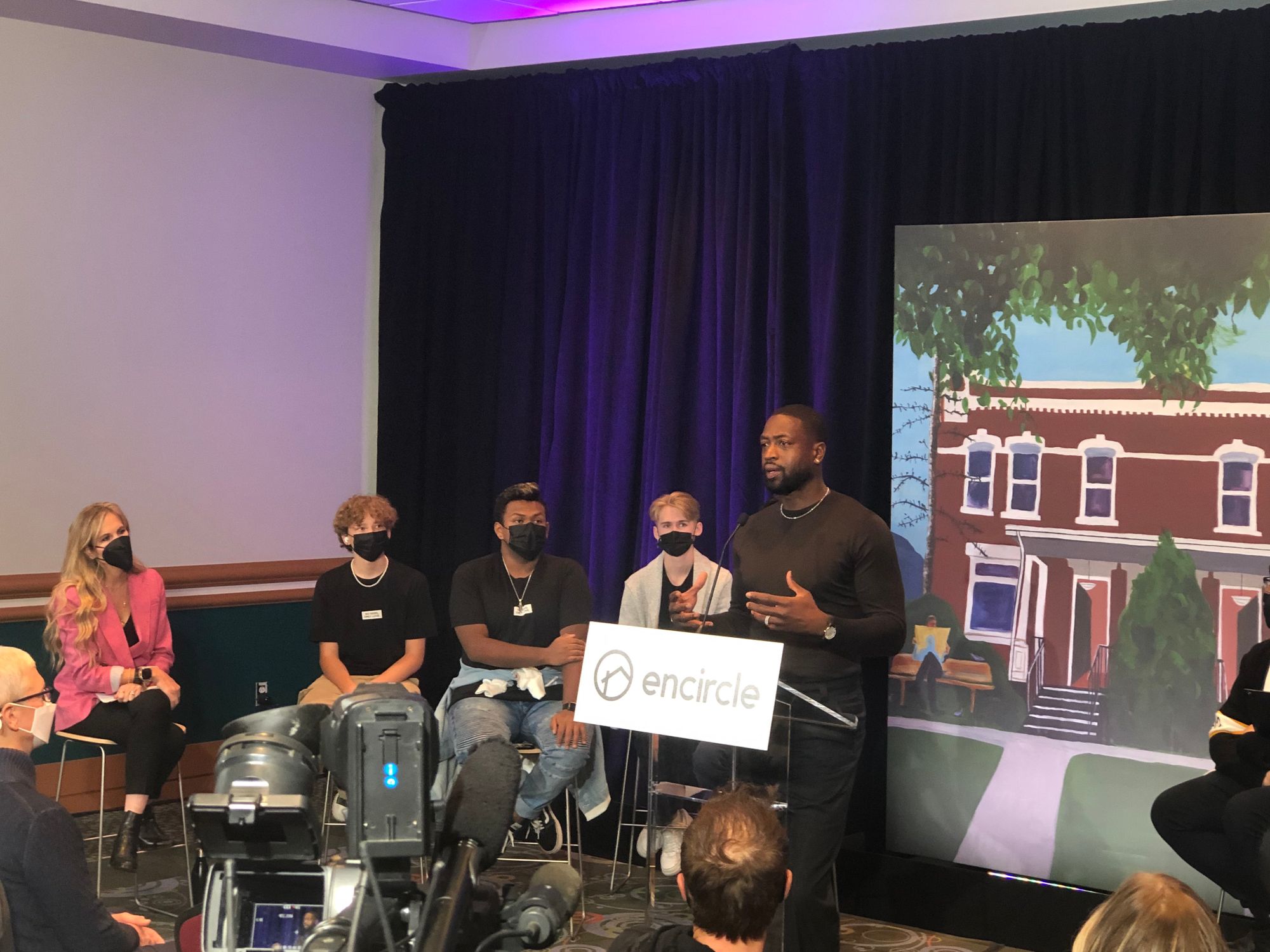 Larsen also explained during the press conference that Encircle will expand into Arizona, Idaho, and Nevada.
According to Utah Governor Spencer Cox, "Many of Utah's LGBTQ youth face higher rates of depression, anxiety and social isolation, and that's why Encircle is so important. Finding a place for support, encouragement and belonging can make all the difference for LGBTQ youth and families, and Encircle provides that safe space."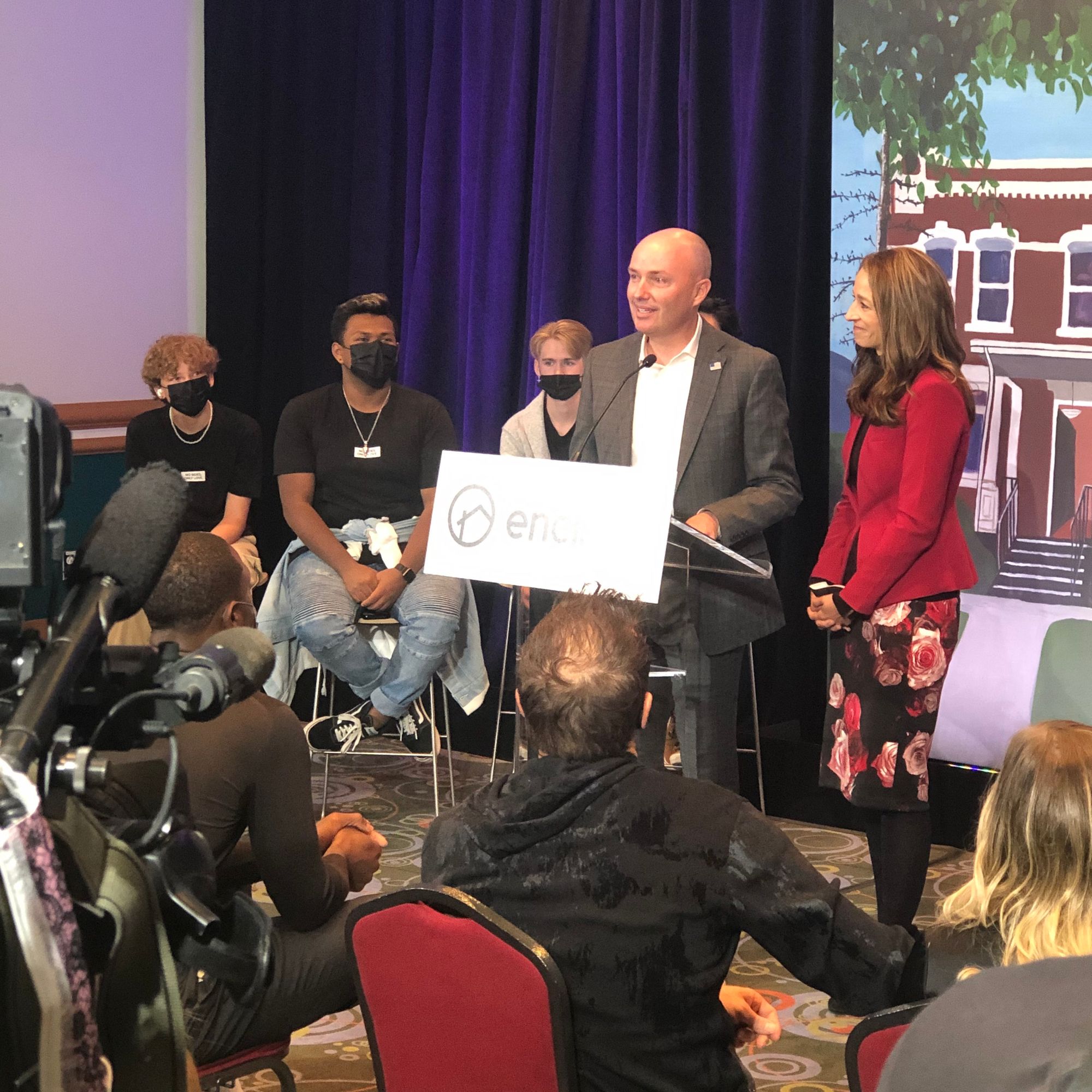 Supporters of the "$8 Million, 8 Houses" capital campaign included Adobe, Apple, AT&T, Dell Loy Hansen Family Foundation, Domo, Elevation Capital, LOVELOUD Foundation, Mercato Partners, Pelion Venture Partners, The Kahlert Foundation, The State of Utah, Thread Wallets, Traeger Grills, Verizon, Young Automotive Group, Zions Bank and Scott Anderson, Ravi Adusumalli and Mairi Leining, Holly Alden, Jeremy and Kristin Andrus, Bruce Bastion and Clint Ford, Brad Clark, Chris and Angie Harrington, Josh and Marina James, Mike Levinthal, Michael and Autumn McAlpine, David Parkinson, John and Heidi Pestana, Dan Reynolds and Aja Volkman, Ryan and Ashley Smith, Greg Warnock, and the Westwood Family.