Have you ever wondered what it's like to fly? Not in a plane, but more like a bird, or, maybe more like one of those flying squirrels that glides from tree to tree. Wonder no more, with JUMP by Limitless Flight.
JUMP is "the world's first hyperreal wingsuit simulator" bringing together the physical feeling of flying–with the suit, the wind in your hair, and the weightlessness–with the addition of virtual reality. Using 3D landscapes in some of the world's most popular and beautiful base jumping locations, founder and CEO James Jensen and his team have worked to give users the most realistic experience possible, all from their location in Bluffdale, Utah.
Since its opening in May 2022, JUMP by Limitless Flight has welcomed over 8,000 flyers, and now they're pleased to accept the esteemed Themed Entertainment Association (THEA) Award for Outstanding Achievement in "Connected Immersion."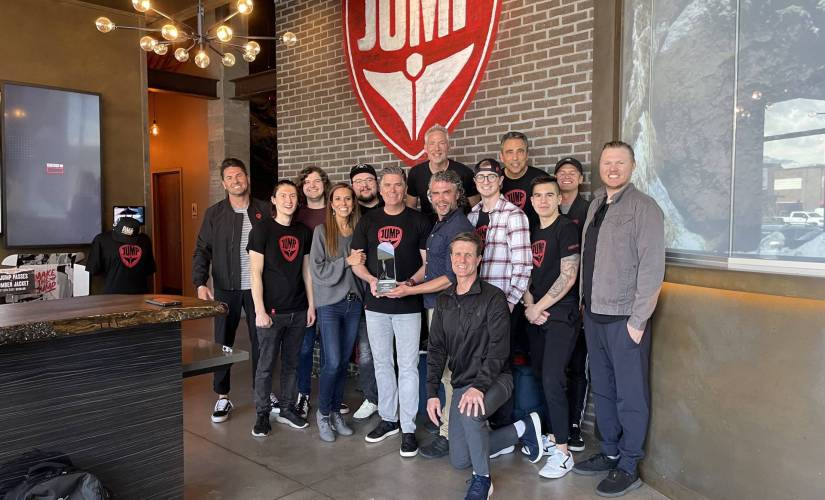 The THEA award focuses in on JUMP's innovation in the VR realm, which is studied extensively by a team of experts in this field.  Jensen's team studies "flow state and cognitive reframing in hyper-realistic simulations" and applies those studies to the flight experience, making it truly unique and unlike anything else in the world.
"We're thrilled to receive this prestigious recognition from the Themed Entertainment Association for 'Connected Immersion,'" said Jensen in a recent press release. "JUMP by Limitless Flight was a true labor of love for our team and our customers, and we're honored to see our vision brought to life in such an incredible way. This award is a testament to the hard work and dedication of our team and our partners, and we couldn't be more proud. With our eyes set on global expansion, we are excited to bring JUMP's exhilarating experience to even more people worldwide."
Congratulations to JUMP by Limitless Flight. To learn more, and watch some amazing videos, click here.