If you are a fan of collegiate athletics, July 1, 2021 is a date that should be burned into your consciousness, if not tatooed onto some part of your body.
For that is the day that collegiate sports changed forever, the day that new interim rules were implemented by the National Collegiate Athletic Association , rules that allowed student athletes across all three NCAA divisions to financially benefit from their respective Name, Image, and Likeness.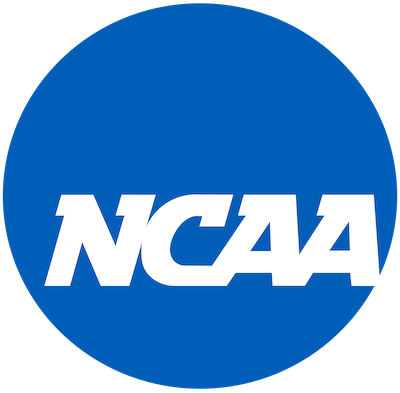 The NCAA's new interim policy on NIL was driven in large part by a unanimous ruling by the U.S. Supreme Court on June 21, 2021 upholding a Ninth Circuit Court decision in National Collegiate Athletic Association v. Shawne Alston, et al that said (in part) that the NCAA was violating the Sherman Antitrust Act by limiting compensation for student athletes.
In writing his concurring opinion to the full Supreme Court ruling, Justice Brent Kavanaugh concluded simply
"The NCAA is not above the law."
So it was that on June 30 governance bodies for the three NCAA divisions voted in favor of adopting "... a uniform interim policy suspending NCAA name, image and likeness rules for all incoming and current student-athletes in all sports."
According to the NCAA's news release announcing the changes, "The (interim NIL) policy provides the following guidance to college athletes, recruits, their families and member schools:
"Individuals can engage in NIL activities that are consistent with the law of the state where the school is located. Colleges and universities may be a resource for state law questions.
"College athletes who attend a school in a state without an NIL law can engage in this type of activity without violating NCAA rules related to name, image and likeness.
"Individuals can use a professional services provider for NIL activities.
"Student-athletes should report NIL activities consistent with state law or school and conference requirements to their school."
Simply put, the new NIL rules meant that any NCAA student athlete could now be paid by an organization or individual for the use of his/her Name, Image and/or Likeness.
For all practical purposes, NIL allows NCAA student athletes to become paid celebrity endorsers.
The Wild, Wild West of NIL for the 2021-2022 School Year
Early reports on the actual impact of Name, Image, and Likeness show the potential for select student athletes to get paid big bucks.
Case in point, Fortune magazine reported that Bryce Young, the 19-year-old starting quarterback for for the 2021-22 season at the University of Alabama, has already signed NIL deals that put him close to millionaire status.
And he only played mop-up duty in seven games and completed 22 passes in the Covid-shortened 2020 season for the Crimson Tide.
Yet even before the earliest days of NCAA v. Shawne Alston, et al, it was clear that change was on the horizon, change that would allow collegiate athletes to actually "get paid" without running afoul of the onerous restrictions of the NCAA or other institutions that govern college athletics.
This was true even if the vast majority of student athletes will never come anywhere near earning Young-like NIL dollars.
Hence, I wasn't completely surprised yesterday when BYU's Gary Veron explained to me that he and his colleagues had been researching and working on what an NIL program would look like at Brigham Young University for over 18 months, well before the Supreme Court ruling and the follow-on NCAA announcement.
Veron had been with BYU Athletics for close to four years as its Director of Compliance before the NCAA released its interim NIL policies in early July.
Similarly, it's now clear that when the Ute Academy was introduced in 2016 at the University of Utah it was obviously a forerunner to what is now the UofU's response to NIL: its Elevate U program.
Case in point, Ute Academy focused on
But when the UofU unveiled its Elevate U program on June 16, it did so with a bang as it included partnerships with two of the University's most valuable business/entrepreneurial assets:
1. The Lassonde Entrepreneur Institute, and
2. The David Eccles School of Business.
And unless anyone doesn't understand this point, make no mistake about it: the moment a student athlete enters into a Name, Image, and Likeness agreement, she or he has become an entrepreneur.
In fact, when I spoke with Lyle Adams yesterday and asked him about the entrepreneurial bent of NIL for college athletes, the Founder and CEO of Spry Payment Systems simply said,
"NIL is a business for them."
As a former Division-1 soccer player who was a member of the 2007 National Champions at Wake Forest University, Adams should know.
More importantly, the laborious movement toward the NCAA's new rules on NIL led him to start Spry in January 2020, a company focused on helping both athletic departments and student athletes (and their parents) navigate the often confusing compliance elements of the NIL game.
For example, Spry features this map of the United States on its website to show the status of each regarding NIL legislation.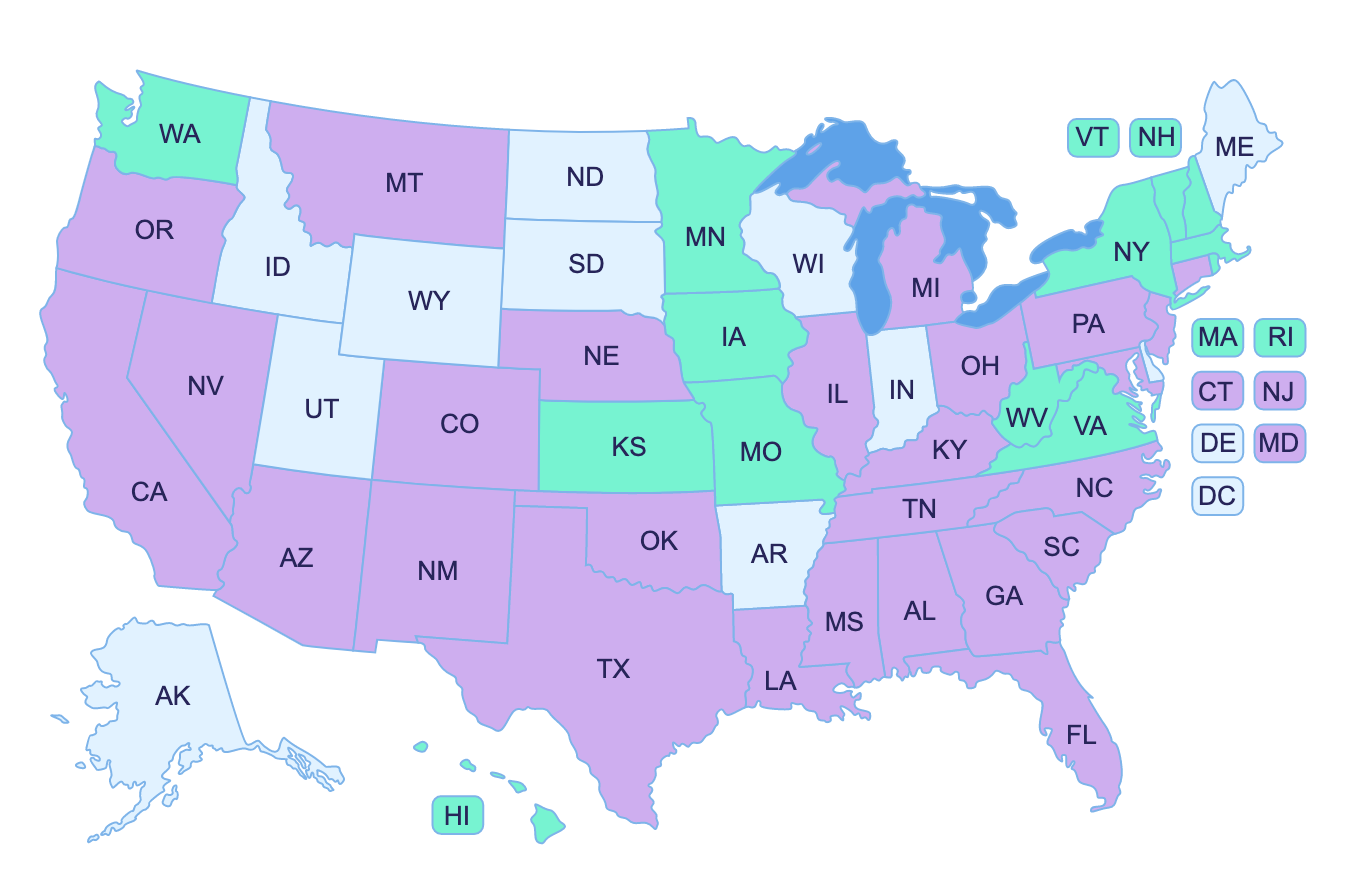 "Fair Pay" with "Plenty of Money to Go Around"
According to Ben Criddle, a cornerback with BYU's 2005-2007 football squad and current host of ESPN 960's Cougar Sports radio program, the new setup means that
"... (NIL) allows for fair pay."
Although Criddle was quick to point out that no one was "cheating the system" while he was at BYU, he also says there's "Plenty of money in Utah to go around (and support student athletes)."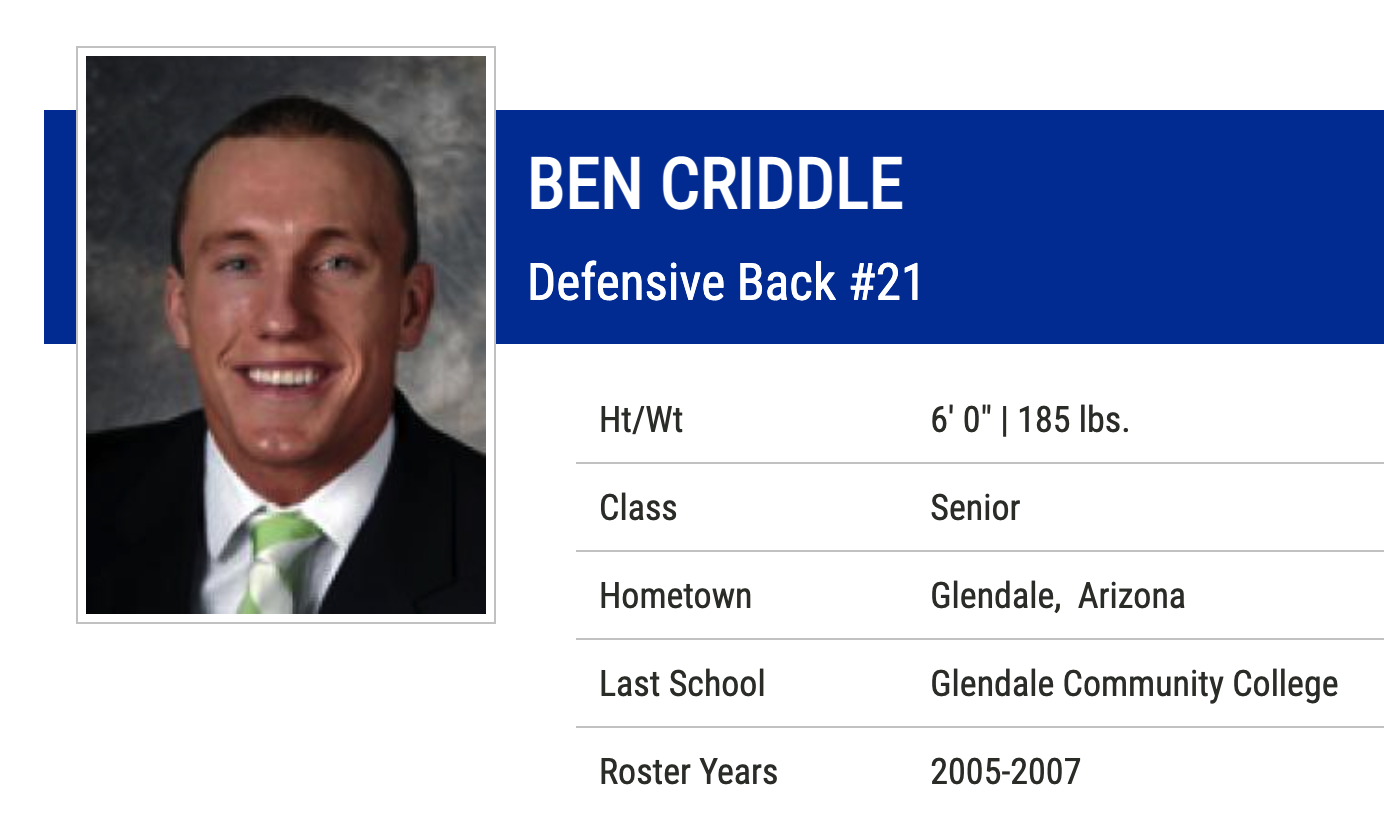 Conversely, Criddle says that if he has any concerns about NIL, it's whether or not certain student athletes will "spread themselves too thin."
Criddle explained that while on the 2006 and 2007 conference champion squads at The Y, he typically was taking 15-to-18 hours of classes, plus putting in an additional 30-40 hours of official or unofficial practice time (including studying game film).
"Will NIL programs (negatively) impact play?" he asked. "How will they handle time management, especially in season?"
Built4Life and the BYU Approach to Name, Likeness, and Image
The same day that the UofU announced its Elevate U program, the team "down south" was doing the same thing, unveiling its own NIL program: Built4Life.
According to BYU's Veron, because of its role as the flagship university for the Church of Jesus Christ of Latter-day Saints, BYU and the leadership of its Athletics Department felt compelled to create an NIL approach in harmony with the teachings of the Church.
"We wanted to have a program that best fit our student athletes, to do (NIL) the BYU way, and (to) be focused on the person," Veron said.
Named the same day as BYU's new Associate Athletic Director for Student-Athlete Experience, Veron explained that his primary responsibility is to oversee Built4Life and the student athlete experience at BYU, "not just on the court or field, in their courses, and in everything (at BYU and beyond)."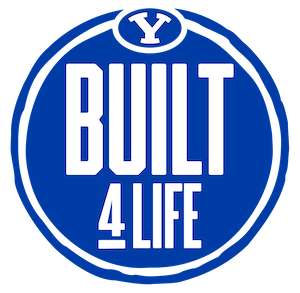 BYU's Built4Life program is centered around 4 main pillars, each designed to help its student athletes develop critical life skills in areas it names
Learn:  In-class coursework, through lecture series, and hands-on instruction (as needed);
Brand: Custom 3rd-party assessments of current student athlete brand value, coupled with resources to allow them to maximize their NIL potential;
Work:  Offer bona fide professional opportunities via a first-class internship program; and
Love:  Encourage support of hometown and local communities through service initiatives. And where interest exists, assist student-athletes with the creation of 501(c)(3) nonprofit organizations they would lead.
And Veron was quick to point out that half-a-dozen of BYU's student athletes have already formed nonprofits since Built4Life was launched in mid-June.
Built4Life + Built Brands = Top 5 NIL Program Nationwide
Just four weeks after unveiling its Built4Life program, BYU flipped the entire NIL landscape on its collective head when it announced an expansion of its relationship with then sponsor, Built Brands.

According to the BYU news release announcing the deal with the American Fork, Utah-based company, Built not only extended and expanded its relationship with BYU into a multiyear agreement, it also extended individual NIL agreements to all 123 members of BYU's football team.
Additionally (as shown in the video below), Built agreed to cover the tuition costs for all 36 walkon players who enter into NIL agreements with the company.
In further explaining its support of the NIL program at BYU, Nick Greer (CEO of Built Brands) explained that part of his vision was to help move NIL discussions and opportunities toward a team focus and away for individual athletes, from "I" to "we."
"(NIL) has become a little bit more of an 'I mentality' instead of a 'we mentality.' What can I get? And what can you get? As opposed to what can we get, and what can we get together?" Nick Greer, Built Brands CEO
In the video below of the Built Brands press conference about its expanded agreement with BYU, Greer suggests that there's an opportunity for companies to change the dialogue, to step in and sponsor an entire team so that each individual student athlete gets paid, not just one (or a handful).
When I pushed Veron on the topic, he acquiesed that Yes, BYU's approach to NIL likely put it among the Top 5 NIL Programs nationwide.
In the days following the Built Brands/BYU announcement, media coverage richocheted around the country, including such outlets as ESPN, USA Today,  Bleacher Report, Yahoo! Sports, and CBS Sports, just to name a few.
And to be honest, I expect that every BYU football game broadcast this season will include at least one on-air discussion/mention about the Built4Life program and BYU's expanded partnership with Built Brands.
The Future of Amateur Competition Under an NIL Sky?
Obviously, the NCAA has only issued an Interim Ruling about Name, Image, and Likeness.
And there is no guarantee as to what a Final NIL Ruling might contain.
But I suspect that, if anything, the NCAA and its member institutions do NOT want the U.S. Congress trying to legislate what NIL should look like from the standpoint of a statute. That, I believe, would be a disaster.
Nevertheless, whatever the details of a so-called final ruling may be, rest assured of this:
The NIL Genie is out of the bottle, and ain't no one gonna get her back inside that bottle.
All of which means the NIL efforts inside HigherEd institutions like BYU and the University of Utah will likely go a long way toward deciding the long-term answer to the question:
How do student athletes get paid? And do we continue to consider them "amateurs" if they are, in fact, getting paid?
---
Author's Comment:  Before any Utah State University fans start griping about the lack of USU info in this Feature story, please note that the Aggies are woefully behind their counterparts in Salt Lake City and Provo when it comes to Name, Image, and Likeness.
I wish this were not the case, but it is painfully true.